Stephen Hillenburg, the creator of "SpongeBob SquarePants" died on Monday, Nov. 26 at the age of 57 from Amyotrophic lateral sclerosis (ALS). He is survived by his wife Karen Umland and son Clay.
   From a young age, Hillenburg had a love for the sea as well as a talent and passion for art. He would go to tide pools and interact with animals during his upbringing in Orange County, California.
   In a 2012 interview with Nerdist, he described the first time he realized he had a talent in art. He showed off a drawing of army men hugging and kissing each other, rather than fighting to his third grade teacher. This was in 1970, during the Vietnam War and it earned praise from the teacher.
   In high school, Hillenburg further developed his interest in the ocean by going on several snorkeling trips in Laguna Beach, Calif. While some of his teachers advised him to focus on drawing, he decided to pursue a career in marine biology.
   A fun fact: Hillenburg held a summer job of being a fry cook, which directly inspired the job SpongeBob holds in the show.
   Hillenburg attended Humboldt State University and earned a degree in marine science and minored in art in 1984.
   He taught marine biology at the Orange County Marine Institute for three years, before coming to the conclusion that he enjoyed working with art more than his chosen profession.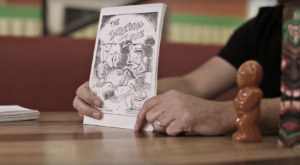 In 1987, he created a comic called "The Intertidal Zone" designed to educate his students about the creatures that lived under the sea. Several characters in the comic would later become "SpongeBob SquarePants" characters, including the host of the book, Bob the Sponge.
   In 1992, Hillenburg followed his dream and earned a Master of Fine Arts in experimental animation at the California Institute of the Arts.
   His two short films, "Green Beret" and "Wormhole" earned critical acclaim at animation festivals and caught the attention of Joe Murray, a fellow animator who was looking for directors for his show, "Rocko's Modern Life."
   He offered Hillenburg a directing job on the show and it became his first job in the animation business. Murray and Hillenburg clicked immediately and he took on a larger role. In addition to directing episodes, he then wrote, produced and storyboarded some episodes, before being promoted to creative director during the show's fourth season.
   Fun fact #2: "Rocko's Modern Life" was not just the beginning of Hillenburg's animation career. Tom Kenny, the voice of countless cartoon icons, started on this show as Heffer the cow.
   Working on the show allowed him to pay off his student loans. He owes much of his success surrounding SpongeBob to the lessons he learned working on "Rocko's Modern Life."
   After "Rocko" ended, Hillenburg was encouraged by his peers to create his own show based off "The Intertidal Zone" comic. He grappled with the decision, being hesitant after seeing the level of involvement and stress heading a show can create.
   Ultimately, during a drive to the beach, he made his decision:
   "For all those years it seemed like I was doing these two totally separate things," Hillenburg said in a 2002 interview. "I wondered what it all meant. I didn't see a synthesis. It was great when [my two interests] all came together in [a show]. I felt relieved that I hadn't wasted a lot of time doing something that I then abandoned to do something else. It has been pretty rewarding."
   Another fun fact: Hillenburg pitched the show to Nickelodeon in 1997 wearing a Hawaiian shirt, displaying a terrarium of the show's characters and played Hawaiian music to set the mood of the show for executives. Eric Coleman, one of those executives, described the setup as "pretty amazing."
   However, there were doubts about the show's success. In a 2009 interview with NPR, Brown Johnson, the then vice president of animation for Nickelodeon spoke of the early concerns SpongeBob faced:
   "Certain parts of the business at Nickelodeon were like, 'Oh no. It'll never be successful. It's about a sponge. What's that? It's yellow. That's a bad color,'" she said.
   The show was picked up and started airing in summer 1999. It was an immediate hit, earning incredibly high ratings. By 2001 "SpongeBob SquarePants" was the highest rated children's show on television.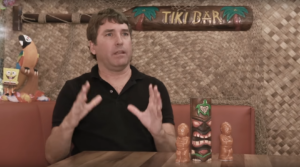 At its height, the show reached 61 million viewers, 20 million of which were aged 18 to 49. The show succeeded far beyond Hillenburg's expectations:
   "I never imagined that it would get to this point," he said. "When you set out to do a show about a sponge, you can't anticipate this kind of craze. We just try to make ourselves laugh, then ask if it's appropriate for children. I can tell you that we hoped it would be liked by adults. But we really thought the best we could hope for was a college audience."
   It is the most successful and longest running show in Nickelodeon history, earning $12 billion in merchandising revenue as of 2015.
   After the third season completed production, Hillenburg put all the team's effort into the first theatrical movie. He originally intended for "The SpongeBob SquarePants Movie" to be the series finale, not wanting the show to jump the shark.
   Nickelodeon kept the show in production, and Hillenburg stepped down as the showrunner in 2004. Paul Tibbet took over his job, and Hillenburg remained as an executive producer for several years, giving the crew guidance when they needed it.
   For the following years, Hillenburg worked on independent products and enjoyed life in the California sun.
   He returned to SpongeBob in 2013, helping Tibbet write the second SpongeBob film, "Sponge Out of Water." It was a critical and commercial success and led to him taking a more involved role in later seasons of the show in 2015, until his death.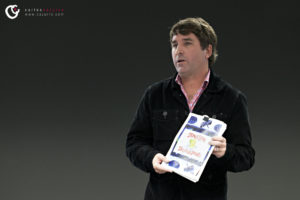 In March 2017, Hillenburg revealed his diagnosis of ALS. He asked for privacy and noted that he would continue to work on SpongeBob for as long as he was able.
   An outpouring of support has come for Hillenburg and family following the news of his passing, with collaborator Joe Murray stating in an interview with Variety:
   "Steve was a great friend, and wonderful husband and father," Murray said. "He was generous, honest, and funny. Upon meeting him, nobody would ever sense any air of ego, despite being in the presence of a legend, a game changer."
   Murray continued: "His mark on entertainment will endure, and his contribution to this world will always be felt. I feel honored to have worked side by side with him, and anyone who knew him or was entertained by his work should be forever grateful."
   Nickelodeon released a statement on Hillenburg's passing earlier this week:
   "Steve imbued SpongeBob SquarePants with a unique sense of humor and innocence that has brought joy to generations of kids and families everywhere," it said. "His utterly original characters and the world of Bikini Bottom will long stand as a reminder of the value of optimism, friendship and the limitless power of imagination."
   The legacy of Hillenburg's creation will endure, as 2019 marks the 20th anniversary of "SpongeBob SquarePants," and the show's run doesn't seem to have an end in sight. It is currently in its 12th season and has aired 242 episodes. A third theatrical film is also planned for a 2020 release.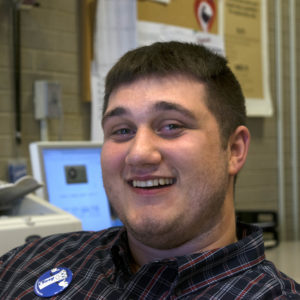 Henry Wolski
Executive Editor