For the first time in history, women of color are dominating the pageant world by holding five top titles which range from Miss Teen USA to Miss Universe, showing improvement in Western beauty standards that were once in the pageant industry. From 2018 to 2019, these pageants not only showcased the natural beauties of these women but also demonstrated their intelligence and dedication towards social causes.
The first black woman to win a prominent beauty pageant was Janelle Commissiong in 1977's Miss Universe contest, marking 42 years since the first black beauty queen.
Though 42 years sounds like a long way away, top beauty pageants have been around since 1921, making it almost 50 years until the first woman of color was crowned. Fortunately, beauty has become more diverse in the industry as the five top titles in 2019 are held by African-American women.
This five-time streak started back in 2018 when crowning Nia Franklin for Miss America 2019. Franklin joined the pageant world in order to pay for her schooling but gained leadership and women empowerment roles along the way. This led her to continue on to Miss America, where she used her platform as an advocate for the arts.
Franklin joined with the non-profit organization Sing for Hope which reaches all kinds of people by putting pianos in a variety of public spaces, spreading music and joy.
Related Articles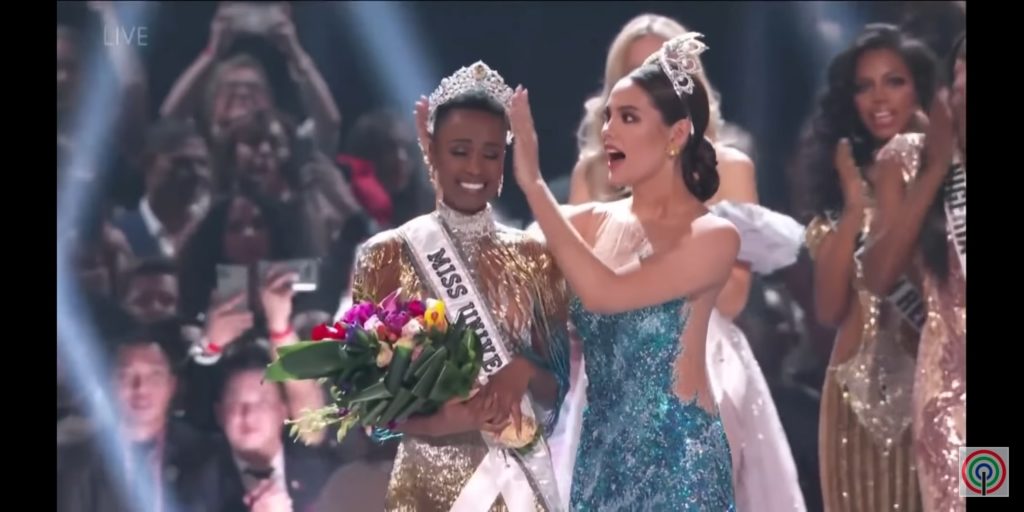 Continuing the winning streak was Miss Teen USA, Kaliegh Garris, on April 28. Not only did Garris showcase her confidence with her naturally curly hair, but she also advocated for her own movement We Are People 1st, an organization that teaches people how to speak and treat others with disabilities. She even travels across states to promote her message that everyone should be treated with respect.
About a week later on May 2, licensed attorney Cheslie Kryst was crowned Miss USA, becoming the third black woman to hold a top title in the pageant industry in 2019. Never before had there been three top titles held in unison by black-women.
Kryst is also a part of the non-profit Dress for Success, which provides women with tools for economic success like business education and professional attire. She also has her own blog White Collar Glam which is dedicated to dressing women for success.
At the beginning of last month on Dec. 8, the historical streak continued when Zozibini Tunzi was crowned Miss Universe. Tunzi is a proud advocate for natural beauty as well as for gender equality and for employment in young South-Africans.
Her social media promotes causes like "HeForShe," an organization where all genders stand up for women to create a gender-equal world, and the "LGP Group," which helps unemployed South-Africans gain the tools they need to be a part of the employed world.
Concluding an astounding year of wins for black women, Toni-Ann Singh was crowned Miss World on Dec. 14. Singh's ambitions are to become a medical doctor to help and treat all kinds of people. She is ready to use her platform to promote important causes that have to do with mental and physical health which go hand-in-hand with her aspiring career.
Shockingly it has only been 18 years since the first black-woman won Miss World, so the diversity shown in the top five titleholders is a proud moment that shows beauty is not one defined standard. Beauty isn't a defined skin color, it's not one defined hair color, it's not one defined eye color, it's universal and it's about time the world recognizes that.
Below are links to the various social causes represented by the five winners:
https://www.singforhope.org/ Sing For Hope
#WeArePeople1st can be found on Instagram
https://dressforsuccess.org/ Dress For Success
https://www.heforshe.org/en HeForShe
https://lfpgroup.co.za/ LFP Group
Jaclyn Herd
Reporter