As part of phase one of Sinclair Theatre's Diversity Grant, the college brought theatre professional Charlotte Arnoux to campus for a workshop with the cast of "Slut, The Play," on Sept. 17.
The Katie Cappiello play "Slut" will be performed at the Black Box Theatre in Building 2 from Nov. 13-16 at 7-9 p.m., as part of the Sinclair Theatre Free Expressions Series. It focuses on a group of high school students and explores a culture where silence, judgment and slut-shaming allow sexual violence to thrive.
The cast was recently finalized and includes Bryana Bentley, Callista Kinney, Kylee Pauley, Kiarra Matos, Becca Shelley, Lydia Dye, Alexis Paige, Leia Gaddis, Sabrina Smith, Bailey Kathryn and Lilly Robillard taking the stage.
Arnoux is a New York-based French theatre artist with a focus on new works development and plays tackling social issues.
Related Articles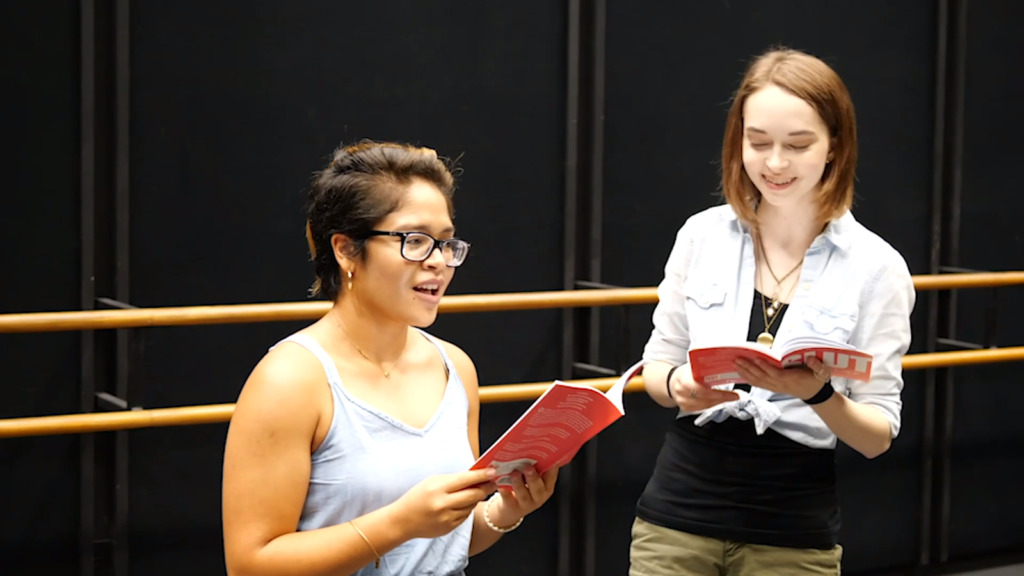 As the Managing Director of GoodCapp Arts, Arnoux has produced and directed the New York and touring companies of "SLUT: A Play" (WNYC The Greene Space, Latea Theater, Dixon Place); "Now That We're Men" (Steppenwolf Theatre, WNYC The Greene Space, Dixon Place); "A Day In The Life" (Capitol Building, DC); and "One Click Away" (Brooklyn Historical Society).
Other recent directing credits include "Refill" (short film); "Drunk 24" (Exquisite Corpse Company); and "Harmony" (HERE Arts Center).
Arnoux is also a teacher and acting coach, specializing in Method Acting for young students and audition coaching. In 2017, she created and produced New York's first FRIDGE Festival, and is the Managing Producer of the #HealMeToo Festival, which debuted last Spring. Additionally, she is a 2019 Sokoloff Creative Arts Fellow.
In our interview, Arnoux said that even though the show is a social justice show, it won't feel like an after school special.
She said that one of the hardest parts of directing the show is the battle it takes to get schools to produce it.
One statement she faces often is that "we don't have the resources available for if the show triggers somebody." which deeply troubles her. The name is also a major problem for schools.
Another struggle Arnoux faces when directing the show is coaching the women on how to portray their characters. This is due to how complex the characters are, as well as the situations they are placed in. The girls have to change their thinking and act even if they don't agree with what their character is doing.
Arnoux stated that showings of "Slut" have affected everyone in attendance, from middle schoolers to 80-year-olds. She is sad that the themes of the show are so universal, and wishes for the world to reach a point when the show is no longer relevant.
LeAnne McPherson
Reporter