Last year five Sinclair professors joined forces to promote and educate Southwest Ohio residents on the historical and cultural impact of the American art form of jazz.
This is the Sinclair Faculty Jazz Combo, comprised of Chris Braun, Bill Burns, Danny Voris, Eddie Brookshire and John Parcell, accomplished musicians and educators in their own right.
Braun, a trumpet instructor at Sinclair, earned his Master's degree in trumpet performance from Wright State University and a Bachelor of Music degree in jazz studies from The Ohio State University. 
He has performed in a variety of groups, including the Sinclair Community Wind Symphony, leading the Sinclair Trumpet Ensemble at the 2017 and 2018 Ohio ITG Conferences, the Dayton Philharmonic Orchestra, the Dayton Jazz Orchestra and the Dayton Philharmonic Concert Band.
Burns holds a bachelor's degree in education from the University of Dayton and a Masters in Saxophone Performance, in addition to teaching general music and jazz ensemble at Centerville City Schools and serving as an adjunct professor at Sinclair. Since 1996, he has been on faculty with the Miami Valley Jazz Camp.
He is a member of the Dayton Jazz Orchestra, The Psychoacoustic Orchestra, the Dayton Philharmonic and the Blue Wisp Big Band.
Related Articles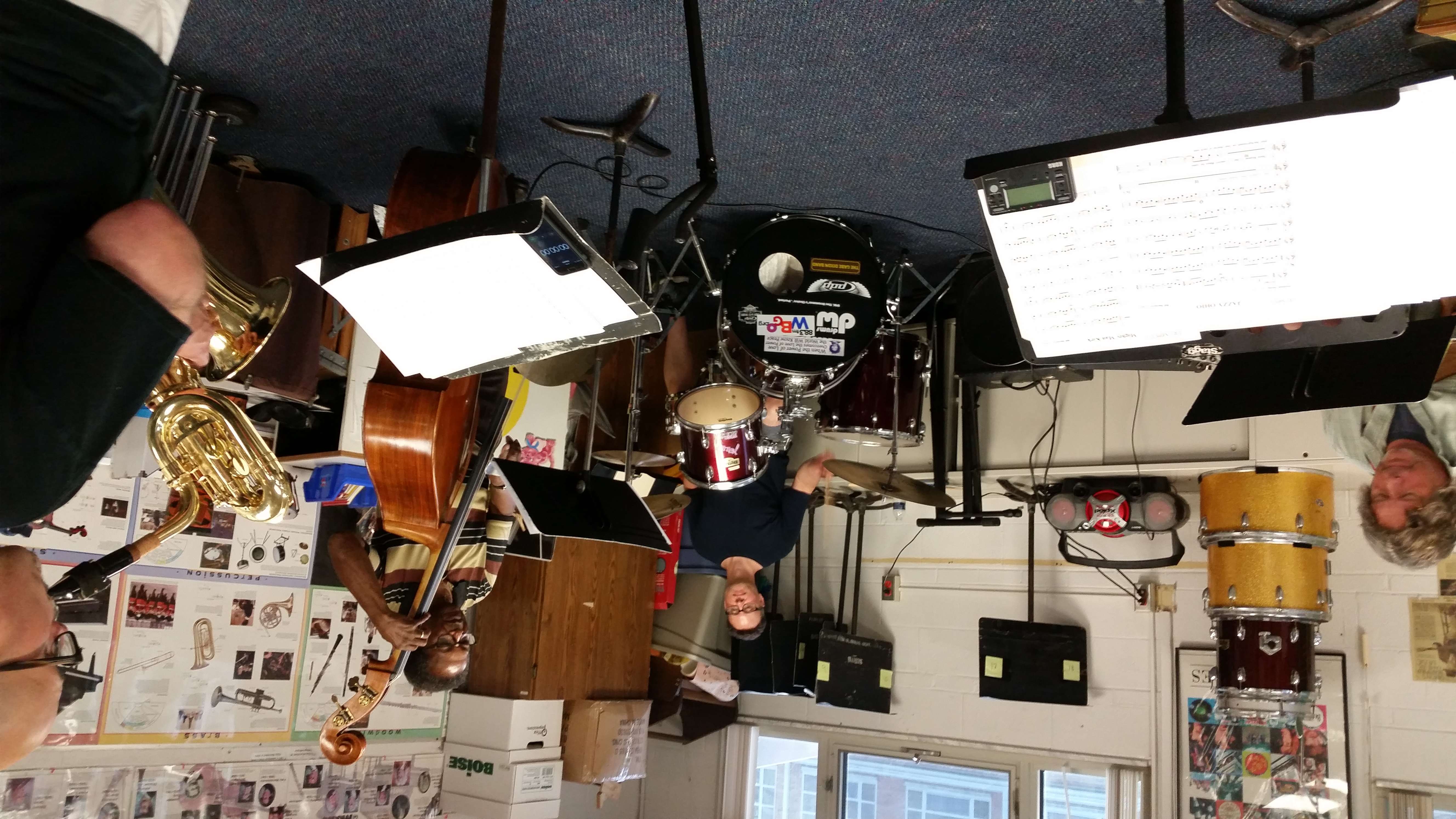 Voris is an accomplished guitarist, recording four CDs of original music. His performance experience includes opening for notable acts, such as Hootie and the Blowfish, Kenny Loggins, Earth Wind & Fire and Jefferson Starship.
He earned a master's degree in guitar performance from the University of Akron and teaches guitar at Sinclair. In addition, he directs the college's Classical Guitar Ensemble.
Brookshire grew up in Carthage, Mississippi and started playing bass at 21 years old. His dynamic playing style led him to travel the globe, working with several big names in the jazz world, including Snooky Young, Woody Shaw, Rusty Bryant and Benny Maupin, among others.
He completed a Bachelor of Music in jazz studies from Central University in Ohio and is an adjunct professor of jazz bass, improvisation, and jazz combos at the University of Dayton and Sinclair.
Parcell is part of the music department at Sinclair and teaches music theory, aural skills, online music appreciation, composition and jazz drumming. He received a Ph.D. in music composition from the State University of New York.
His decorated career includes DayTony awards for composition and music direction in 2008 and 2010, being selected as the Carnegie Foundation for the Advancement of Teaching's Ohio Professor of the Year in 2009 and having his compositions performed in festivals, concerts, conferences and recitals across North America.
The Combo was started during the 2018 school year and performed at Centerville High School and Troy Christian High School.
"We originally came together for a faculty concert coordinated by the students," Braun said. "A couple of us had some history together performing for music classes with some other musicians but we never really connected as a group until this past year… the guys [are] great musicians and educators but they are even better gentlemen with high character."
The group's most recent performance was at the Dayton Strong Tornado Relief Benefit Concert on July 13, a free show created to help the community.
"For the show Bill Burns put together a set that included pieces composed by legendary Ohio Jazz musicians that included a couple of his original tunes," Braun said. "We had a nice sized crowd and received very good reception during our set."
Braun states that the show has been the highlight of his time in the group.
The combo is planning on performing at Sinclair during the school year and reaching out to other local schools, nursing homes, and hospitals to educate and entertain.
In addition to hosting clinics and concerts they are available for any kind of event, such as parties and weddings.
Those interested can contact Braun by phone at 937-689-1313 or email him at cjamesbraun@gmail.com.
Bruan hopes the project will inspire people of all ages to learn more about the Jazz art form and its significant influence on nearly every style of music from its inception in the late 19th century.
"Whether they research it on their own, go to live concerts or even come and check out our group, we believe they will learn to love the music and appreciate its impact," Braun said.
Henry Wolski
Associate Editor