On Monday evening, May 27, a widespread chain of tornadoes slammed the Ohio region, hitting Dayton and neighboring cities. The tornado destroyed hundreds of homes and other structures around the Dayton community.
According to the National Weather Service, thirteen tornadoes touched down in the Dayton area, knocking out power and running water for thousands. The counties impacted include Greene, Mercer and Montgomery.
One of the tornadoes was an EF4 with maximum winds of up to 170 mph, which struck Trotwood, Brookville and Riverside in Montgomery County. The city of Beavercreek in Greene County was also hit.
It is the strongest tornado on record to hit Montgomery County.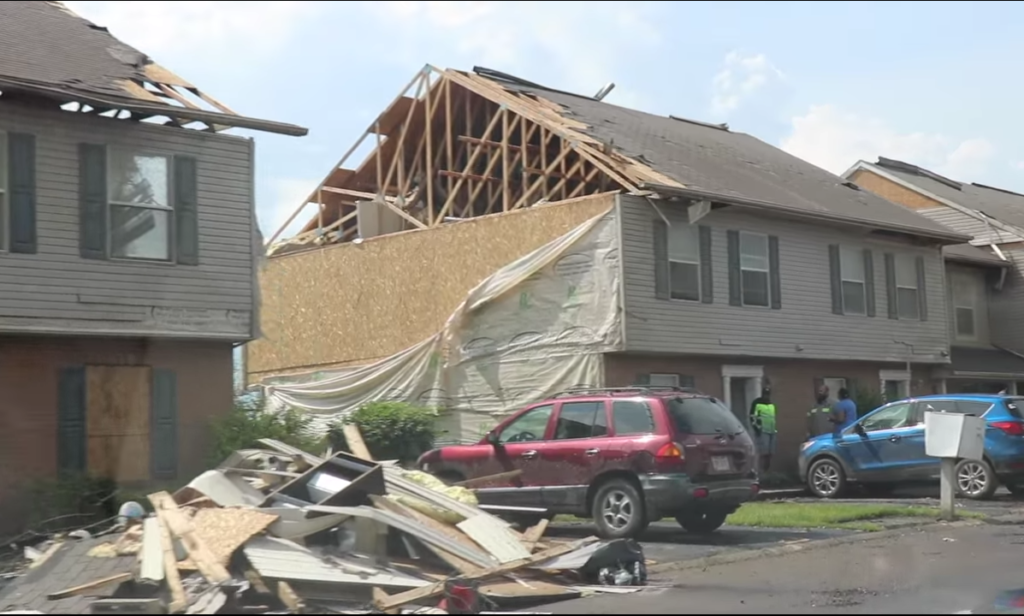 A mass amount of roadways surrounding the affected areas were blocked off by debris, preventing citizens from exiting their neighborhoods and accessing food, water and help. Snow plows were used to clear off Interstate 75 north of Downtown Dayton Tuesday morning.
Ohio Gov. Mike DeWine declared a state of emergency and traveled to the affected towns.
According to Dayton Daily News, there have been more than 200 injuries reported at local hospitals, many including carbon monoxide poisoning from portable generators.
Montgomery County faced a boil advisory from May 28-30 due to storm damages.
Many businesses were closed Tuesday and Wednesday due to the boil advisory, as well as countless public schools.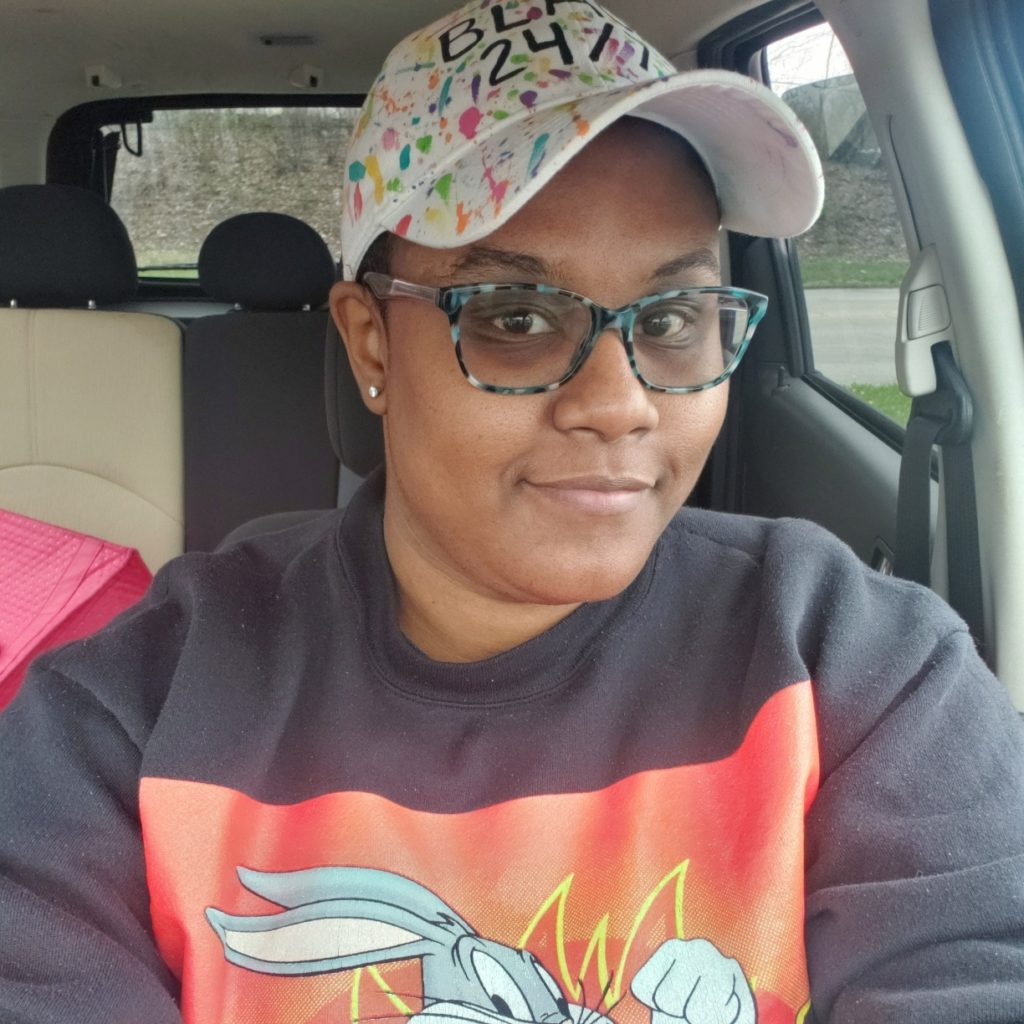 Breanna McGowan, a Dayton resident, has been going around the area throughout the week visiting neighborhoods, assisted living and churches offering water, food, and supplies such as diapers, soap and deodorant. On Tuesday alone she estimates passing out about 600 bottles of water.
"The people I came in contact with were just grateful that people really stepped up, the community stepped up, and that the young people of the community stepped up right away," McGowan stated. "Like I said, it was less than 24 hours after we heard about the tornadoes and the people affected and even some of my friends were affected. So we kind of strived to do a system like 'hey what is needed?'…social media has been great in this sense because we can post like 'hey, I still have power, I still have water, if you guys need a shower, you can come over, our doors are open.'" McGowan stated.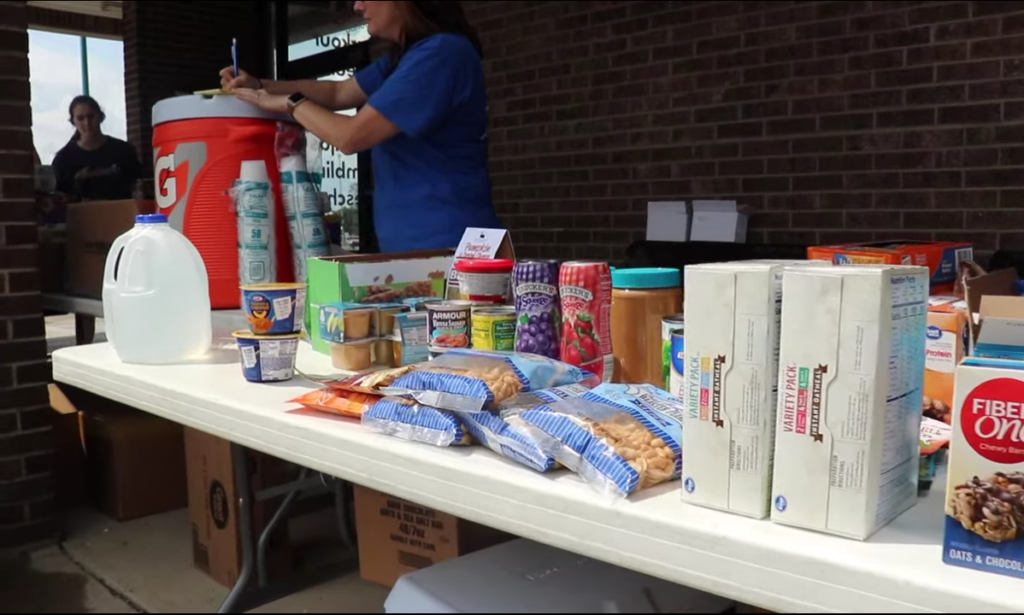 McGowan and a large group of people have been collecting supplies. A poetry slam will be held on Sunday, June 2 from 7 p.m. to 10 p.m. at the Yellow Cab Tavern in Dayton, where they will be holding a drive, making sandwiches and will have water cases for who were affected by the storm.
People are welcome to stop by throughout the day until midnight to pick up supplies or drop off any can-food, non-perishable items and money donations, which will be used to purchase supplies that will be dropped off at different locations.
Many other businesses around the Dayton area have been offering a helping hand; hotels and restaurants have been offering rooms and food. George's Family Restaurant totaled about 1,000 meals on Wednesday with fresh foods for families. El Toro will be giving out free tacos and water for families and first responders.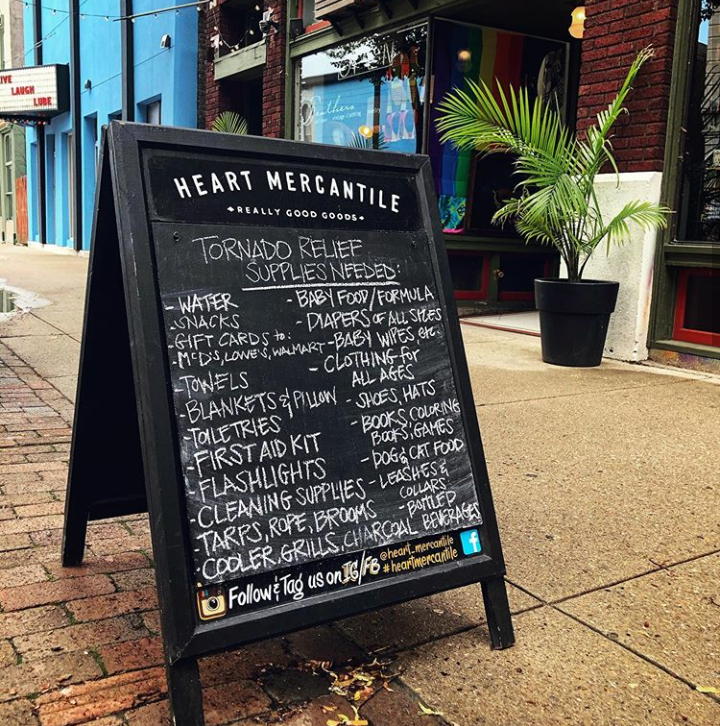 Oregon District businesses such as Heart Mercantile and Omega Music have been accepting donations of food items, water, clothing and other various supplies to send to those in need.
Sinclair Community College also joined in the efforts. The college provided plenty of bottled water to students and sent more to Dayton residents during the boil advisory.
The City of Dayton banded together to help friends and strangers alike, as a simple Facebook search would direct citizens to relief efforts and available shelter. Countless businesses and good samaritans stepped up to support their neighbors.
"I hate to say that destruction brings a lot of people back to reality, snaps you back. It helps communities grow and restructure what was lost during the whole process, and that's always a good thing," says McGowan.
Yasel Rosado
Staff Writer