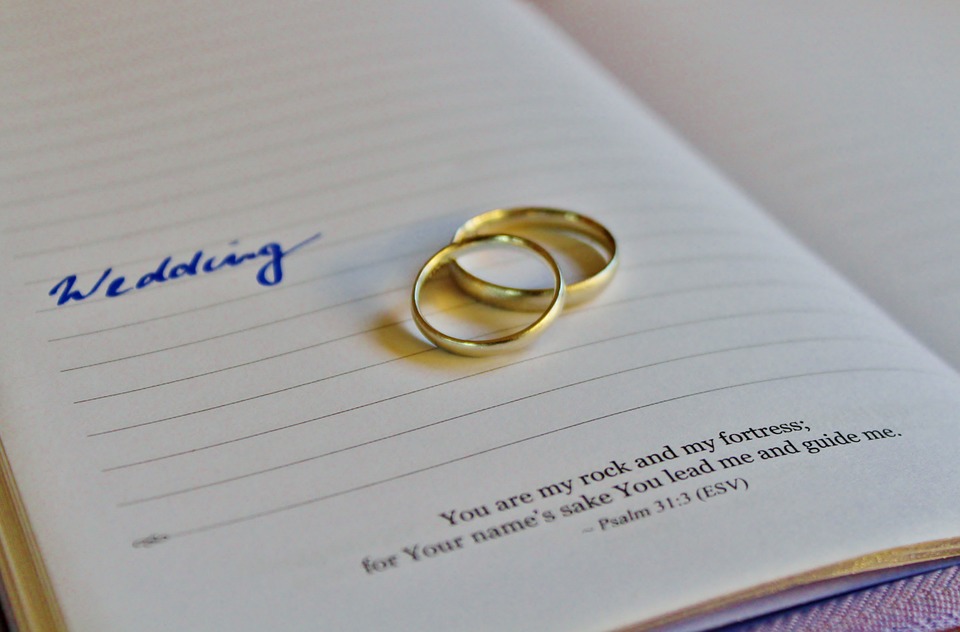 Welcome to the third and final part of this twelve-month timeline that will guide you through the process of wedding planning task by task from the first 12 months to the day-of.
You will notice a shift in wedding planning tasks between the first ten months to the last two. Now you're down for the count and decision making and ideas will be replaced by ordering and finalizing.
In your final months, if you have not hired a planner, lists and double checking those lists will be your best friend. It will be difficult; but try and remember what this is all about, the union of you and your partner. That will pull you through the stressful moments!
2 MONTHS PRIOR
WEDDING INVITATIONS
Finalize your invitations to guarantee it corresponds with your wedding theme and colors, and reflects you and your partner's style. Make sure to order a consistent set of on-the-day and Thank You cards!
BUY WEDDING FAVORS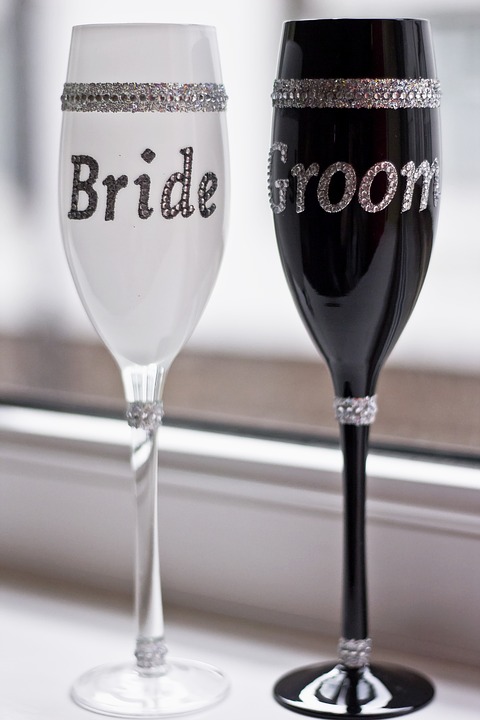 My suggestion for wedding favors is giving guests something they can use. While small trinket mementos like engraved glasses may seem like a good idea, it will be a rare occurrence that it is used. Try to keep "not-creating-clutter" in mind and think of what couples will be getting out of their mementos.
FINALIZE VOWS
Initially speak with your wedding officiant as they may need you to cover an important part of the ceremony especially if there is a religious background.
This process is very personal to each individual and can sometimes be the most stressful depending on how you are at expressing yourself. Give yourself time, don't overthink it and speak with your heart.
BRIDAL PARTY GIFTS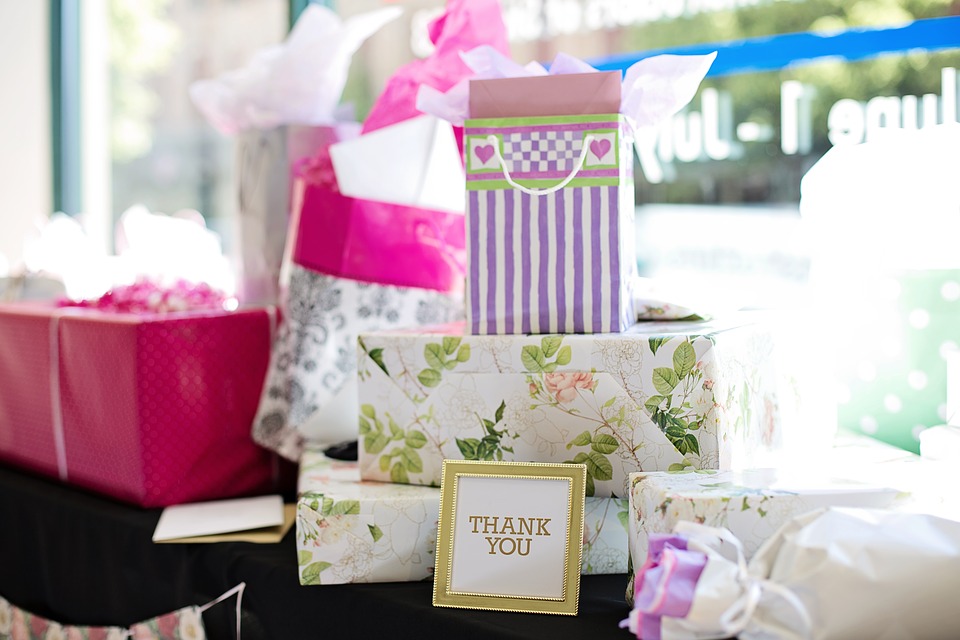 Decide in advance whether you want to give everyone the same gift or individual ones. If you go for individual gifts, try to keep a price point in mind so everything is at least in the same price range.
ORGANIZE TRANSPORTATION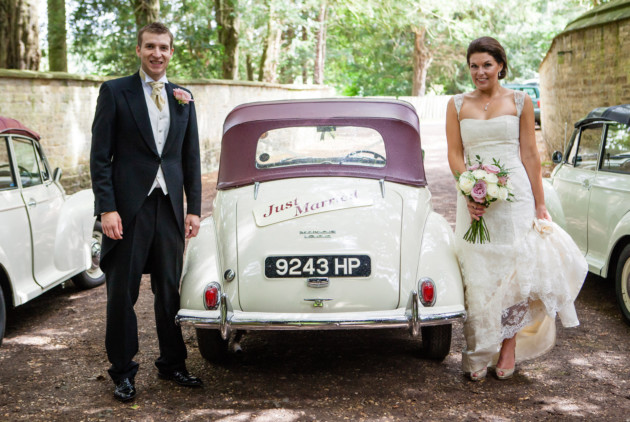 This is an often-overlooked detail so don't forget it! Make sure you have a plan set up on how you, your partner and the bridal party will be getting from place to place. This may be hiring transportation such as a limousine or another service, or just using your own transportation.
6 WEEKS PRIOR
GET THE MARRIAGE LICENSE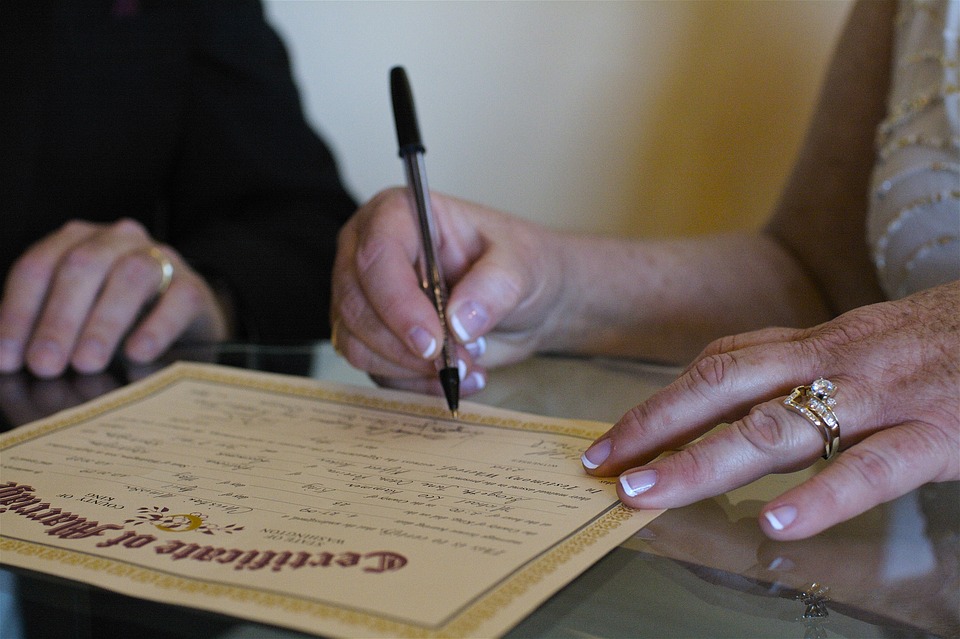 Don't forget some states necessitate a waiting period between granting the license and your wedding so make sure you do your research so everything is legal when you need it to be!
MAIL INVITATIONS
It is time to let the guests know. In this day and age, most people already know via social media but the old fashioned save-the-date and formal invitation is still the best way to go.
Six weeks is usually a good time to send out invites. However, keep in mind if you have guests that live further away or are international, you may need to follow certain procedures and provide yourself more time.
3 WEEKS PRIOR
FINAL DRESS FITTING
At this point, you are probably wondering how many of these you can have but this should (if everything goes correctly) be your last fitting.
CHASE YOUR RSVPs
Unfortunately, those invitations won't be an easy process. Every couple has a few stranglers who wait till the last minute to send their invites.
In some cases, the RSVPs may even get lost in the mail so make sure you take the time to touch base with guests you haven't heard from.
1 WEEK PRIOR
FINALIZE SEATING
At this point, you should have all RSVPs back and can do the finalization of your seating chart and let the caterer and venue know of any last-minute changes.
Be aware of any rules of restrictions when it comes to food or set up as each caterer or venue has their own rules on how soon they need your final count.
GET YOUR GLAM ON
A week before is usually a good time to have any services such as haircuts, facials, manicures and pampering services just in case your skin has any bad reactions.
DAY BEFORE
BREATHE
If you have followed procedure and prepped in advance you should be able to be stress-free the day before and on your big day. Easier said than done!
There is a lot of trust to put into the hands of others even if they are professionals. While a planner can help speak on your behalf when it comes to this having an active maid-of-honor or mother can help immensely.
As the count down gets smaller and smaller it may become easy to stress and get overwhelmed with all the details. Purchasing a notebook or pre-made wedding planning journal can assist in keeping everything organized.
It is also beneficial to have "dates" with your fiancé throughout the planning months to remember what this is all for! Good luck and congratulations!
James Novotny
Staff Writer
James Novotny, director of James Novotny Lifestyle Design and the wedding blog alwaysthebridesman.com, would like to help guide you down the aisle and ease your wedding day woes.
Feel free to send your wedding quarries to lifestyledesign@jamesnovotny.org or drop them off at the Clarion office, 6-314.
James Novotny is an all-inclusive wedding planner and is open to questions regarding same-sex and multicultural weddings.