The power of words is undeniable. They can cause nations to rise and fall on a whim while stirring the minds and hearts of people everywhere. This was evident in the poetry reading session held April 12, 2018, in the Sinclair library.

   Members of the Sinclair community, be it students or facility, recited both original poems and works of known artists.

   It was a deeply beautiful and moving sight to see true emotion displayed for the masses. That is if people would have stayed to hear the beautiful words of the students and staff.

   One of the readers whose emotions shone brightly through the words that they read was Angel Ramey, who read an original piece called Innocents.
   "When we grow up we lose our innocence, and we long for the time when we wish things were simpler," Ramey said about her poem.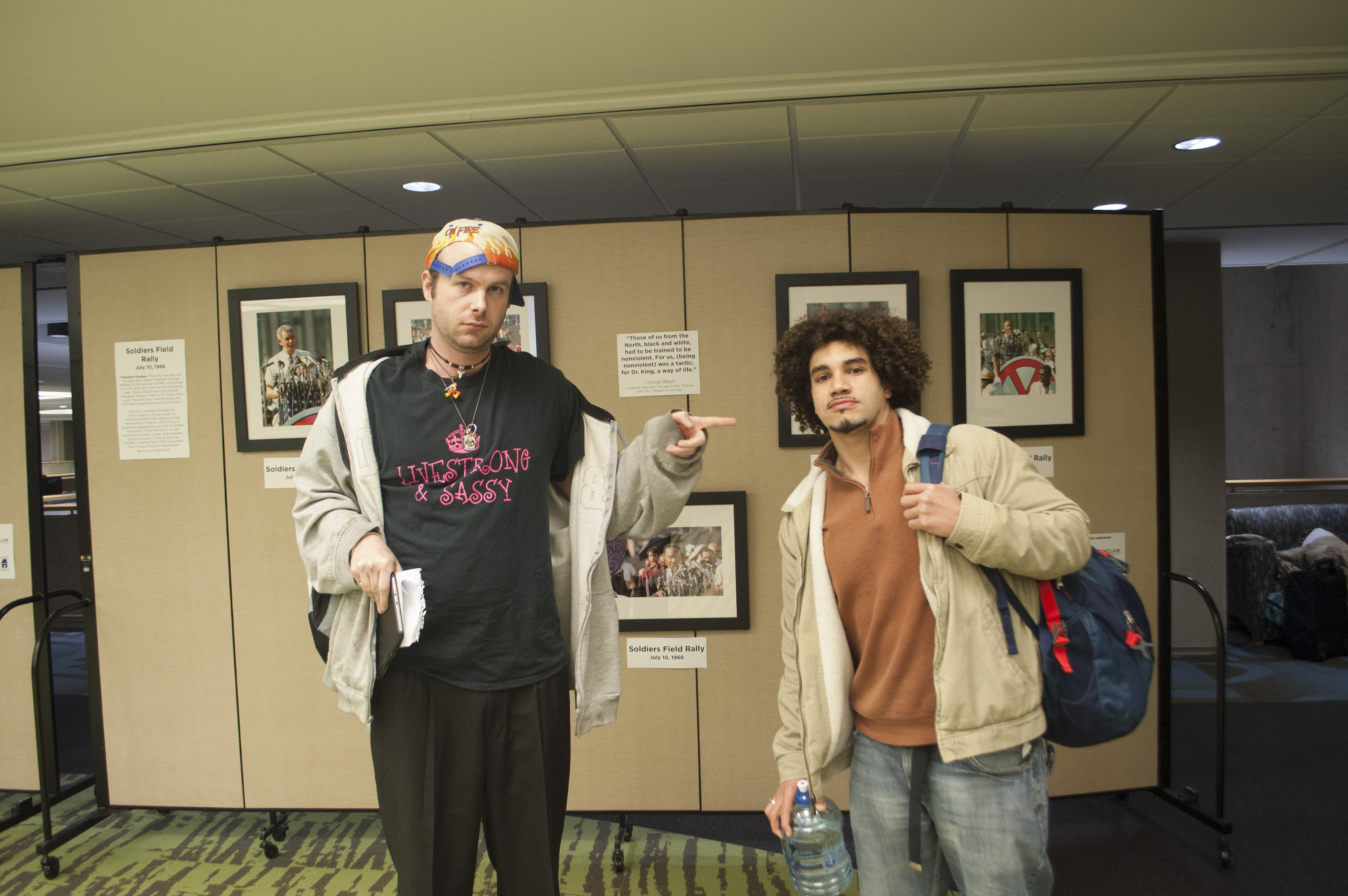 This poetry corner was also a place for people to unburden their soul, and deal with whatever was on their mind. This was displayed by Tyler King's original poem "Resurrection," about the suicide of his friend. He said:
   "Reading the poem reminded me about the friend I've lost and the emotions stirred up about the event."

   No topic was off subject. This was expressed as Olivia Morton's recited a poem about depression.

   "[the poem was about] Explaining my depression to my mother, this poem means a lot because it puts into words the feelings I've had about the same topic that affects my life," said Morton.

   The greatest moment was when Nora Stranger, part of the Appalachian Studies Department and author of "Diamonds in the Dew" published in 2003, recited an incredible poem by Jean Ritchie named "West Virginia Mine Disaster." Her authenticate Appalachian accent stirred the emotions that I believe Richie was originally trying to convey.

   Sinclair puts on these events as a way for us to feel heard and understood, but if you walk out of those events or not attend them, they will disappear.
   I understand we all have busy schedules and it close to exam week. But we need to understand and take part in our surroundings, so others can enjoy it as much as we have. I hope everyone has a great end of the semester.