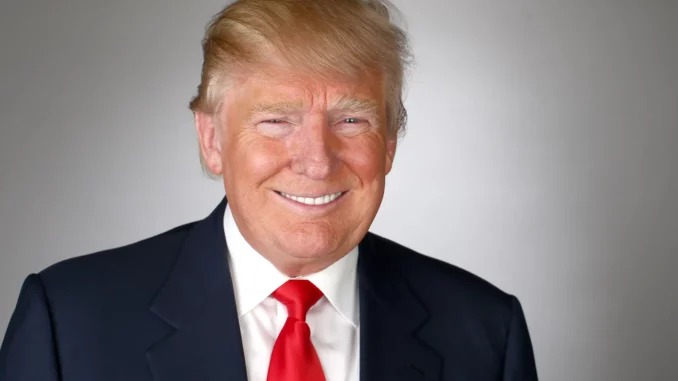 I recently had the pleasure of attending a speaking event where Judge Walter H. Rice was the guest speaker. He was there to discuss "The Role of the Federal Judiciary and its Current Challenges". But during his speech, he made some other interesting statements that got me thinking. 
"I believe we are in danger of losing respect for the rule of law," said Rice while standing behind the podium. He was referring to the recent trials of former President Donald Trump.
As of Oct. 2, 2023 the Trump $250 million civil fraud suit in New York has begun. This is one of many cases currently against Trump. The list includes one in DC, eight separate cases in the state of Georgia, Mar-a-Lago, two in the state of New York and and two E. Jean Carroll suits. 
The timeline of these suits and trials will go into 2024 and the election term. It got me thinking, what can people do to support our government?
Rice said, "What I fear is that young people, often with justification, look at the political process, that young people, and some people all the way up to my age and beyond, feel that the political system is so fractured, so broken, that it simply isn't worthwhile to get involved or to vote."
This has been the case for myself. I have found it disheartening to vote in what feels like almost hopeless times. People ages 18-29 generally only have a voting turn out rate of less than 30%.
Rice said, "The political system is still, with all of its warts and blemishes, the only way to make lasting, systemic change. Don't, don't turn your back on the political system. Vote and improve it so that it works as we all need it to work."
In the latest polls, Trump has a combined support rate of 43%, which is up from the 40% back in July. One of the things that Rice fears is the fact that Trump's federal case is not being televised. How will this influence the people and their decision to vote?
"People are going to get their information from media sources whether it's NBC on the left or Fox on the right. There is no substitute here for actually seeing," said Rice. Something the Supreme Court could end in "a New York minute".
In 2023, there were four criminal indictments filed against Trump. Two of them are on federal charges and two of them are on state charges. All together they amount to 91 felony charges.
On March 20, 2023 Trump was indicted with 34 counts of falsifying business records in the first degree. His arraignment was on April 4, 2023 and he pled not guilty. The scheduled trial is April 4, 2023.
On June 8, 2023 Trump was indicted with 40 counts. Some of those charges include conspiracy to obstruct justice, false statements and representations, concealing a document in a federal investigation, and many more. He was arraigned on June 13, 2023 and Aug. 10, 2023. The scheduled trial is May, 2024.
On Aug. 1, 2023 Trump was indicted with four counts on the Federal level for the 2020 election interference case. He was arraigned on Aug. 3, 2023. The scheduled trial is March 4, 2024.
On Aug. 14, 2023 Trump was indicted on 13 counts total regarding the 2020 election interference case in Fulton County, Georgia. He was booked on Aug. 24, 2023.
Trump has pled not guilty to all indictments and charges against him.
"The one thing that has distinguished this country from all others in the history of the world, and it may well be too late for my generation to fix this, but the younger people in the room or those people who are younger than I, still have the strength, the energy, and hopefully the influence, to rectify this looming danger of lack of respect for the rule of law," said Rice.
Whatever you believe, whoever you support, the only way you can help to invoke change is by voting. 
Jamie Herzog ,
Associate editor .