As a person who still hasn't grown out of their emo phase, my perspective on My Chemical Romance's (MCR to fans) reunion is one of relative rareness. I was eleven when my best friend Mag really exposed me to the scene, before that I still loved Fall Out Boy (FOB) for "Thnks fr th mmrs" and Panic at the Disco! for "I Write Sins Not Tragedies," off of their 2005 album.
But being a little kid, I hadn't experienced their albums or much of anything like that. If it wasn't on the radio, I didn't know it existed.
Mag's emo band of choice? MCR. She sent me links to MCR albums on YouTube and it became a great pastime of ours to discuss and debate them. Mag's favorite album was "Three Cheers for Sweet Revenge," she practically lived in her t-shirt with the album logo in spite of it attracting bullies.
My favorite was (and still is) "Danger Days" for it's bright and colorful fun sound almost hiding it's anti-capitalist and anti-war themes. We would make fan fiction featuring ourselves as KillJoy characters. Exceptionally dorky, I know. But hey, we're both great writers and it was fun. I started a Tumblr and it became so popular that once the comics based on the album came out, my original character was featured on the official wiki.
Related Articles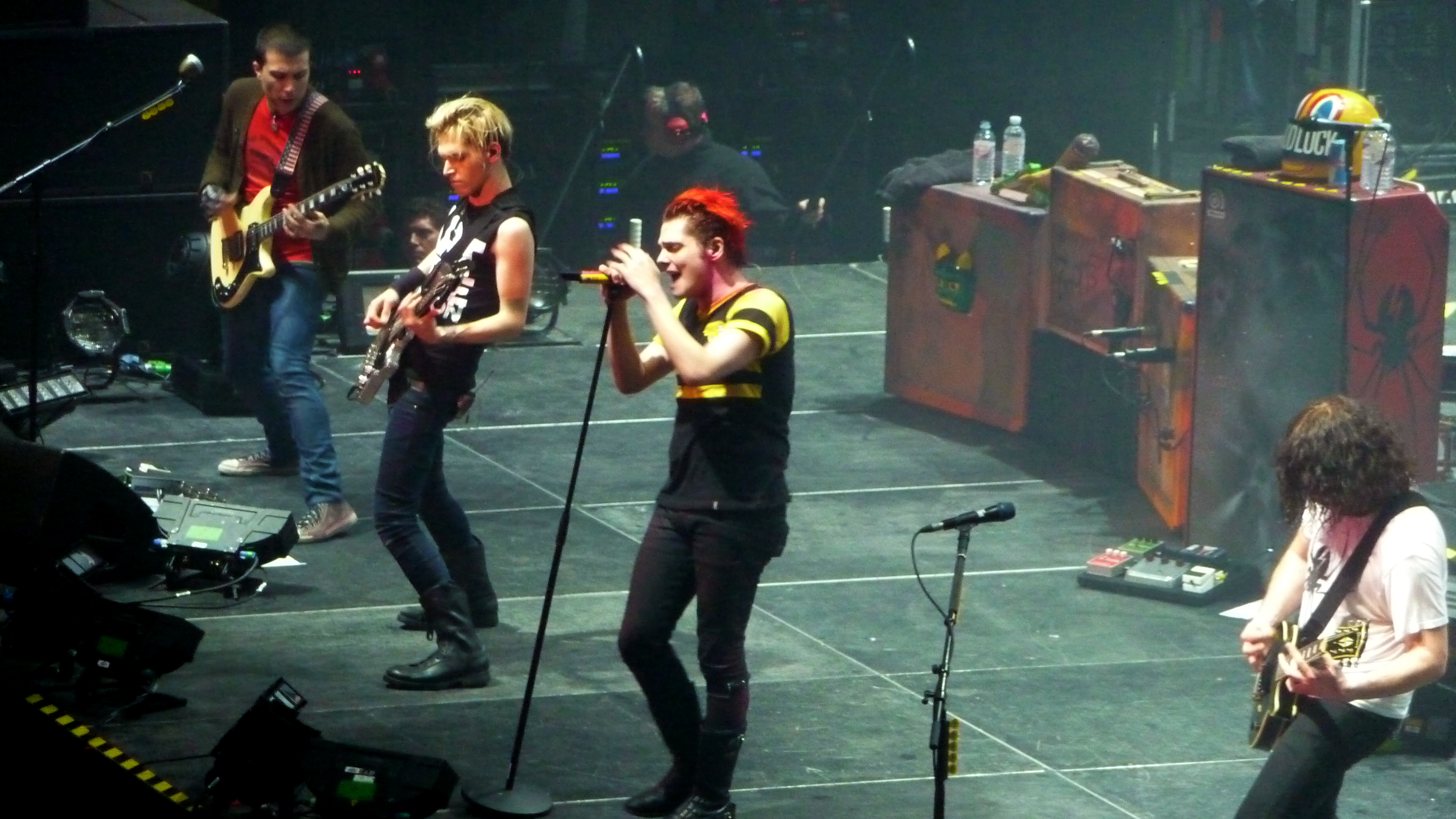 In those early days of my participation in the MCR fandom life was great. Mag and I went from friends to best friends. We were having so much fun from this common interest, being the politically minded 'intellectual' preteens who stuck together even though our peers laughed.
Songs from "Conventional Weapons," a project that was scrapped with tracks that had never been heard were being released to the public! Everything looked like it was only going up!
Everything changed on March 22, 2013. I remember Mag calling me, weeping. At first, I thought it was a sick joke. It obviously wasn't. To say we were a wreck was an understatement. I cried for hours. Here was a band that had given us everything, eloquent ways for us to express our sadness, and identity, and poof, it was just gone.
A year later we got the greatest hits completion, "May Death Never Stop You." It was a small spark that kept die-hard fans hopeful that a reunion could happen. Conspiracy theories floated around for the next six years.
Things like, "Danger Days" takes place in 2019, MCR might return then! Gerard said they wanted to be like Smashing Pumpkins, who took a six-year break. And the absolute best, the band could avoid becoming a teenager (song reference) by taking a break on their 12th year and returning on their 19th. The shocking thing is, that as laughed at as these theories were, they were true!
The fandom was burnt before. Back in 2016, Warner Music decided to post a teaser of MCRX, I lost my mind thinking it was a reunion. I found out that day that Tumblr's post limit is 250 posts per day. We all, us fans, went crazy. Once we found out that MCRX was nothing but a hits album, oh boy, Warner Music must've had thousands of hate messages. I couldn't whine about it because my blog was more-or-less in time out for the aforementioned 250 posts.
But I wouldn't trade this pain for anything else in the world. Some of my greatest internet friends came from the fandom. The lack of official content forced fans to become creative. If you need me, I'll be throwing on eyeliner and joining The Black Parade once again.
LeAnne McPherson
Reporter