The much anticipated second season of "The Umbrella Academy," the Netflix TV show based on the comic series of the same name, released on July 31, 2020. The season picks up where season one left off, with the Hargreeves children teleporting back in time in an attempt to stop the apocalypse created by their sister, Vanya.
Each of the siblings is dropped into Dallas, Texas in a different year of the 1960s, all leading up to the year that John F. Kennedy was assassinated in Dallas.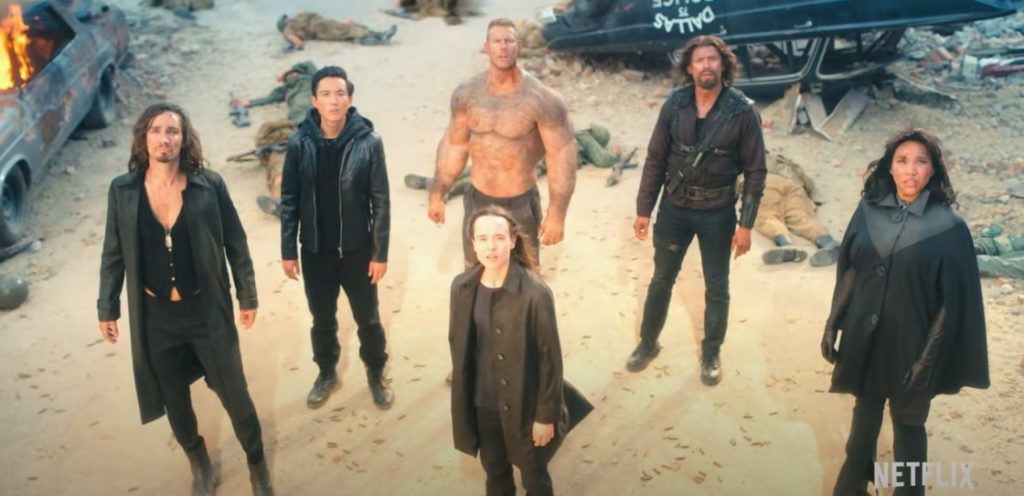 SPOILERS FOR UMBRELLA ACADEMY SEASON TWO BELOW.
As each of the Hargreeves has been dropped into a different year in 1960s Dallas, Allison finds herself invested in racial protests and the fight for equality, while also married to Ray Chestnut, a man who is leading a movement for racial justice and equality.
Luther is the bodyguard for a famous mobster and participates in an underground fight club.
Diego has been locked up in an insane asylum for making threats towards the man who would later go on to shoot JFK.
Meanwhile, Klaus and Ben – who's sadly still a ghost – have traveled the world. Klaus, with the help of Ben's ghostly powers, has become a cult leader that uses song references to give "advice" to his followers.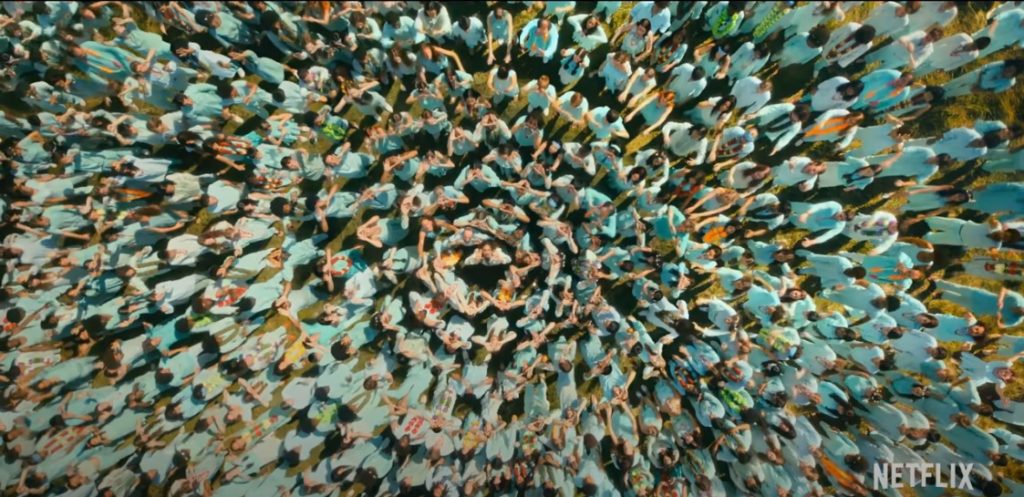 Five has only recently landed in the '60s and has already seen what will happen if he doesn't stop it – another apocalypse. As for Vanya, upon landing she is hit by a car, causing her to lose her memories. Now, she lives on a farm with the family who hit her.
Five finds himself in the middle of a war that was never supposed to happen. After gaining his bearings, he sees his siblings fighting off the soldiers. Hazel appears, now much older, and tells Five to come with him. Hazel teleports them to a week earlier, before the upcoming apocalypse.
He informs Five that he has to find his siblings and figure out what causes the new apocalypse so Five sets off on a journey to reconnect with his siblings. Along the way, we learn what everyone has been through in the time that Five was gone. Once back together, the chaos begins.
Five learns from The Handler, who was previously thought dead, that he and his siblings can return to their own timeline and everything will go back to normal if Five simply kills the board. He does so, but naturally things don't go according to plan and the Hargreeves are still stuck in the 60's. Five then devises a plan to meet his past self who would be there now to ensure Kennedy dies.
Meanwhile, Allison and her new husband are faced with racial discrimination and fighting for rights. Ray, Allison's husband doesn't know that she has powers or about any of her family. Tragically, as her family members are thrust back into her life, he begins to learn about the various aspects of her life she tried to hide. Klaus, and by proxy, Ben, are wrapped up in a cult that Klaus created in order to get rich. His followers are obsessed with him while he wants nothing to do with the situation.
While Vanya stays on the farm with Sissy, Harlan and Carl Cooper, she and Sissy fall in love and before the Hargreeves are set to return to their timeline, Vanya attempts to get Harlan and Sissy to go with her.
The music in season 2 of Umbrella Academy is on par with season 1, including tons of phenomenal songs. However, this season seems to include more covers than season 1, which is a slight variation from usual.
Gerard Way, lead singer of emo-punk band My Chemical Romance and writer of the original comic series, no doubt had his hand in the musical selections and his musical prowess shows in each of the song selections. The humor is consistent, mixing the tense scenes with the more light-hearted and leaving viewers on their toes.
Once again, Netflix has done a beautiful job of bringing Gerard Way's comics to life in a series that will without a doubt return for a third installment.
Jeri Hensley
Reporter