On the weekend of Thursday, Feb. 28 through Sunday, March 3, 2019, Columbus hosted the 31st annual Arnold Sports Festival for the U.S.A.
   The Arnold Sports Festival is a worldwide event, held in Australia, South America, Africa and Europe in addition to the U.S.A. in honor of Austrian-American actor, businessman, filmmaker, author, activist, politician, philanthropist and former professional powerlifter and bodybuilder Arnold Schwarzenegger.
   This massive occasion draws in competitors from across the nation, with nearly 200,000 people coming in to watch them in action.
   Although the Arnold used to be only focused on body-building, it has now expanded to many other sports and challenges.  
   All the way from CrossFit, to fencing, to body painting, the Arnold has an event for everyone. There were even gamers and foosball champions hard at work for this competition!
   These events also include Olympic sports, boxing, martial arts, strength sports, dance and fitness, just to name a few.
   While the most obvious attraction is the EXPO, where all of the major fitness and show challenges take place, there are also many other interesting shows and competitions to visit, such as the Body Art station or the Speed Cubing competition.
   Some of the other sporting events include but are not limited to: Taekwondo, table tennis, jump roping, cheer, soccer and many more of the like.
   The Arnold Classic is a part of the IFBB Pro League. This includes the Arnold Classic (the main event), classic physique, men's physique, fitness international, figure international, bikini international, women's physique and pro wheelchair events.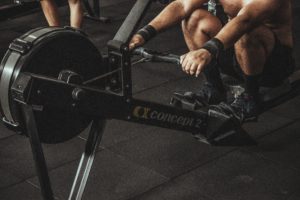 This year, the Arnold Classic was won by Brandon "The Prodigy" Curry of Murfreesboro, Tenn. Although Curry had not won the Arnold Classic before, he had placed in several events in South America and Australia for the Arnold.
   In addition to the many sports, events, and booths in action at the Arnold Classic, there were also several celebrity appearances.
   Apart from Schwarzenegger himself, Kai Greene (American IFBB professional bodybuilder, artist, personal trainer, actor and runner-up at the 2012, 2013, and 2014 Mr. Olympia competitions), Larry Wheels (one of the strongest power-lifters in the world), Hafthor Bjornsson (Icelandic professional strongman, current World's Strongest Man, actor and the first person to have won the Europe's Strongest Man, Arnold Strongman Classic and World's Strongest Man in the same calendar) were also present for photos and autographs.
   The visitors and participants of the Arnold Sports Festival have one thing in common: a love for competition. Whether you are attending to watch, compete or both, the Arnold has something for everyone.
Anwen Harris
Reporter