Sinclair Community College is coming together in light of COVID-19 to support the communities around.
Social work majors are people who want to help their communities in any way they can. This semester, the Social Work Club has different plans to still help the community while maintaining social distancing and protecting each other.
The Social Work Club is helping Crayons to Classroom, a Dayton-based, non-profit organization, and is looking for donations for schools in need of supplies. The needed items are crayons, colored pencils, and markers. 
From Oct. 13 through Oct. 23, there will be bins placed by garage tunnels 13 and 14 with a flyer for students to drop off donations.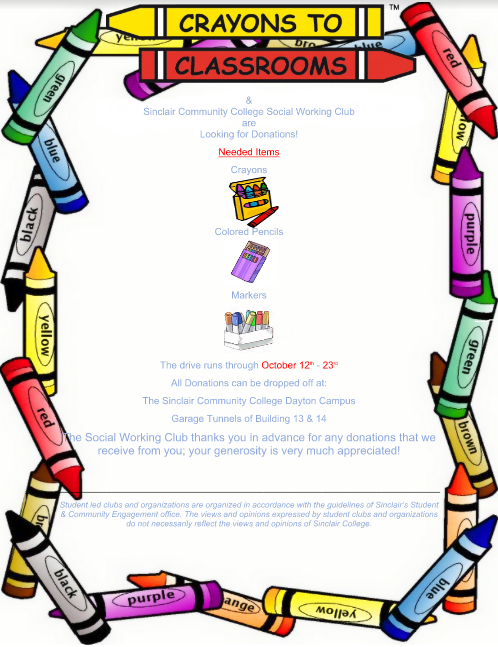 There are many in the Dayton area who are still recovering from the Memorial Day tornados that destroyed homes in 2019. However, since then, the pandemic has left many people without jobs. This shows that many Daytonians are in dire need of help and donating is one of many ways to help the community. 
Crayons to Classroom provides free supplies to teachers from underfunded Pre K-12 schools and additionally helps to supply students living in poverty.
For more information and opportunities to help the community, be sure to visit Crayons to Classroom's website here.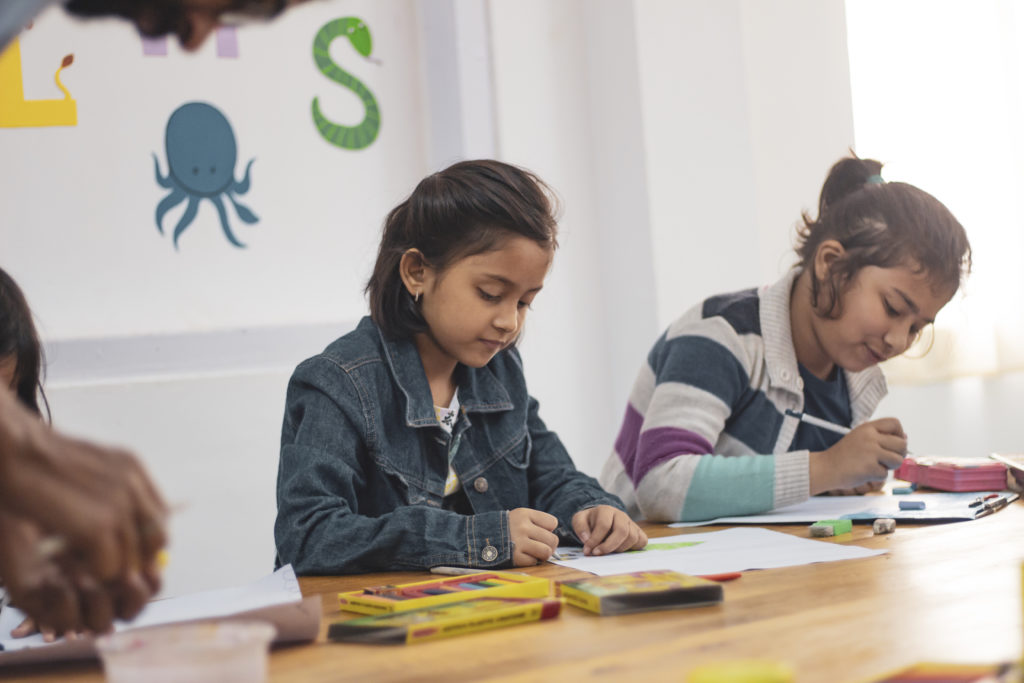 Jennifer Tellez
Reporter