In a continuing effort to provide support to the LGBTQ+ community on Sinclair's campus, the college is rolling out new measures, including a new resource page on the website and appointing a new staff position, the LGBTQ+ liaison.
  The liaison is the Multifaith Campus Ministry Chaplain, Larry Lindstrom. He has served as chaplain since July 2016, and looks forward to supporting students in a new way.
   This position was created in an effort to put a "flesh and blood" representative on the college's commitment to equity, one of their top three strategic priorities.
   He is devoted to raising awareness of LGBTQ+ issues around campus. Other duties involve advocating for members of LGBTQ+ community wherever possible and attending workshops and other events focused on the community.
   "I want to be present at those events, so that people can put a face with the college's commitment for equal care and protection," Lindstrom said.
   Lindstrom spoke about his goals for the coming months:
   "Personally, I hope to make the campus a place of welcome and affirmation for students who identify as LGBTQ+," Lindstrom said. "I am the parent of a gay child, and my family's journey with her through the experience of coming out and building a life with her wife has shown me the importance of family and friends 'being there.'"
   "I hope to 'be there' as well for students at Sinclair, especially those whose family may not be supportive or accepting of their identity."
   Lindstrom is working directly with Brite Signal Alliance, a student group on campus that has provided support, encouragement and a safe space to students who identify as LGBTQ+ for 10 years.
   "I have been impressed (and amazed) to see what a close-knit group of students they are, and to discover their vision for improving the college experience here," Lindstrom says of the Alliance.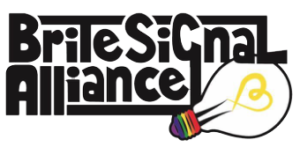 Following a group of Sinclair faculty and staff members convening during the fall semester, the liaison position was created after examing what other colleges have done to support LGBTQ+ students.
   The committee spoke with the director of Wright States's LGBT center and learned about their work over the past few years.   
   "We talked with him about the first steps to start a campus-wide awareness campaign, as well as hearing from him about what their program looks like after several years of work," Lindstrom said.
   He then spoke of three things he believes being an ally to the LGBTQ+ community involves:
   "…1) learning a lot about sexual orientation and gender identity, 2) UN-learning a lot of assumptions and prejudices that have never been questioned until recently, and 3) RE-learning how to treat each other with respect and compassion."
   Future programs and training events that could be implemented will challenge the Sinclair community to discover more about the realities LGBTQ+ students face and get past the assumptions and stereotypes made towards them.
   Another change came last month, when a LGBTQ+ page was added to the support services portion of the college's website.
   It details the college's commitment to providing care to every community on campus.
   It reads:
   "…the Offices of Student Affairs seek to provide a campus environment where all students, including those who identify as LGBTQ+, feel welcomed, respected, safe and valued as full members of the campus community," the site states. "We support LGBTQ+ students by providing resources and services, making education and training available to all members of the campus community and developing students who are committed to leading positive social change."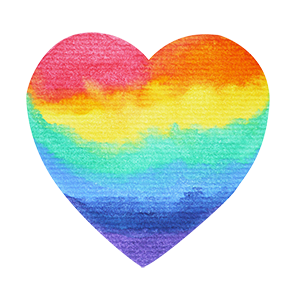 The page includes upcoming events and information about Brite Signal Alliance, who meet every Wednesday from 5-7 p.m. in building 7, room 003.
   Any students that want to learn more about LGBTQ+ support services can stop by one of the Student Affairs departments.
   Lindstrom also invites anyone and everyone interested to contact him directly for more personal information. His office is located in building 4, room 343 and his email address is larry.lindstrom@sinclair.edu.
   Lindstrom finished the interview with one final statement and call to action:
   "Our society is in flux. Students today are in the midst of a powerful cultural shift (in ideas and perspective), a shift that might be frightening to some. But this time also provides us with a great opportunity to enrich our community by acknowledging and embracing members who for too long have been forced to deny their identity. As we begin to truly recognize each other, I hope that we will move beyond the barriers that too often go up between us. That will usher in a richer and fuller life for all of us."
Henry Wolski
Executive Editor