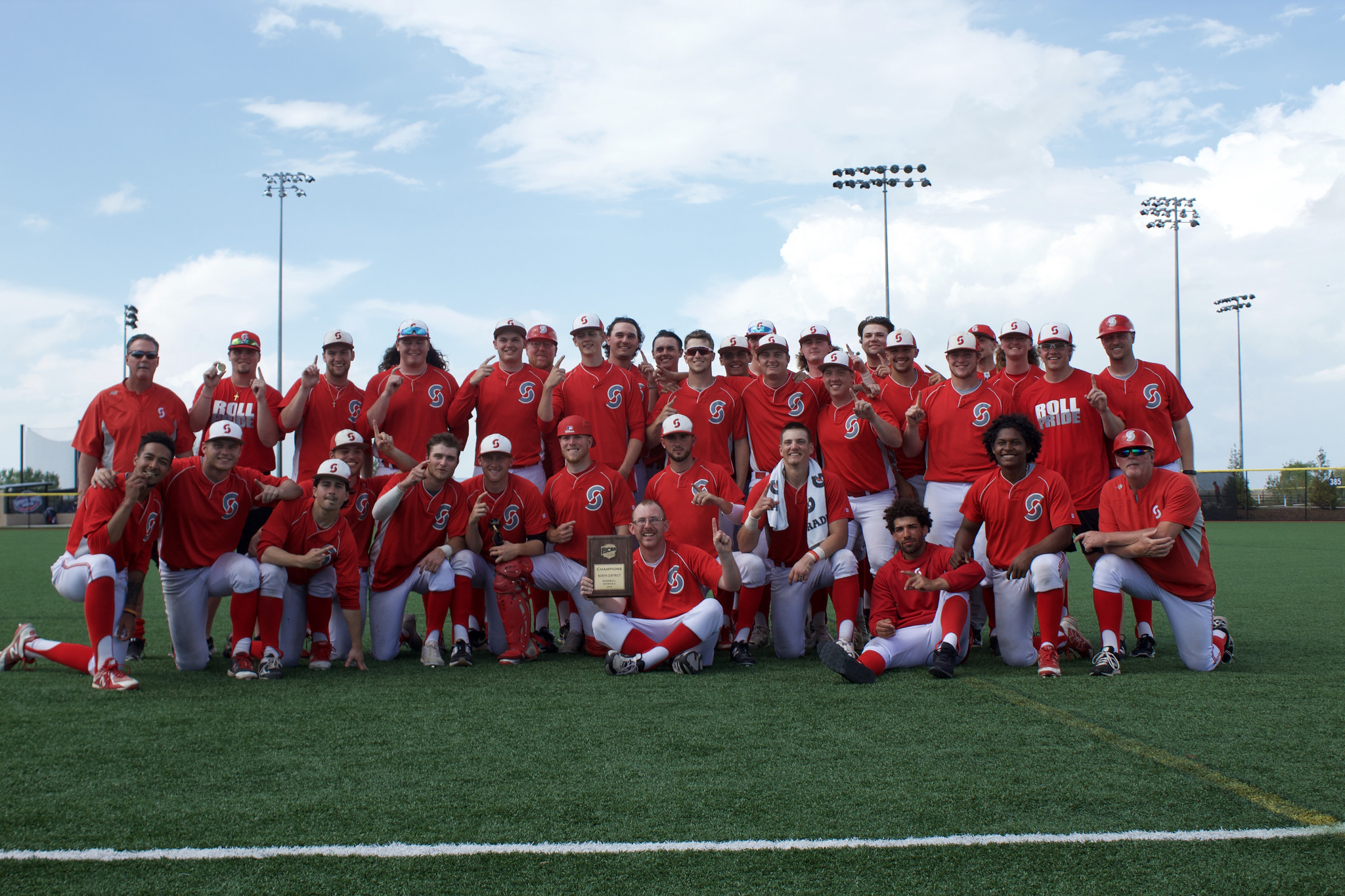 Sinclair baseball finished their season in impressive fashion, ending 46-11 (18-2) and earning another conference title. They also finished 5th in the World Series tournament.
   Head coach Steve Dintaman won his 9th OCCAC Coach of the Year award in 11 years, and the team had five 1st Team All-OCCAC players and two 2nd Team All-OCCAC players. Pitcher Kyle Ruehlman was named OCCAC Pitcher of the Year for the second time, and Jeremiah Clarke and Alex Jacobs shared co-Freshman of the Year honors.
   "We definitely had a lot of talent," said Dintaman. "We got some key guys back from the year prior who went to the regional finals so they were hungry to get back to the regional again, and we had a lot of adversity, there was some off the field adversity that led us to get motivated more. Once we had that issue in March, we won 31 games in a row."
   Sinclair has 18 players that earned Division I scholarships. Among these players is Pitcher Glen Richardson who was unable to play this year due to injury. Richardson earned a scholarship to play at University of Cincinnati, but that's not all. He also was drafted in the 29th round of the MLB Draft to the Texas Rangers.
   "Usually [being drafted in the 29th round] means you won't sign and maybe go to school," Dintaman said. "However, he is a weird case because he was hurt all year coming off Tommy John [surgery]. He's been up to 98 mph on the mound, so they actually flew out these last two days and have been negotiating with him."
   Also leaving this year are Ruehlman and Brandon Henson. Ruehlman being a two-time Pitcher of the Year, and Brandon Henson who was one of the 1st Team All-OCCAC players are both big losses. But Dintaman states this is pretty normal here.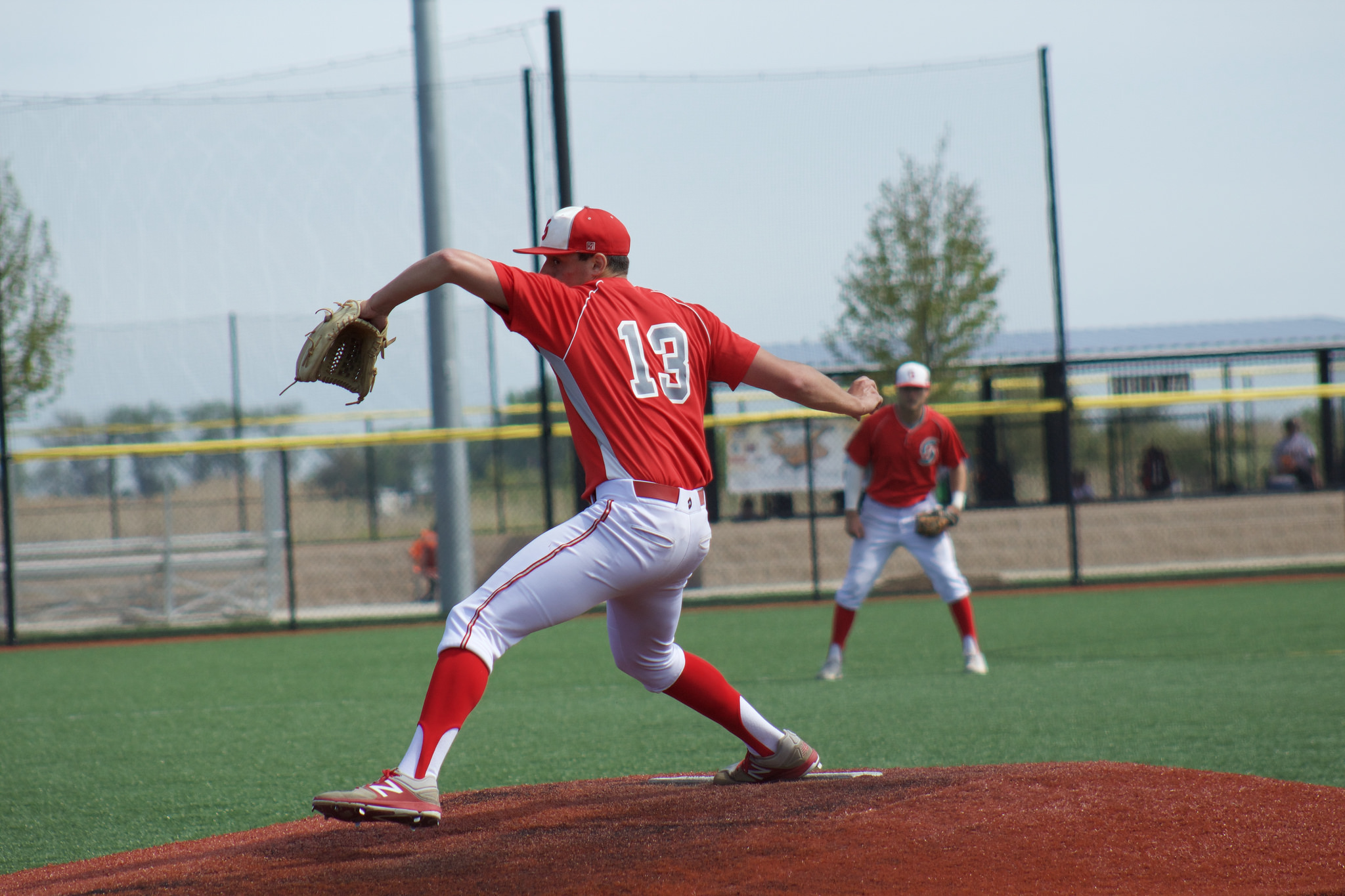 "Ruehlman was obviously a big part of the staff and our number one guy, and Brandon Henson had an awesome career here," said Dinataman. "But at a junior college you just reload. There is no rebuilding year because every year is a new year. We get Division I transfers from other schools, we get a good freshman class, and it's just kinda 'next man up'."
   There are still positive returning players though, like Jake Webb, Donnie Nicodemus, and Luke Williamson. All three of these players were freshman pitchers and were important parts of the rotation on the mound. Offensively, Clarke and Jacobs (co-Freshman of the Year winners) are both returning, along with starting catcher Dylan Carpenter, who was on the All-Tournament team.
   According to Dintaman, injuries are the biggest thing to overcome for next year. Besides Richardson, Henson missed significant time at the end of the season, including the entire postseason.
   "We gotta stay healthy," Dinataman said. "We lost a couple of key pitchers this year, our number one and number three went down the first weekend and were out for the season…I think the key is to stay healthy. I think we will have the pieces and parts to do it."
   In the meantime, Coach Dintaman will be scouting and recruiting new players to help Sinclair bring home the World Series title.
Paul Helmers
Sports Editor