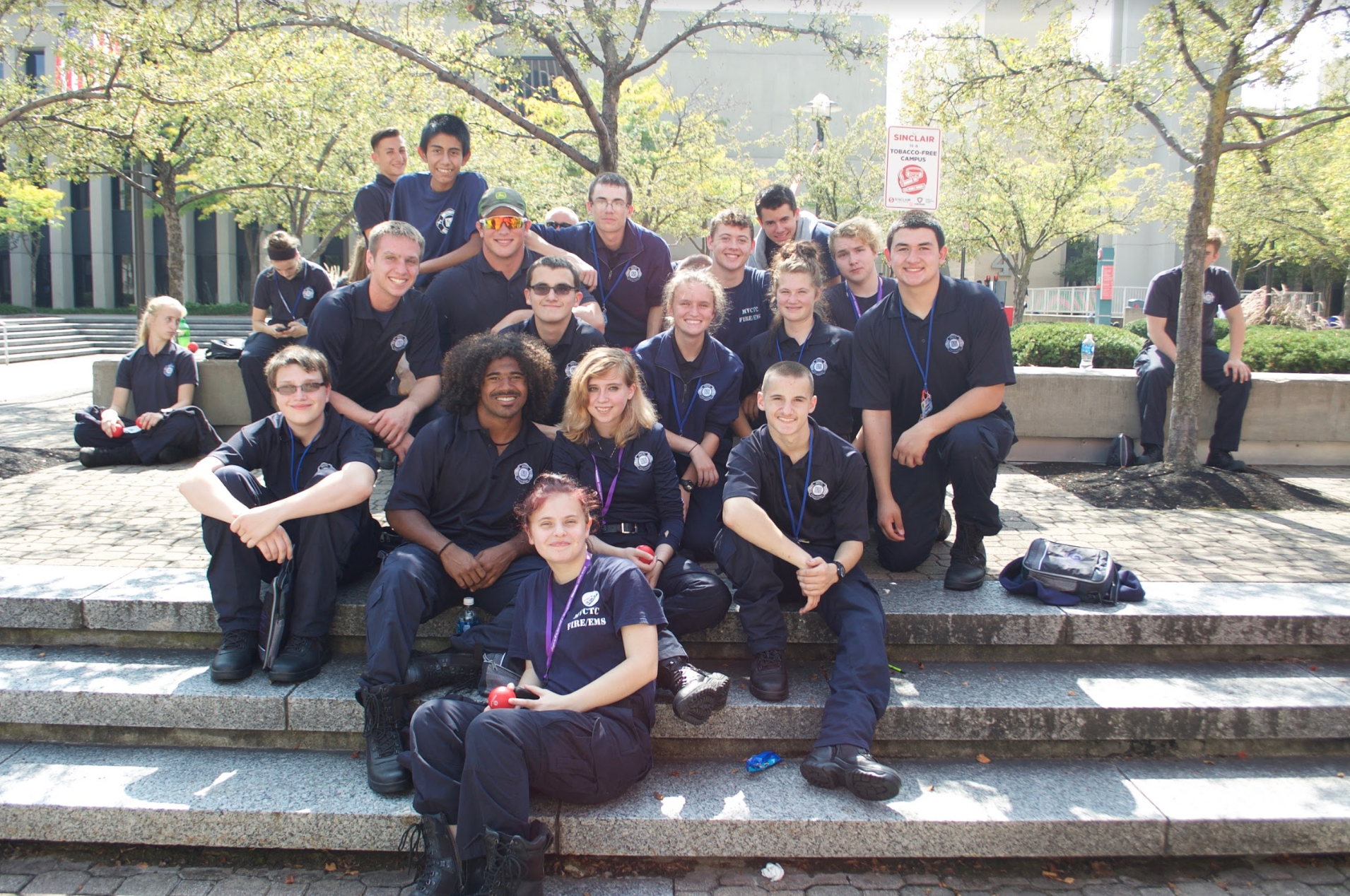 Dayton area first responders gathered next to Building 7 and in the courtyard on September 20 to bring safety awareness to students at Sinclair's annual Safety Awareness Expo. Police and firefighters of the Montgomery County area reached out to Sinclair students for recruitment and safety awareness.   
Tracy Brown, Sinclair Public safety officer, organized the event. Police men and women, Emergency Medical Technicians and the Dayton Bomb Squad were all gathered together to inform the public of who they are and what they do.
Police men and women from Dayton and surrounding area's were by far the most represented at Sinclair's safety expo. From such large areas as downtown Dayton, to the much smaller city of Riverside, the police were represented in full.
In addition to men and women of the police force, several dogs could be found. Ranging in specialties from sniffing out possible explosives to illegal substances, these canines have been proving to be a valuable asset to the police force.
A few Emergency Medical technicians littered the expo. While these tables were far less, their presence at the expo was none the less felt.
As previously mentioned, members of the Dayton Bomb squad were also in attendance. They had no shortage of information to give on what they did in Dayton, not to mention info on one of their bomb disposal robots. From suspicious packages to smoke bombs, the Dayton bomb squad has certainly been able to keep busy.
Finally, the army had a representative at this year's safety expo. In addition to mentioning all the benefits the Army provided, they also offered a physical test of strength in the form of strapping on a heavy pack and doing push-ups. Needless to say, a young journalist was very embarrassed after attempting it.  
While varied in career paths, all of these organizations were gathered with a similar goal, recruitment. At each of the booths a packet or equivalence could be procured to apply for a position. Some of these jobs demanded rigorous schooling or training, while other had the much more manageable requirement of being 21 years of age.
Among these aforementioned people, the American Sign Language group could be found. With natural disasters such as hurricanes and forest fires currently hitting America, they were reminding attendees of how important it can be to communicate to a deaf person. Students who are interested in the ASL program at Sinclair can visit their department in Building 9, room 222.
Another goal of this event was for these various departments to meet the public. This is done in an effort to erase the fear and uneasiness associated with police recently. The service men and women hope that meeting members of the public in an informal setting will make the next traffic stop less tense.
This year's Safety Awareness Expo event presented plenty of opportunities for students to learn about a law enforcement career and get to know their local police men and women.
Jacob Conger
Reporter