In Serialization, Clarion writer Ashley Brown takes a look at some of the most infamous serial killers in history, the crimes they committed and analysis of why they did it. These articles are in no way trying to glorify the horrific crimes of the killers mentioned and will include graphic content. Reader discretion is advised.
John Wayne Gacy killed at least 33 young boys and is often referred to as the killer clown. Most of his victims were buried under his house in the crawl space and other bodies were discovered in the Des Plaines River.
Gacy was born on April 17, 1942, in Chicago, Illinois. He grew up in a household with his abusive and alcoholic father and two sisters. His father would often beat him and his siblings with a razor blade strap. Gacy later came to the realization he was homosexual which caused him grave turmoil.
When he was older, Gacy was well-liked in the community when he was older as he joined the Jolly Joker clown club in his community and would entertain the neighborhood performing at parties or gatherings as his alter egos "Pogo the Clown" and "Patches the Clown." He later admitted to killing in the clown suits sometimes. Gacy was married and divorced twice and was the father of two children, Michael and Christine.
Gacy would often use the ruse of telling young boys he had construction work that needed done to lure them in. He would often use strangulation with his hands or a rope to kill them.
He was convicted in 1968 of sexually assaulting two boys. Gacy received a 10-year sentence due to these crimes. However, Gacy was released on parole in the summer of 1970. He was then arrested again due to an accusation. Gacy was released though because the boy never showed up to court.
Gacy would be questioned two more times about the disappearances of other boys. He refers to this time as his "cruising years" where he committed the most murders. On Dec. 11, 1978, a teen boy went missing named Robert Piest.
He was last seen where he worked and told his mother he was meeting a man to talk about a construction job. Piest's parents reported him missing the next day. One of the prosecutors for the state was Terry Sullivan.
Two days after Piest went missing Sullivan would call Gacy in for questioning. Gacy acted like he had no idea who the teen boy was or what they were talking about. Sullivan ordered for 24-hour surveillance on Gacy.
At times Gacy would joke about the surveillance car following him as his personal bodyguards, while at other times Gacy would get upset and try and losing them by speeding away.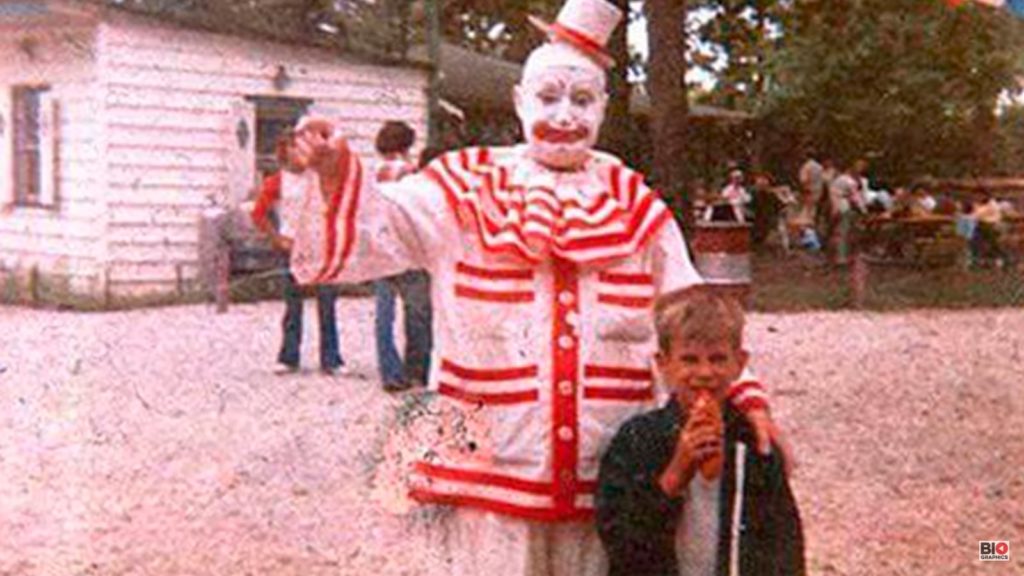 Related Articles
Sullivan was able to get a search warrant for Gacy's house. During the search, they found handcuffs, garter belts, a class ring and a receipt. The class ring and receipt played a huge part in gaining evidence, due to the receipt was linked to Piest and the class ring belonged to another missing boy named John Szyc.
On Dec. 19, 1978 Gacy invited two officers in for breakfast and they smell what they described as "death." A few days after police discovered Gacy's past conviction, they decided to arrest him but did not have enough evidence to charge him for the disappearances of the boys.
The surveillance team, however, saw Gacy hand a bag of marijuana to a store clerk. They then arrested him to buy time to gather additional evidence. Following the arrest, police were told Gacy had already admitted to murdering "maybe 30" young boys.
The police gained a warrant to search Gacy's house again. The police told Gacy they know Piest was at home against his will, and will pull up the carpet and floor if they have to. Gacy continued to deny Piest being in the home, however, stated that he killed someone in self-defense and the body is under the concrete in his garage.
Police brought Gacy to the home and had him spray paint where the body was. Upon digging the concrete up they found a trapdoor that led to the crawl space under the house. They then found various parts for at least three bodies in this hole.
On Dec. 22, 1978, Gacy confessed to the murders. He rambled on as he told police of all the boys he had killed. However he spoke in third-person stating "John" or "Jack" committed the murders, not him.
He told police 27 bodies where on the property (29 where actually found) while five bodies where in the river (only four were found). Most of the bodies were found in the crawlspace of the home.
In the following days, Gacy was moved to Cook County Jail's Cermak Hospital. The police continued their search for all the bodies, as they found wallets and papers from multiple missing Chicago youth. As the weeks went on the police began recovering the bodies and identifying the victims.
On Jan. 3, 1979, police met with Gacy to interview him and see what information they could receive. Gacy assured them at the time that they had found all the bodies, despite only 27 being found on the property and three from the Des Plaines River.
Gacy also revealed all the victims were killed in his home. Gacy also said that the only reason he started using the river was due to the crawlspace getting crowded. Additionally, he spoke about his first kill in 1972 and how he stabbed the victim.
On Jan. 8, 1979, Gacy was charged with the murder of seven young men, as well as aggravated kidnapping, deviant sexual assault and taking indecent liberties with a child. Gacy pled not guilty to all charges.
In April of 1979 Gacy's house was demolished. They would also add 26 murders onto his sentence making the total 33 murders. Towards the end of July 1979, some of his victims were still unidentified so police released a list of personal item descriptions. Gacy's defense team trials to prove Gacy is not guilty with the plea of insanity. On March 12, 1980, Gacy was sentenced guilty to 33 counts of murder and was set to receive the death penalty.
While Gacy was in prison he would create many paintings, that would ultimately be sold. The Alcatraz Crime Museum in Pigeon Forge TN has many of Gacy's paintings. They also have Gacy's clown suits, paint kit and wallet.
After spending 14 years on Death Row, Gacy died due to lethal injection, following a last meal of Kentucky Fried Chicken and butterfly shrimp on May 10, 1994.
In late Nov. 2011, one of the unidentified victims was identified as William George Bundy. A second unidentified victim named Jimmy Haakenson was later identified in July 2017.
Gacy is one of the most famous and prolific serial killers, inspiring dozens of books, tv show episodes and films focusing on him. One can also infer that the rise of killer clowns being portrayed in the media such as Pennywise from "It" and Twisty the Clown from "American Horror Story: Freak Show."
The murders also led to changes in how missing children cases are handled. At the time of Gacy's crimes, there was a 72-hour period in which police in Illinois had to allow to elapse before initiating a search for a missing child or adolescent.
The Illinois Missing Child Recovery Act of 1984 removed this 72-hour waiting period. Other states across the U.S. adopted similar laws and created a national network aimed at locating missing children, which developed into the Child Abduction Emergency, now known as an Amber Alert.
Ashley Brown
Reporter