Since 1973, the bell tower of Sinclair Community College has stood proud over campus in Dayton, Ohio. It was originally dedicated by the Sinclair Alumni one year after the Dayton campus was built in 1972, however it didn't always chime on the quarter-hour the way it does today. There was a time when the bell tower served a different purpose which it still actively serves to this day. A purpose many students may be unaware of. 
Upon construction, the tower was originally designed as a smokestack to safely expel the exhaust from Sinclair's boiler system. It essentially acts as a chimney so to speak.
"We had to have a way of exhausting the boilers at the time." HVAC Systems Technician Adam Williford said, "the bell tower was actually designed to be a smokestack, not a bell tower per say."
Despite popular belief, there actually is no true bell in the bell tower of Sinclair.
"There's not actually bells up there, there's a sound produced from a Microsoft tablet and an amplifier."
Williford himself was there when the most recent speakers were mounted at the top of the tower, which is roughly 100 ft from top to bottom. For years, squirrels have scaled the tower and gnawed at the wiring connected to the speakers. Williford's team took extra precautions when installing the latest speaker.
"When we put this system in some years ago, and those other guys went up to the top, I was sure to inclose all the wire inside sealed tight and weather-proofed enclosures so no weather nor animals could get to anything," Williford said.
Related Articles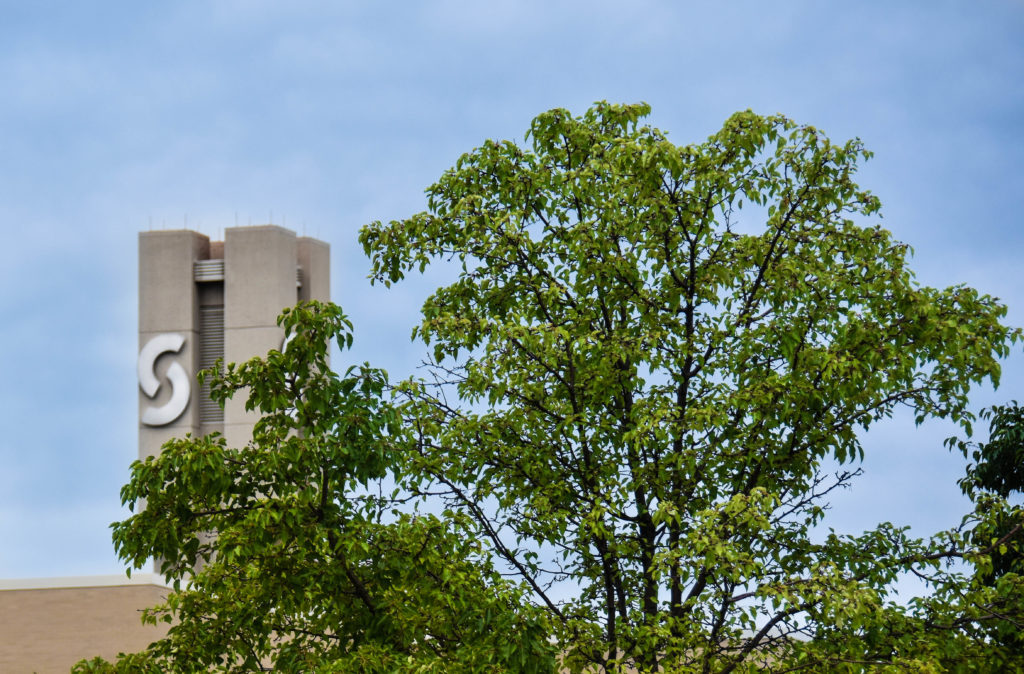 The system, in particular, is the touchscreen Verdin Sonata Carillon. With this touchscreen, Mr. Williford possesses access to every song and chime students hear echo from the tower. He organizes the order of songs as well as which are played. Classic tunes of old are played such as "Faith of Our Fathers," "Battle Hymn of The Republic" and "My Country 'Tis of Thee" to name but a few.
There have even been times where the bell was rung in memorial or commemoration. In 2011, the bell was tolled for each of the 2819 victims of the terrorist attacks on Sept. 11.
As stated above, the 'bell' rings on the quarter-hour, however each ring has a certain meaning. Every four chimes represent 15 minutes. For example, at 12:30 p.m. the speaker will chime eight times. At 12:45 p.m., the speaker shall chime twelve times. 
While the 'bell' of the tower itself may not serve a particular purpose other than to act as a glorified grandfather clock, students and staff seem to enjoy its quarter-hourly chimes and tunes.
"A lot of folks on campus see it as a comforting sound," Williford said "It makes them feel a little more at home at Sinclair."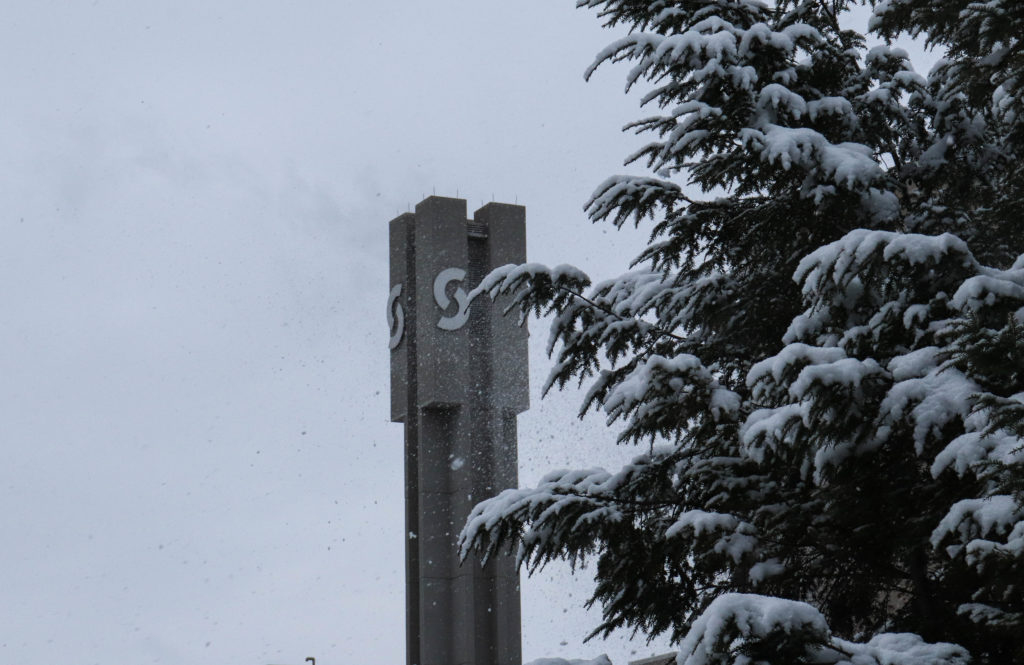 The chimes can take on several meanings varying from person to person.
"I'm usually ok with it," writing student Kevin Healey said, "it's usually like when I'm about to go home."
Mr. Williford personally finds the bell chimes to be quite delightful.
"I find it comforting," Williford said "The music that we play a lot of the times is the old style songs that you might hear in an old western or something like that."
Samuel J. Claude
Managing Editor