On May 30 a Black Lives Matter protest took place in Downtown Dayton at noon in honor of George Floyd who died May 25 in Minn. allegedly due to police brutality.
The afternoon reportedly began without conflict as drones flew overhead and people gave powerful speeches. A few civilians yelled at the police, but violence did not escalate.
An hour in, two young white men arrived with a shotgun roped onto both of their backs. They also possessed a handgun with a knife strapped to their pants. They were met with the demands to leave, as the other protesters feared that these young men could be a potential reason for violence to ensue. Following the demands, they quietly left.
After the speeches, the group began to march down Martin King Luther Jr. Way. Walking, protesters chanted, "I can't breathe" and "move your knee."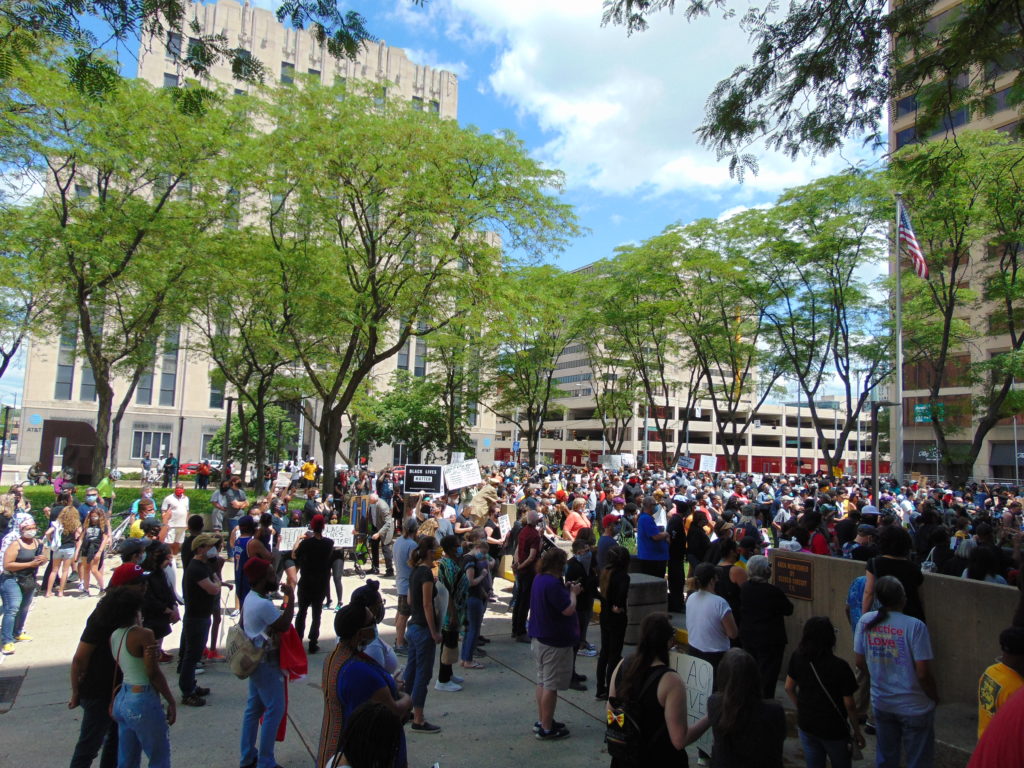 There came a moment, in which, white protesters made themselves into a human barricade to stand in front of the rest of the protesters. Ultimately, they led the group to the Oregon District.
Brian Walker, a photographer for The Clarion, was at the front of the march. He filmed and stated the police set up a barricade at the end of 4th St. Shortly, the protesters had broken through and soon fighting transpired between authorities and protesters.
As the protesters turned to Wayne Ave, protesters could see the new police barricade perhaps 20 feet away.
Police yelled for people to disperse and suddenly, someone shouted that tear gas was being shot off. Afterward, people poured milk and water into their eyes. There were rumors that some of the children present were maced.

The police began to force the protests back, brandishing riot shields and nightsticks. The crowd had almost completely dispersed by 3 p.m. without any major damage or casualties.
A vigil took place at 7 p.m. and a curfew of 9 p.m. was enacted for central Dayton.
LeAnne McPherson
Multimedia Specialist