The Honorable Sacred Knights, a Madison, Ind. based affiliate group of the Ku-Klux-Klan (KKK) are holding a rally in Dayton's Courthouse Square on May 25 from 1-3 p.m. The city anticipates 10-20 members to attend, with measures being taken to ensure the safety of citizens and protestors.
The city of Dayton filed a lawsuit against the group earlier in March, citing potential danger to the community.
On May 13, city attorney Barbara Doseck announced that a court-agreed consent decree settled the lawsuit and established guidelines for the Knights to follow.
The decree prohibits the group from wearing paramilitary or tactical gear. It also bars them from carrying assault rifles, bats, flame throwers, knives or shields. Knights are still allowed to carry approved firearms with permits and cover their faces.
"The city's primary goal is keeping our residents safe while this rally occurs," Doseck stated at a news conference. "The agreement does not mean that we accept their hateful views or that their presence is supported by our leadership, our community or our residents."
The Knights responded in an email later that day that they have never worn tactical gear, used flamethrowers and never acted or dressed in paramilitary fashion.
Additionally, the email states that the only weapons the group will carry are side arms. The group says that they have a constitutional right to carry sidearms and they can wear masks in Ohio as long as a crime is not being committed.
Only members of the Knights will be allowed on the rally site, and Dayton police will control their entrance and exit from it. Police may shut down the rally immediately if the group fails to comply with above terms according to Doseck.
The local chapter of the NAACP will be holding a block party at the same time, followed by a ceremonial "cleaning" of the square the following day.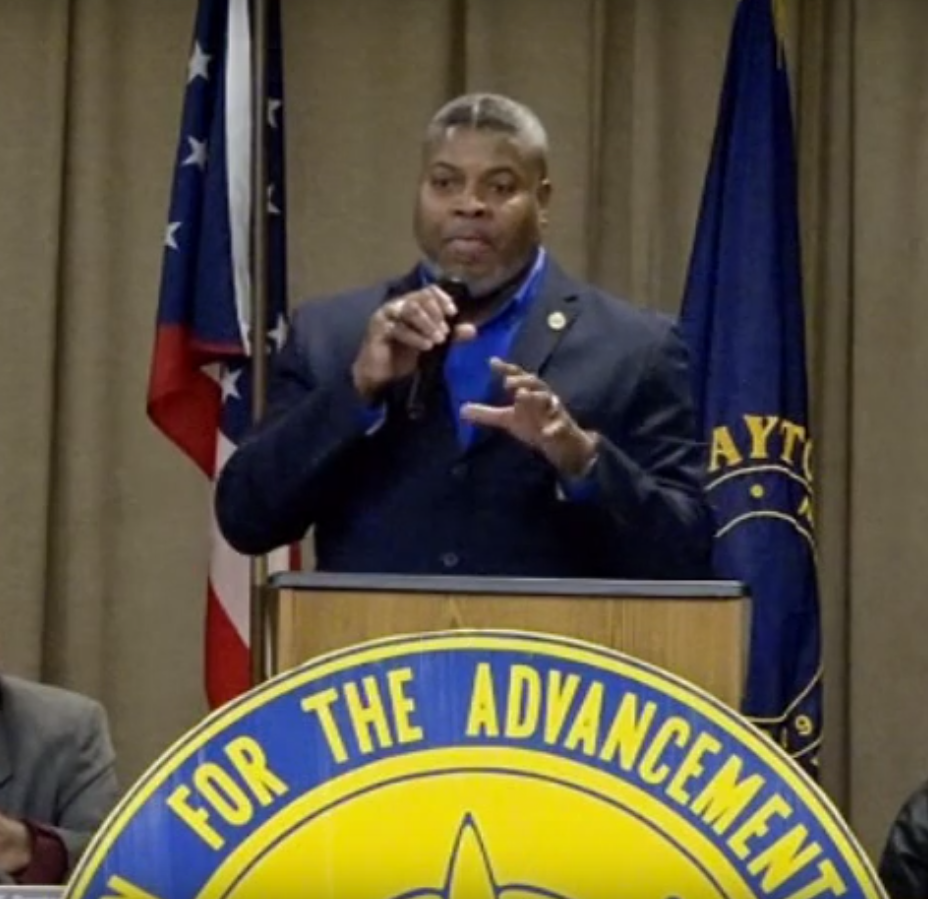 How is the Community Preparing for the Rally?
As part of the preparation for the event, the Toledo Police Department have been called in to help keep the peace during the rally. This was approved by the Toledo city council unanimously.
"Clearly the citizens of Dayton do not welcome the Ku Klux Klan, but the Klan and every American has a right to assemble and engage in free speech, so even though they aren't welcome, they can't be prevented from being there," Toledo Mayor Wade Kapszukiewicz explained to WTOL 11.
Dayton residents seem divided in their approach to counter the rally. Several members wish to directly protest the Knights, while others prefer to ignore the protest. The federal department's recommendation is to ignore the group.
"Stay away," Daedra A. Von Mike McGhee, conciliation specialist of the Justice Department said at a late-April community meeting. "But obviously if you choose to go, I still would not engage."
She continues:
"Because nothing good comes from that… There's no way to engage peacefully or intellectually or any other way that would be positive for the community. What you would be doing is actually feeding into what they want."
Showing Up for Racial Justice Greater Dayton, (SURJ) a national community organization and education group, are providing de-escalation training on May 15 and event marshal training on May 18 for those planning to participate in counter demonstrations at the rally.
The training will focus on empowering people to make the right choice in a crisis by not allowing themselves to be provoked into making a bad decision, and using the buddy system.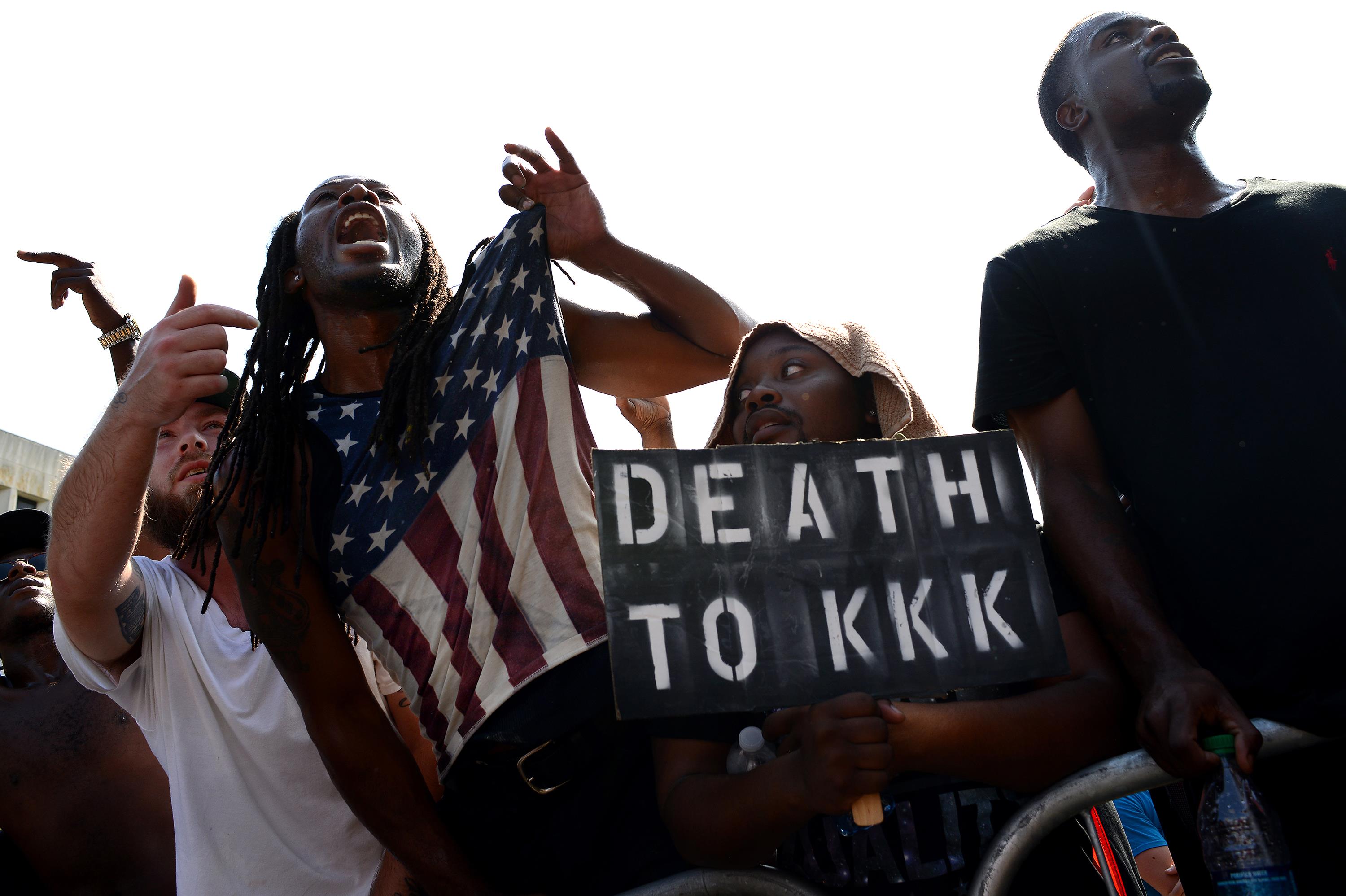 Ri Molnar, a local SURJ leader spoke on how a counter protestor's loud opposition to the Knights should not be confused with escalation:
"I don't think that there is any problem with someone being impassioned in their response to a domestic terrorist organization that has an historical legacy of lynching black men," Molnar said. "We just want to make sure people have the resources they need to navigate that in a way that will end up the way that they want it to. And that is to be able to make the choices you want to make in the moment."
The event marshal training will teach protestors their rights and how to "anticipate escalation from the police and strategize how to respond to that," according to Molnar.
Jared Grandy, Dayton's Community-Police Relations coordinator has also been preparing citizens interested in engaging in counter protests at community meetings.
He stresses a desire to help citizens exercise their right to protest and assemble, while keeping them safe and avoiding any unnecessary incidents that could potentially make waves in the national news.
"We want people to remain safe and law-abiding," Grandy stated. "If people decide to go downtown and participate in any way with the rally, we want to make sure that they are not the ones getting arrested when they are not the ones who are spewing the message of hate."
He will lead training that will show citizens how to implement crowd control measures, which include to be watchful and make a contingency plan in the event that things go awry.
"While thousands might behave respectfully, the greatest worry might be a single agitator," Molnar said."Look at Charlottesville… there was loss of life. There are people who are living with disabilities from injuries."
Molnar isn't taking the risks associated with counter protesting lightly.
She continues:
"That was just a lone agent who was inspired and encouraged by hate speech to go out and attempt mass murder. So we are aware of the risks as we are going in to protest."
Henry Wolski
Executive Editor