On Sept. 11, 2001, millions of people across the country would wake up like a normal day. Clear skies. Sunshine. The typical morning radio broadcasts. Many people would be on their way to work or school, perhaps staying at home, beginning their days like normal.
"It was a normal day until it wasn't," said David Bodary, chair of the Communication Department said.
The North Tower would be the first tower to be hit. The South Tower would follow, then the Pentagon, and Flight 93 would crash in a field in Shanksville, Pennsylvania. What happened on Sept. 11, 2001, would change the United States of America, and the world, forever.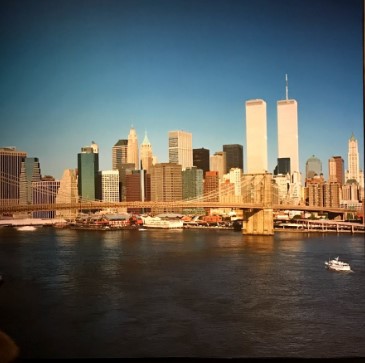 Everyone that was around during 9/11 has a story. Though I was only 8 months old, the event still has an impact on me. During my senior year of high school, I was fortunate to take a trip to the National 9/11 Memorial and Museum in New York City and also the National Flight 93 memorial in Shanksville, Pennsylvania. Since I do not remember 9/11, I got to see in person how that event would change history, and it was one of the most powerful experiences I would have in my entire life. Both of those places provided an experience for me, one where I felt like I was walking through it, seeing what happened and what people in New York and Shanksville experienced. It was something that I will never, ever forget.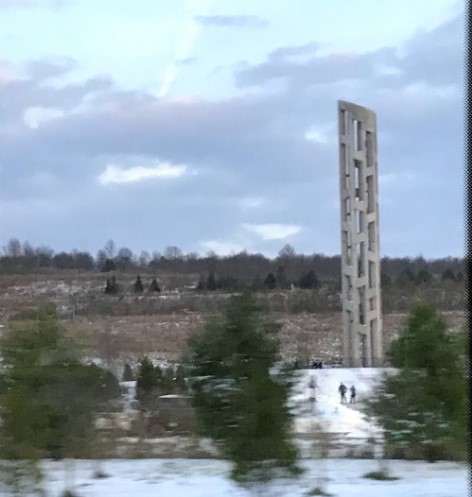 "I was teaching music in a public school," said Nancy Perrin, adjunct professor of music at Sinclair. "Our school secretary opened the classroom door to drop off some daily paperwork, and she said something about a disaster in New York City. So, I turned on the TV in my classroom and watched in horror as the replay of planes hitting the Twin Towers was shown."
"Ironically, I was working at Fox45/NBC 22 news station," said Kelly Smith, Associate Professor of Communication here at Sinclair. "One of the sales representatives, Don, came into the office and told us what happened. One tower hit. We had a television in our area, which was then turned on, and we were glued to it as the tragic details unfolded of the second tower hit. That's when he (or someone else) mentioned the idea of it being on purpose and a terrorist attack."
"On 9/11, I was actually at Sinclair Community College working in the Media Services Department in the library," said Jessica Graue, Clarion Advisor. "I was also supposed to go out of town with the Sinclair volleyball team to a tournament in Indiana that week. It was canceled. I was with my media services family all day at work. It was quiet when we were usually a boisterous bunch. It was such an odd and eerie feeling. We were all actually waiting for something else to happen somewhere. Just wild."
"I was in second grade," said Jeri Hensley, first-year journalism major at Sinclair. "We took a moment of silence, but for us younger kids, we didn't know what was happening."
"I was teaching as an adjunct professor at Suffolk County Community College on Long Island, New York (about an hour and a half drive from Manhattan)," said John Parcell, music professor at Sinclair. "A student aid from the department burst into my room in the middle of my music theory class session. He said that New York City had been attacked and that we needed to evacuate the building. I dismissed the class, raced home, put on the news, and called my friends and family to make sure everyone was ok."
9/11 would be an event where, similar to the COVID pandemic, would be impactful days after. Flights would still be grounded, but people would be helping others, whether it would be through giving blood, being more patriotic, and many other ways.
"I was actually at this thing our school put on called 'Challenge Day' where we learn to empathize with our classmates," said Richard Foltz, second-year English major at Sinclair. "We were split into these groups, crying and sharing these intensely emotional moments in our lives and then one of the teachers stood up and announced it. It was a really weird moment. I spent the rest of the weekend watching news footage."
"It's events like these where moments of time stood still," said Bodary. "The world isn't going to be fully the same."
Jackie Kasner
Reporter