On Oct. 1, Nintendo released a special game to celebrate the 35th anniversary of video game history's most famous plumber in the form of a battle royal based on the title that started it all.
Super Mario Bros. 35 is a battle royal where you fight 34 other players as they make their way through the original Super Mario Bros. game from the Nintendo Entertainment System (NES). It was developed by Arika (the same studio behind Tetris 99) and is free to play with a Nintendo Switch Online subscription, with the caveat that the game is only playable until March 31, 2021.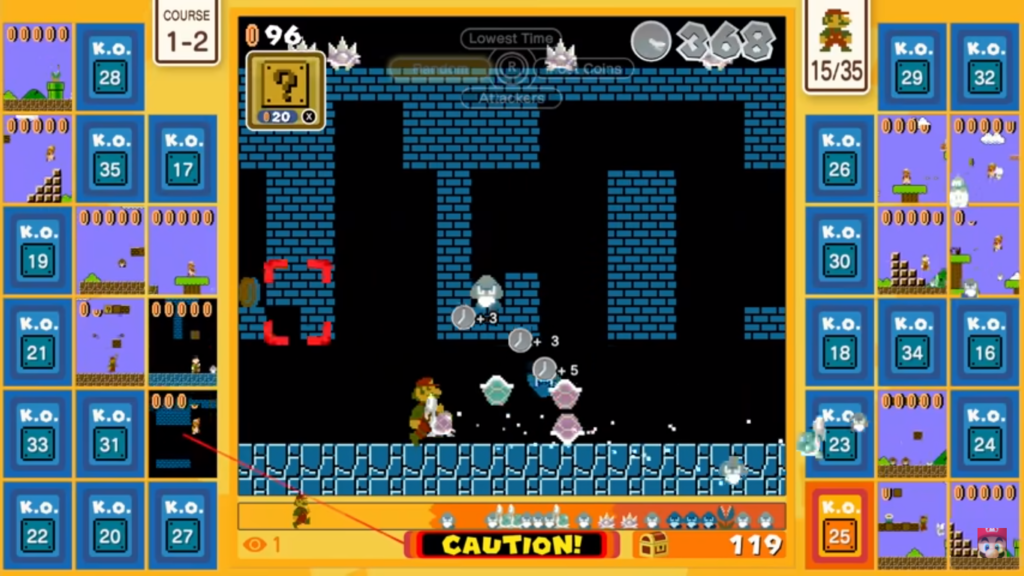 Everyone starts on World 1-1. Players must make it through levels before time runs out. Coins are earned by finding them in the level. Coins may also be gifted if you eliminate a player from the game. This is done by sending each enemy you defeat to other players' games as ghosts. Killing enemies also yields a time bonus.
Much like Tetris 99, there is a strategy regarding where you send defeated foes. At random, they can be sent to other players with the lowest time, the highest amount of coins or the ones who are attacking you.
Coins are used to buy a random item. Sometimes, it's a fire flower, an invincibility star or a POW block that gets rid of every foe on screen. This is a nice feature; however, it breaks the game from time to time, turning it into a war of attrition.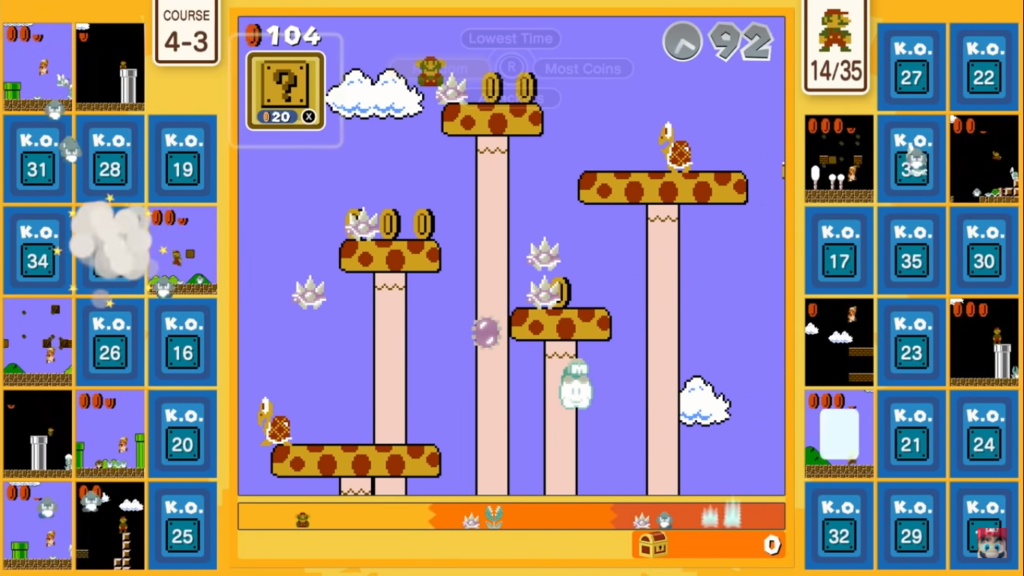 That leads to the biggest problem with Super Mario Bros. 35: It can drag on and on forever. There are a couple dozen levels to play around in and unlock based on the NES classic, but more often than not, you'll start on World 1-1 almost every time because new players are only allowed to start there or people don't know that they can choose a different stage.
I put the blame on Arika for not having any form of tutorial before starting the game. Players are just lumped into the main menu with no idea of how the mechanics work. While the approach of trial and error works for some, others would like to know how the game is played before jumping in and getting frustrated.
This does result in a repetitive gameplay loop that can get boring after a while, often leading me to die from a loss of focus or simply killing my character just to get out of the game. The original Super Mario Bros. is still a lot of fun, but I can only take World 1-1 so many times in a row.
However, it is a free experience that I can't complain too much about. It is worth a couple of playthroughs. It's also super easy to get in and out of matchups, so it remains one of my go-to games whenever I have a half-hour or an hour to play something, and I'll be sad to see it go come the end of March.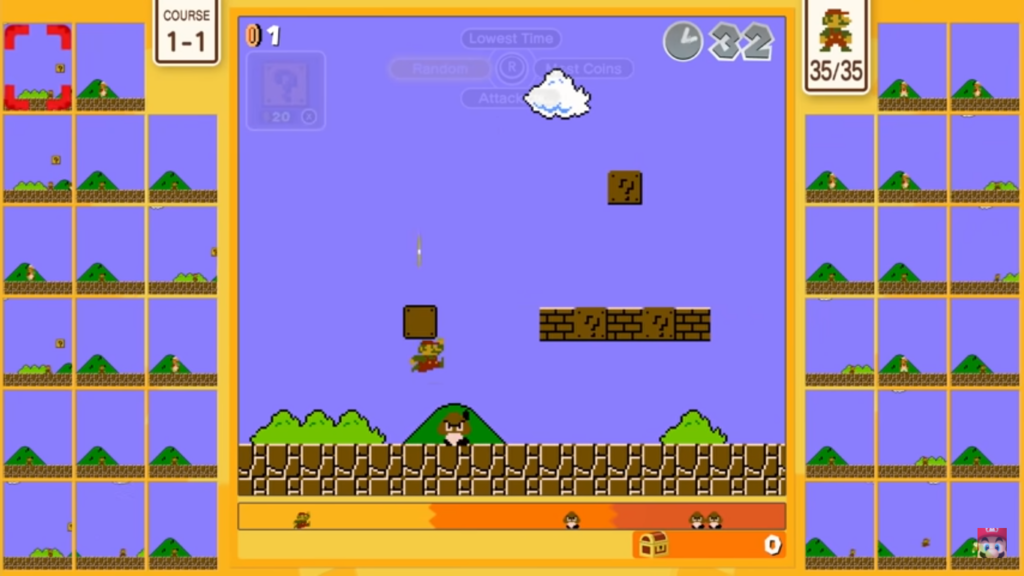 I question the decision to make it available for a limited time. After March 31, will the game re-release at a cost? Will they add microtransactions? Will this concept be turned into a much larger game if it's deemed a success? Or, will it just be put in the Nintendo vault forever and become an obscure trivia question? The company is doing the same thing with Super Mario 3D All-Stars and I don't understand it.
Between the emergence of Call of Duty Warzone, Fall Guys: Ultimate Knockout and now Super Mario Bros. 35, 2020 has been a good year for the Battle Royal genre with some interesting new twists thrown into the formula.
I highly recommend giving this a shot if you already have a Nintendo Switch Online membership, as it's a mega mushroom of a good time.
Henry Wolski
Staff Writer