Unus Annus is an experimental YouTube channel centered around the meaning of digital content and the concept of digital death. It currently has over 4 million subscribers. The channel is the brainchild of two incredibly notable YouTubers: Mark "Markiplier" Edward Fischbach and Ethan "CrankGamePlays" Nestor-Darling.
The purpose of the channel is that it only exists for one year, uploading a video each day. Beginning on Nov. 15 2019, "Unus Annus" will die on Nov. 15, 2020. Yet, this isn't a regular channel ending. Rather the entire channel will be permanently deleted. No videos will remain, making their creation from a YouTube-business standpoint practically worthless.

However, this isn't about business. It's amplified by the fact that Fischbach and Nestor-Darling have gone as far, in the age of the internet where everything is permanent, as to ask fans to respect the experiment and not reupload or archive any videos. 

If Fischbach and Nestor-Darling are taking a financial loss on the potential ad revenue of year's worth of videos post-deletion, one might ask if this crazy experiment is even worth it? I am here to argue it is.

The creativity from this channel has been spectacular. No idea is too insane or taboo. From their first video, "Unus Annus" presents an incredibly serious tone, one that rocketed to the top of YouTube's trending. Now, the video has 9.4 million views.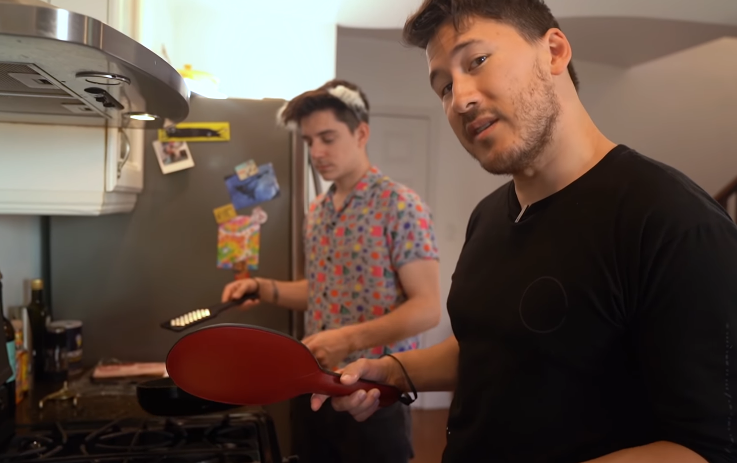 The second video, "Cooking With Sex Toys," also earned the number one trending spot the next day. Then, it was incredibly clear that this channel could be anything and everything. That flexibility is part of the channel's charm, within videos the switch can happen – one moment, Fischbach and Nestor-Darling are eating the world's hottest chip. The next, the two candidly discuss their own deaths.

The idea that a mundane video could suddenly become profound is jaw dropping. The variety of content is genuinely entertaining. Alongside the fear of missing out since all videos will be gone forever, it all helps fuel the addictive quality of the channel. 
Nestor-Darling and Fischbach have been friends and creative partners since 2014. They met at a gaming convention, and the young, star struck Nestor-Darling did a backflip, attempting to impress Fischbach.

Fischbach is a YouTube pioneer, having been on the platform professionally since 2012. With his Slenderman let's play series granting him early success and then his Five Nights At Freddy's series not only launching the game into the public eye itself but also making Fischbach even more famous as well. Not a stranger to ambitious projects before, it's quiet fitting that the duo created this.

Even though no experiment to this scale has ever been attempted on the platform. The origin story of "Unus Annus" is quite simple however, when talking about the project both insist that it's just a crazy idea they had and wanted to try.
The theme of death is celebrated through the channel, encouraging viewers to enjoy their lives as it is the only one they have. The Latin "Memento Mori" (remember death) is a popular slogan of the channel. The duo often play into the cryptic spooky side of the channel, even going as far as to have their solid suit characters Unus for Nestor-Darling and Annus for Fischbach.

In fact there is an entire underlying mystery, a hidden overarching narrative. It has inspired an entirely fan operated Discord server "Unus Annus Lore Hunters" of 7,745 members to attempt to solve it. I'm personally involved in the server as I love cryptic messages and decoding.
To me, and millions of other fans this shared experience of this outright ridiculous experiment has been worth it.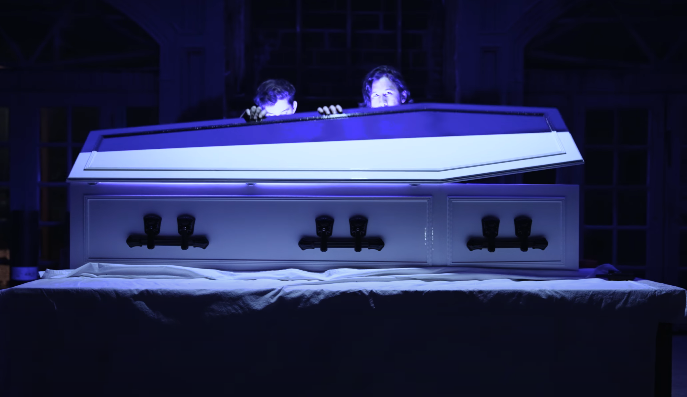 LeAnne McPherson
Multimedia Director & Reporter