It's almost impossible to log on to the internet without seeing someone talk about their island in Animal Crossing: New Horizons. The game dropped March 20 which means it dropped right as the quarantine was beginning to take hold of the US and several other countries.
In a time when almost everyone has a switch, the game became popular amongst those stuck indoors. But why is this game – and others like it, such as The Sims franchise – so popular right now?
A common therapeutic coping mechanism for those suffering from mental illnesses like anxiety and depression is to set small goals to accomplish daily in order to avoid getting overwhelmed but feel a sense of accomplishment. Animal Crossing is a game perfectly geared for this.
The player starts out on an island that doesn't have much on it. They're then given a tent by Tom Nook, a character that seasoned fans of the series are familiar with, but those who aren't will quickly become familiar with.

Players then begin building in addition to completing little tasks, like setting up the locations for their animal residents and acquiring a new house. Of course, that house doesn't come for free – it comes with a loan, just like a real one. Thankfully, this loan is much easier to pay off than a real house loan and you won't get evicted for not paying immediately.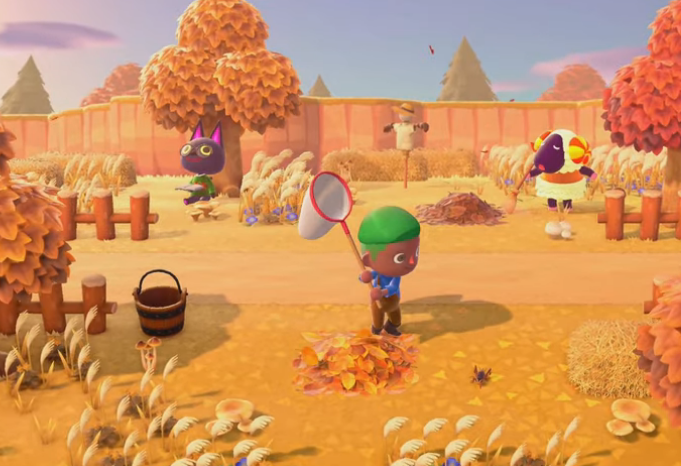 Essentially, players have an infinite amount of time to pay off the loan, the only caveat being the longer it takes, the longer you wait to get more things like terrain tools or a bigger house with more rooms.

The game also promotes free play at your own pace. If you need a break from life, you can pick up the game and just fish or plant flowers for as long as you want. There are events and birthdays in-game and your residents will talk to you, which psychologists have said counts as social interaction.
Another reason this game is so popular is that for a mere $3, you can sign up for the online service Nintendo offers and literally connect to anyone in the world as long as you have either their friend code if not its one-time 'dodo code' that the game gives you daily.
Needless to say, while humanity is stuck in a social distancing nightmare where people can't easily communicate or connect to those we love, Animal Crossing provides an easier way to do so.

The game's communication and island visiting feature has become quite popular. Groups of people are even hosting graduations and weddings on the game since it's hard to do in real life right now.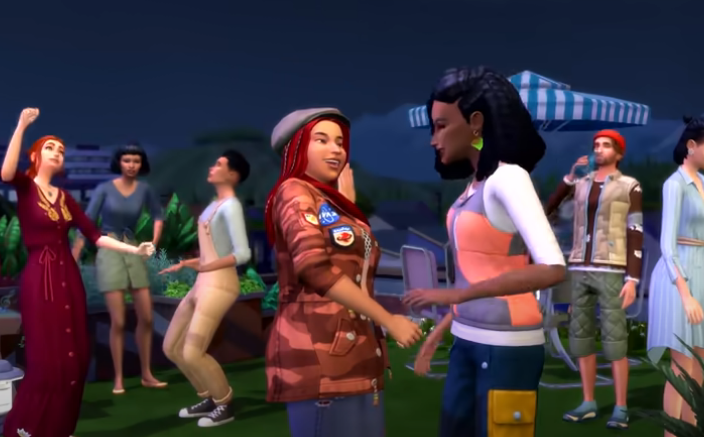 Similarly, The Sims has also been a source of comfort during this pandemic. The Sims allows players to craft their own digital world and create the citizens of it, controlling their lives down to the most basic functions. While the game does come with pre-generated worlds and characters, the player can modify those and remove whatever they'd like, essentially making the atmosphere their own.
The game also allows for modifications, allowing players to make the game run however they please. They can add things such as cosmetics and furniture, and with the wide array of expansion packs with more on the way, the game feels very akin to something you'd see in real life. The game is also available on a wide range of platforms and is often on sale, which means it's accessible to a wide player base.
In a time when life feels out of control, the game offers total control. It's cathartic to have some control, even if it's just a fictional character in a game.
Both games, as well as a variety of other games like these two, are available now to play.
Take some time for yourself during this quarantine and enjoy virtual life.
Jeri Hensley
Reporter