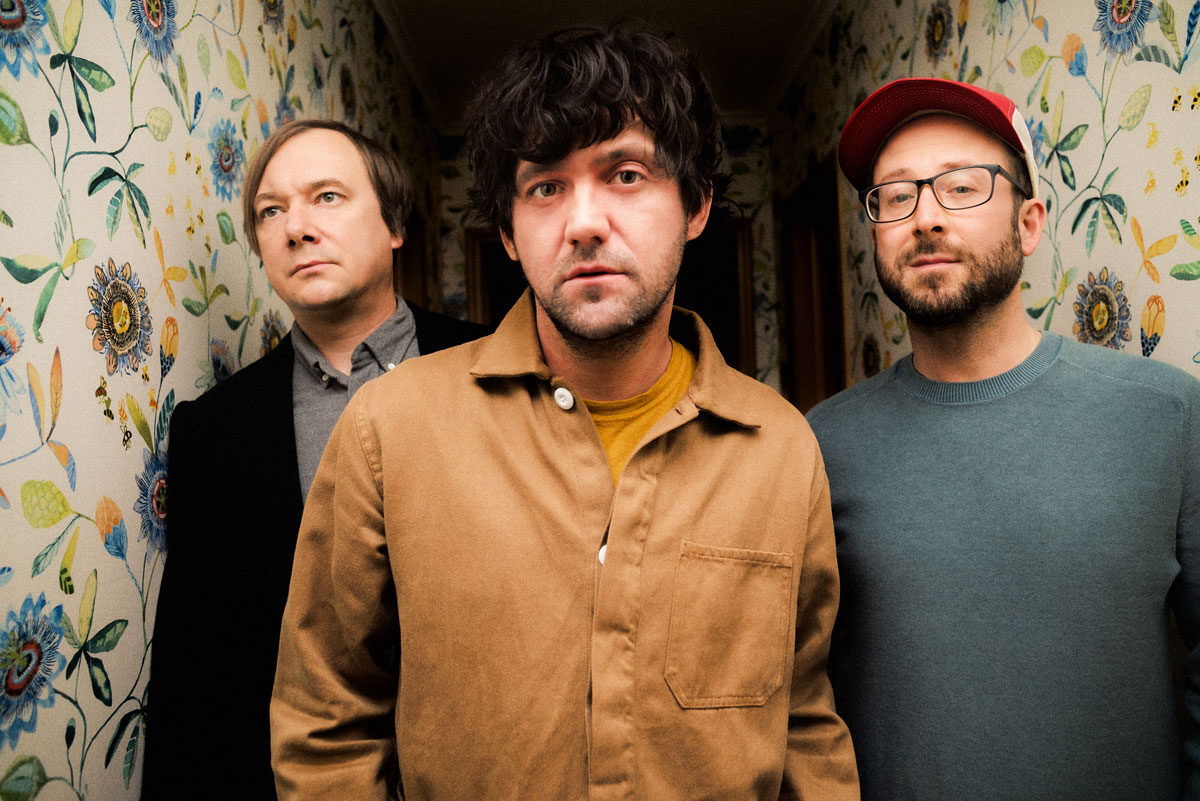 Indie-folk pioneer of the early aughts, Conor Oberst, released a new song on Tuesday, March 24 with the "band" that made him famous. The song, "Persona Non Grata" is the first song on an album to be released later this year by the band, the first released under the band's name for nine years.
Obert's band, originally formed in 1995 as a bedroom project, recording songs on his dad's 8-track machine, but throughout the early 2000s grew in popularity, culminating in 2005 with the release of two albums, "A Digital Ash in a Digital Urn" and "I'm Wide Awake, It's Morning."
It was at about this time that the Bob Dylan comparisons started, what with Obert's non-traditional singing voice and the masterful ability to craft lyrics, the prose of which could match the great literary authors of each their own time.
The "band" was originally started singer-songwriter Conor Oberst but eventually included producer and multi-instrumentalist Mike Mogis and multi-instrumentalist Nate Walcott, as well as a constantly changing roster of fellow musicians, including the likes of Jim James from My Morning Jacket, Rilo Kiley drummer Jason Boesel, Yeah Yeah Yeahs guitarist Nick Zinner, M. Ward of She & Him and his solo work, Gillian Welch, David Rawlings, Janet Weiss of Sleater-Kinney and alt. country pioneer and former Gram Parsons collaborator Emmylou Harris, who is a member of the Country Music Hall of Fame.
Bright Eyes from its outset combined traditional folk and country with an off-kilter, Cure-inspired blend of emotive vocals and unpolished aesthetic.
Oberst credits fellow Omaha, Nebraska singer-songwriter Simon Joyner as among his biggest influences, as well as former alt. country singer Townes Van Zandt, Leonard Cohen, Bob Dylan, Daniel Johnston, The Cure and John Prine.
Related Articles:
– Remembering Daniel Johnston, Unlikely Cult Rock Star
–Frightened Rabbit: The Importance of Emotional Honesty
–Guided by Voices to Release New Album in October
Since the band's hiatus in 2011, Oberst has been releasing songs under his own name as well as with a collection of musicians who worked his debut "solo" album with, later dubbed "The Mystic Valley Band," so named because they recorded the album in Tepoztlán, Morelos, Mexico.
The band featured former Bright Eyes collaborators Nate Walcott and Jason Boesel, as well as singer-songwriters Nik Frietas and Taylor Hollingsworth, and bass player Macey Taylor, the brother of former Bright Eyes contributor Maria Taylor.
The Mystic Valley Band's second album, "Outer South" featured songs written by Oberst, as well as several of the other band members.
Also released in 2009, Oberst formed a sort of "supergroup" dubbed "Monsters of Folk" with fellow former Bright Eyes band member Mike Mogis, My Morning Jacket frontman Jim James and solo artist M. Ward, all of whom contributed to prior Bright Eyes albums.
Since then Obert's founded a record label in Team Love Records, championing small acts much like his former record label Saddle Creek Records did for the bands growing into national acts in and around Oberst's hometown of Omaha, Nebraska.
Saddle Creek itself was formed in 1993 by Oberst's brother Justin and Bright Eye contributor, Mike Mogis.
Obert's label, Team Love features some of his heroes, including Simon Joyner and David Dondero. Likewise, he often mentions his love and affection for other bands, including some on his label like the Felice Brothers.
It's that open affection for the fellow artists he loves that lead to 2019's collaboration with up and coming singer-songwriter Phoebe Bridgers.
"It's nice to know you are out there singing this stuff," he told the 24-year-old Los Angelean after she sent an early version of her debut, 2017's "Stranger in the Alps." "I think lots of people will find good comfort in your songs. They are soothing and empathetic, which I know I need more of in my life."
Oberst appears on one of Bridgers' songs on the aforementioned debut and that blossomed into 2019's band/album "Better Oblivion Community Center."
"We didn't even talk about it," Bridgers in an interview with GQ about the formation of the band. "We just started writing it. We didn't talk about having a band or anything. I have this other joke because I've seen this happen with [Conor] a bunch, where you want to collab with everyone. He'll start a bunch of fake bands all the time, so I had no idea our band was real until, like, five songs in."
"Persona Non Grata's" release was accompanied by a statement, signed: Conor, Mike and Nate. In it, the band cited "strange days" and "isolation" as a reason for releasing the song to the world. They also confirmed that the album would release this year no matter what and that touring plans that they had would be reassessed.
"Strange days indeed," wrote the band on their website. "Just wanted to send our love and solidarity to everyone out there feeling alone, frightened and isolated. You are not alone. We are all in this together."
They went on to add, "We hope this finds you and your loved ones healthy and safe. Thinking of you fondly."
Richard Foltz
Executive Editor