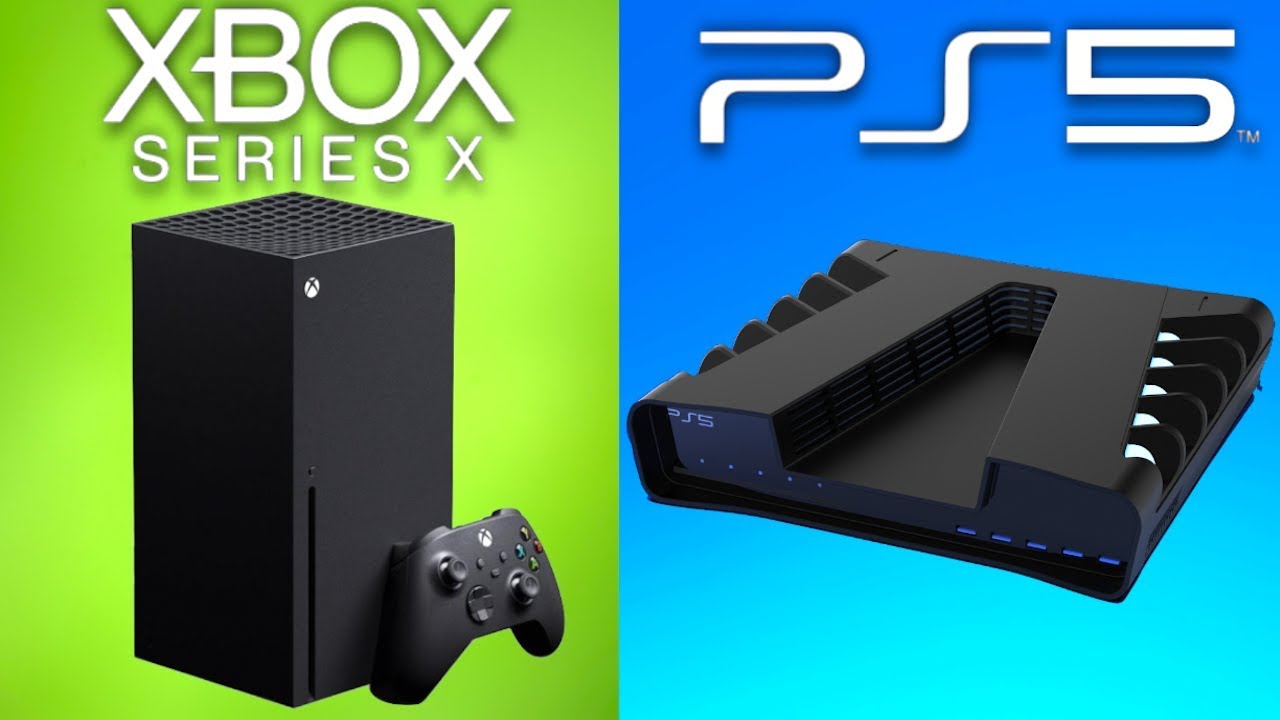 Both Sony and Microsoft have announced their next generation of consoles, and fans are widely excited on both sides. First up is Microsoft, who teased their Project Xbox Scarlett announcement at E3 2019. It was revealed at the Game Awards officially later that same year as the Xbox Series X. Microsoft has followed a pretty straightforward naming scheme up to this point and had yet to incorporate the word series into a console. Previous consoles include the Xbox, Xbox 360, Xbox One, Xbox One S and Xbox One X. 
Another departure from Microsoft's iconic Xbox style lies in the design of Series X. Previous models stuck to a box shape, similar to a DVD player that you might find in most stores. The Series X takes a step forward and is the first vertically-designed console. In the past, it was considered bad to stand your Xbox up as it caused the discs (provided you had a disc-using console) to slip from the reader and go off balance which could cause scratches or disc errors. Series X departs from that with its new tower-like appearance, implying that the way discs are utilized may be entirely different. What is known, however, is that the Series X is set to be a powerhouse unlike we've seen from Microsoft before. 
More information was set to be announced at E3 2020, but due to the recent outbreak, it has been canceled. However, Microsoft is still slated to hold a digital conference akin to E3 and reveal the details then. As of now, some information, like the specs of the system are known.
The release date is currently unknown. Microsoft had issued a statement implying the console would drop around Thanksgiving 2020 but quickly retracted it. It is possible that the release date could be near or at the same time as the PS5 release, leaving the two consoles to duke it out for the title of 'best holiday gift 2020.'

In terms of known information, techradar.com breaks it down with a few key facts. We know that Halo Infinite, set to release 2020, and Hellblade 2 will be the first releases for the console itself, but all console games prior will be backwards compatible. It seems this will be the case upon release. No VR yet, but that will be something coming in the future. The price also hasn't been told yet, but Xbox boss Phil Spencer said we won't be disappointed. It's possible that we'll see the Series X for slightly less than normal. Lastly, it's unknown if the Coronavirus will have an impact on the release date, but at this time it doesn't seem to be the case. 
Microsoft intends for the Series X to run at 60 FPS (frames per second) at 4K, meaning the games would be able to be bigger and better than ever. It will feature Variable Shading Rate, meaning that characters in games will not only look better, but that games will be more stable as well.
A new feature that is drawing in fans is the use of an SSD. This will give the Series X a 'quick resume' feature, allowing users to switch between games without having to wait for loading screens. All consoles in the past have required you to close one game or application in order to open another. The Series X will make it so you can have multiple games open at once, allowing you to jump into a game with your friends without having to wait for a save point in a single-player game. It seems the ports will also remain the same, allowing you to connect the Series to whatever device you use as a screen currently, be that a television or a computer monitor. 
Sony has yet to reveal the look of its next console, but with what is known of their history it's possible they'll stick to the similar shape they've always done or they may go the route of Microsoft and do something entirely new. We've been given a release window, a logo, a name and a few key specs. The console will release Holiday 2020, which means between October and December of this year. It is the next generation console and will replace the PS4 and the PS Slim. 
Only a few titles will be available at release, but Ghost of Tsushima is said to be one of the first up, being one of Sony's biggest franchises. Unlike Series X, the new PS5 will have VR on release and will be compatible with all current gen VR headgear. It's also rumored, according to techradar.com that there is talk of a PSVR2. 
The PS5 will be backwards compatible with almost all PS4 games, however other consoles remain to be seen. Lastly, the coronavirus will not delay the release of the PS5. A price has not been set yet and may not be known until further toward the launch. In terms of storage space, the Series X ranks higher as it will have more space, however, as is the case with PlayStation, that space will be more effectively utilized than in previous generations. 
Sony will allow for off the shelf NVMe's to be used in the PS5, but warn that the technology isn't quite on the same level and may cause a few issues. The games will, however, work just fine if saved or installed onto an HHD. The PS5 utilizes the Tempest 3D Audio system, meaning that the audio in games will be better and clearer than ever before.
Jeri Hensley
Reporter