The Ohio Renaissance Festival is celebrating its 30th anniversary in 2019. The festival allows guests to go back in time to the 16th century and enjoy eating enormous turkey legs, cold beer, the fashion of the time and jousting events without the gore.
The renaissance festival begins at the end of August and is open every weekend from 10:30 a.m. – 6 p.m. for two months until Oct. 27. Tickets for ages 13+ at the gate are $23, children 5-12 tickets are $9.50, and anyone under the age of four can enter for free.
The Ohio Renaissance Festival is 30 acres wide and located at 10542 OH-73, Waynesville, OH 45068.
There are many shops to stop at and find perfect souvenirs from the 16th century within the 30-acre village. You'll be able to find handcrafted clothing, jewelry, pottery, home decor and even weaponry. Throughout the festival you can see the artisans make homemade candles, glass blowing, weaving and blacksmithing.
The renaissance festival also has many special event weekends. This upcoming weekend, Sept. 7-8, is "Time Travelers Weekend," where all adult tickets are at a discounted price of $15.72. Sept. 21-22 is "Fantasy Weekend" where the 16th-century village turns into a magical wonderland. Throughout this weekend fairies and other woodland creatures come to enchant the village.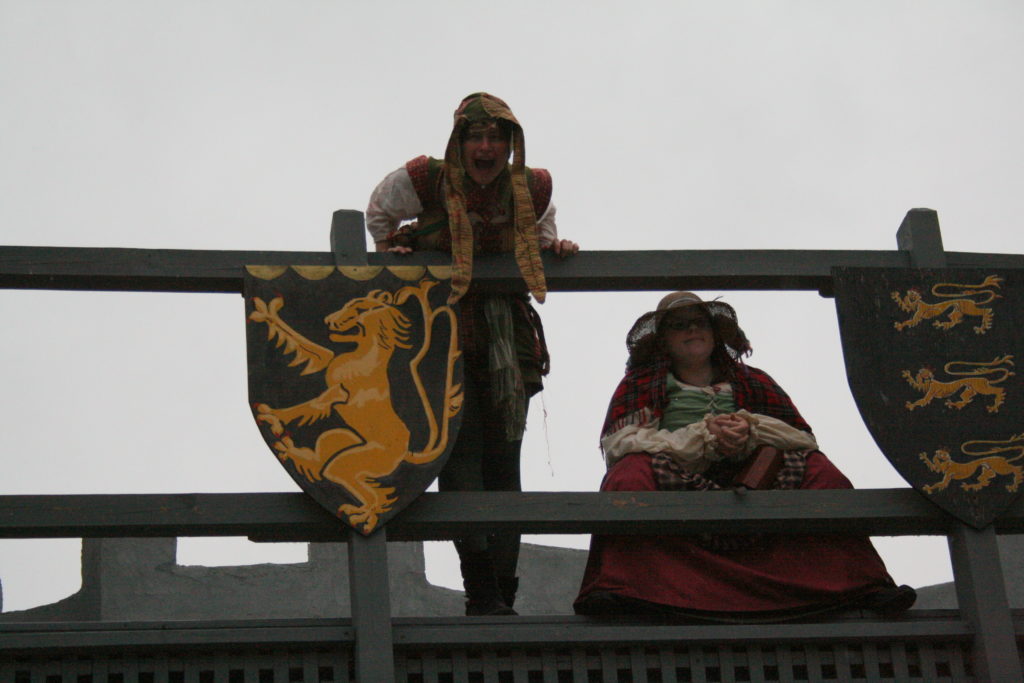 The last event weekend of the Ohio Renaissance Festival is Oct. 26-27 and is called "Tricks or Treats," where anyone under the age of 12 can get in for free. Kids can enjoy trick or treating around the village, and pumpkin decorating. As well, everybody can participate for a chance of winning the costume contest.
Throughout the Ohio Renaissance Festival, there are several entertainment options available. They have jousting and sword fight shows three times a day. The festival also offers many comedy shows where the performers pick on the observers and interact with the audience.
The festival has a host of food options, including gluten-free and vegetarian options. They have authentic Middle Eastern cuisine, gourmet burgers, Irish meals and multiple southern cooked meals. In addition, the festivities include many pubs with a select amount of bottles, drafts and handmade cocktails.
The Ohio Renaissance Festival is a local institution as well as a fascinating and interactiveand an interesting way to explore history during the reign of Queen Elizabeth, Sir Walter Raleigh, Sir Francis Drake, Sir John Hawkins and John Dee.
Nikki Neumann
Reporter