27-year old Marshae Jones, a Birmingham, Ala. woman, was charged with manslaughter after she was shot in an altercation that led to the death of her five months old unborn child. However, the shooter, 23-year old Ebony Jemison, was not charged.
"The only true victim in this was the unborn baby," said Lt. Danny Reid of the Pleasant Grove Police Department, according to a report on AL.com. "It was the mother of the child who initiated and continued the fight which resulted in the death of her own unborn baby."
Reid went on to say:
"When a five-month pregnant woman initiates a fight and attacks another person, I believe some responsibility lies with her as to any injury to her unborn child. That child is dependent on its mother to try to keep it from harm, and she shouldn't seek out unnecessary physical altercations."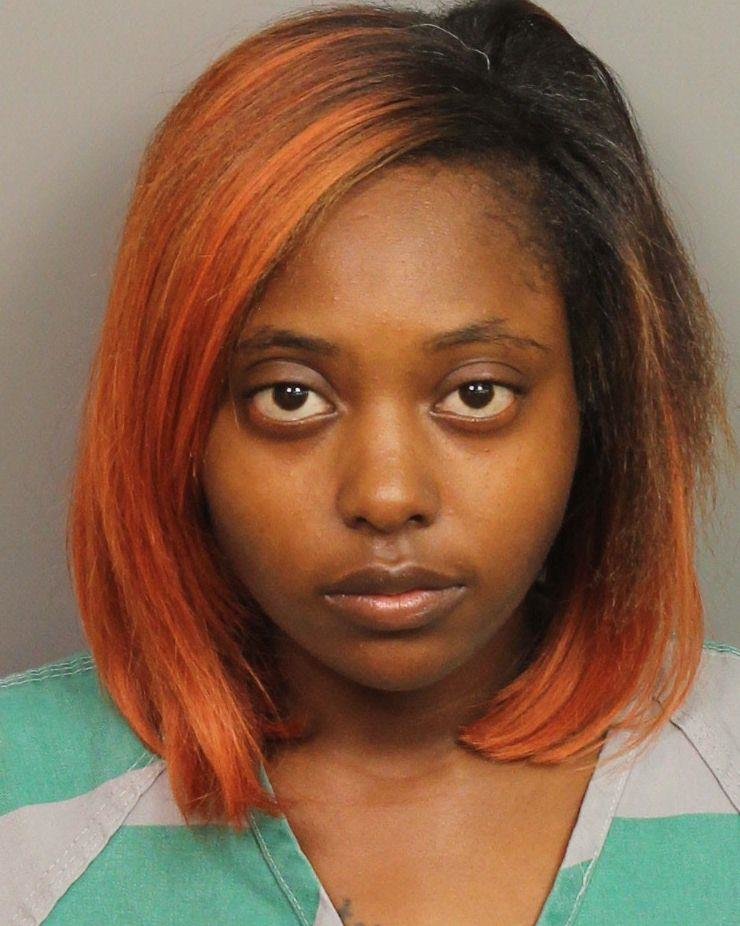 The incident took place outside of a Dollar General in Pleasant Grove, Ala., a suburb of Birmingham, on Dec. 4. The event was spurred, according to Reid, by the defendant and was over a disagreement between the two women regarding the child's father.
On June 26, a grand jury indicted Jones on a $50,000 bail on manslaughter. Jones is being held in the Jefferson County jail. Jemison was originally charged with manslaughter, but a grand jury failed to indict her and the charges were dismissed.
In response to the indictment of Jones, women's advocacy groups spoke up in her defense.
"Losing a pregnancy is not a crime," said The Yellowhammer Fund, an organization that provides funding for abortion access in Alabama. The group also said that they were working to get Jones out of jail and provide her with a lawyer.
"The state of Alabama has proven yet again that the moment a person becomes pregnant their sole responsibility is to produce a live, healthy baby and that it considers any action a pregnant person takes that might impede in that live birth to be a criminal act,'' Executive Director Amanda Reyes said in the statement.
Lynn Paltrow, executive director of National Advocates for Pregnant Women expressed her disdain for the case in a tweet, saying: "Alabama claims its anti-abortion & rights for fertilized eggs laws protect the 'humanity of the unborn child.' The Jones case makes clear that anti-abortion laws are the source of inhumanity to pregnant women."
"This takes us to a new level of inhumanity and illegality towards pregnant women," Paltrow said. "I can't think of any other circumstance where a person who themselves is a victim of a crime is treated as the criminal."
The National Abortion Federation, an association of abortion providers said in a statement: "This is how people — especially women of color — are already being punished & having their pregnancies criminalized."
"This didn't happen in a bubble and it isn't just happening in Alabama," the National Abortion Fund said in a tweet. "This is what happens when anti-abortion politicians & groups successfully pass 'personhood' laws or exploit incidents of extraordinary violence to give fetuses & embryos special protection."
Alabama recently signed a bill one month prior, one of the strictest regarding abortions, as a Republican-controlled Legislature sought to prohibit abortions at every level.
The "Human Life Protection Act" bans all abortions in the state except when "abortion is necessary in order to prevent a serious health risk" according to the bill's text. The bill also categorizes abortion as a Class A felony and carries with it a punishment of up to 99 years in prison.
The bill also carries no exceptions for victims of rape or incest.
"Today, I signed into law the Alabama Human Life Protection Act," Governor Kay Ivey wrote in a statement about the bill. "To the bill's many supporters, this legislation stands as a powerful testament to Alabamians' deeply held belief that every life is precious & that every life is a sacred gift from God."
Richard Foltz
Managing Editor