On Sept. 25, it was announced that the long-running series, "Family Guy" found a new voice actor for the character Cleveland Brown. Replacing Mike Henry would be Arif Zahir, who is better known as Azerrz on Youtube.

Going to Zahir's Youtube page will show you he initially joined on Nov. 30, 2012 only to gain 6.28 million subscribers throughout his duration on the platform. His most popular videos provide a good overview of his content as he does vocal impressions of cartoon characters in which he has them provide commentary to video games such as Call of Duty and Far Cry 4, as well as having them rap popular songs – if not a parody of one. 
It should be noted that his imitation of Cleveland Brown can be seen throughout his channel which makes it all the more astounding that he will now be officially voicing this character on television.

The killing of George Floyd is actually what caused this change to occur. As African-Americans vocalized their anguish and protested throughout the country, various white voice actors apart of the animation industry made the decision to resign from voicing characters of color, as they felt they were participating in an act of racism as well.

Cartoons that featured voice actors stepping down would include, "The Simpsons," "Big Mouth," "Family Guy" and even "Central Park," which is a very new cartoon that had not yet had a long run at the time of the voice actress, Kristen Bell, stepping down from the lead role.
I was interested in this essential ripple-effect. One article after another was coming out and while this wasn't the sort of social justice the black community was striving for, it was still a notable situation all the same.

As an African-American woman who grew up watching channels such as Nickelodeon, Disney Channel, and Cartoon Network in the '90s, I came to notice at an early age that there were not a lot of voice actors who looked like me. Actually, as far as I'm aware, there were only three black voice actors present in my childhood.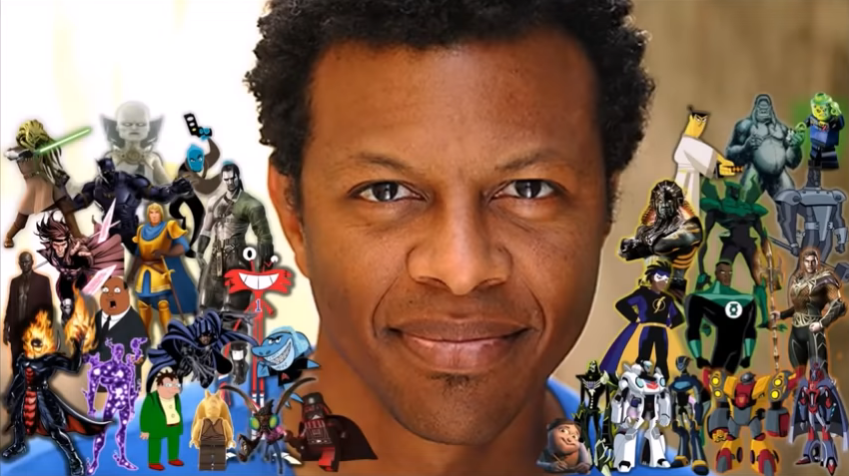 If a black character was on the television screen, they were either voiced by Phil LaMarr or Cree Summer. Kevin Michael Richardson is the third. It should be known that Richardson has the legacy of being the first African-American man to voice the Joker in the "Batman" franchise during the early 2000s, yet LaMarr and Summer are often the African-American voice actors that instantly come to mind when asked about people of color involved in voice acting.
I have found that it's also frustrating in a sense to watch how these various programs find suitable replacements for their characters. Because it shows that black people possessing very specific vocal ranges exist, yet they were not given the opportunity to voice those who look like them.

So needless to say, to read how Zahir would be voicing Cleveland Brown left me feeling excited to a literal shocking degree. It was almost as if I was an avid fan of "Family Guy," a show that I haven't cared about since Middle School. But nonetheless, to see Zahir's face with a bright smile in the article detailing this change, I only felt pure happiness.

Hours later, as Youtube content creators proceeded to celebrate – I noticed that Zahir's accomplishment was being treated as a personal victory for them, as well. Why were they doing this? Because it meant that if Zahir could get into the industry, they have the potential of doing so as well.

The countless days of social distancing have definitely caused me to spend more time using Youtube for reasons beyond listening to music. This, in turn, caused me to realize that there are so many content creators on the website who have gifts that should be regarded for what they are, a talent, and not simply quick, free entertainment for the masses.
However, it is questionable whether Zahir's videos depicting his portrayal of Cleveland Brown will be deleted over time and become a memory of the past. Yet, it is also interesting to wonder if his celebrity status on Youtube will be utilized to gain more viewership for "Family Guy." After all, his video "Cleveland Brown RAPS Modern Rap Songs | 2017" has a total of 140k likes.
All and all, perhaps Zahir becoming a part of the "Family Guy" cast is the start of a new beginning of sorts. Maybe, in the far future lovers of animation will have the ability to have an actual, sizable list of their favorite African American voice actors.
But ultimately, only time will tell. 
Ayzha Middlebrooks
Executive Editor