A theatre is nothing without a manager. Someone who oversees how it functions and ensures that it is the best it can possibly be. Terry Stump, who has held the position of Sinclair Community College's theatre manager from 1995 to 2020, will be retiring on May 29 after 25 years of bringing various theatrical productions throughout Dayton and other surrounding areas.
Comfortably settled in Miamisburg with his wife of 37 years, when asked about his future plans, Stump laughs as he replies: "Absolutely nothing!"
In all actuality, Stump intends to spend his newfound free time with his wife, noting that although the pandemic has brought stress on her, this has ultimately been the most time they have spent together in their marriage.
Stump's desire to do so is understandable as he has been working since 1975 with a variety of occupations. What all them have in common are that they pertain to the theatre, with his roles ranging from being a Production Manager to a Scenic and Lighting Designer.
Born in Piqua, but raised in the Dayton area, Stump acknowledges that his interest in the stage began in high school. There, he credits his choir director as being the person who installed a love for theatre inside of him.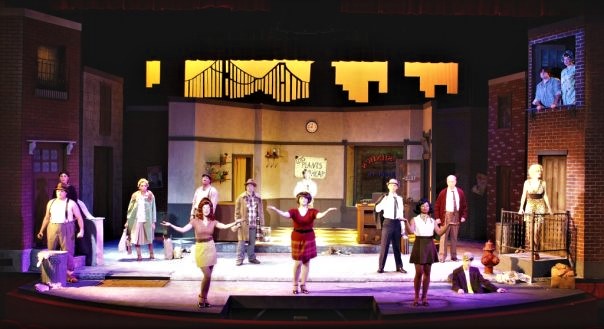 "At that time I was in performance, but she allowed me to do some technical work, too," Stump recalls. "I had more enjoyment doing the technical portion of the shows than performing in them."
When in college, Stump originally pursued a degree in marketing. However, taking a theatre class for general education caused him to fall in love with the atmosphere yet again. In due time, he changed his major to theatrical design and technology.
Prior to working at Sinclair, Stump had done previous freelance work for the college. The former chair of the Theatre and Dance Department, Robert MacClennan, had viewed his work at the La Comedia Dinner Theatre and enjoyed what he saw.
"For the theatre department's tenth anniversary, thirty-seven years ago, he hired me to design Man of La Mancha for them," Stump said.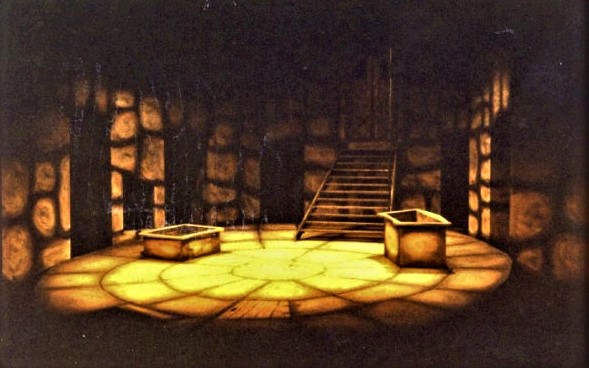 Eventually, Stump became a part of adjunct faculty for the theatre department – teaching stagecraft, lighting and set design. His teaching was also something that MacClennan appreciated.
Thinking back throughout his history of teaching, Stump positively describes the bonds he shared with his students. One of the students from this time is Gina Neurer, who is the current Chair of Sinclair's Music Theater and Dance Department.
"Several years later when the theatre manager position opened, and I was at School for the Creative and Performing Arts, [MacClennan] contacted me and asked me to interview for that position – so I did," Stump said.

During the '90s there were only three people in Sinclair's theatre department in addition to a few members who were adjunct faculty.
"Dr. MacClennan taught the history classes and the general theatre classes," Stump explained, "they had a guest artist [Scott Stoney] and he taught all the performance classes. And I did all the technical work."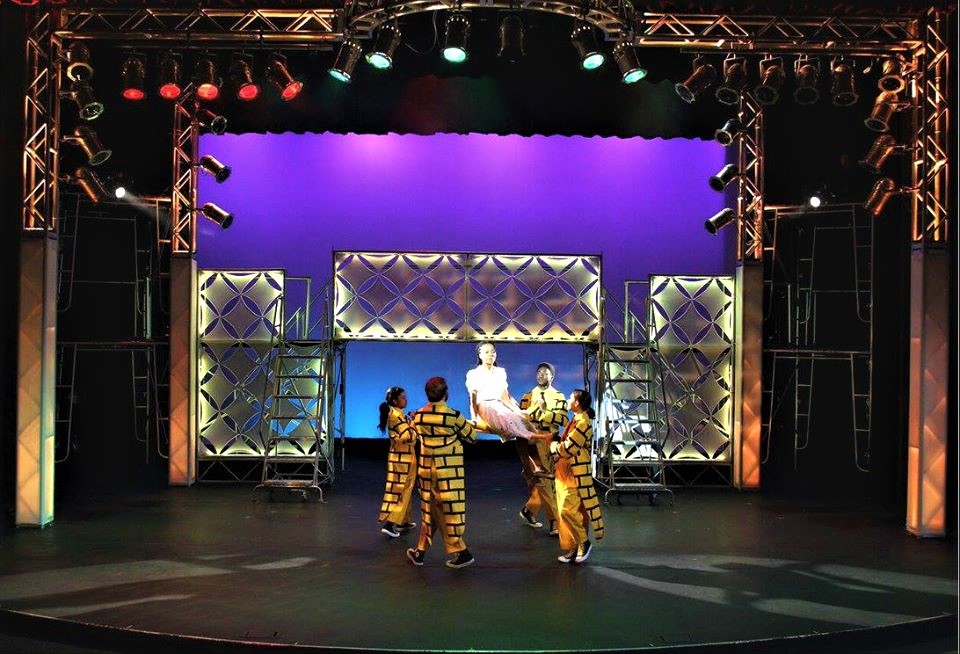 Over the years, the department would steadily grow to have several full-time faculty members. Something that remains, however, is how guest artists are still brought in to direct and do designing in order to provide students more experience with professional artists in the business.

"We are also now accredited through the National Association of Schools of Theatre, which for a two-year college is a phenomenal achievement," Stump said. "Because there are so few that have been given accreditation."
When asked about his favorite productions at Blair Hall Theatre, Stump immediately states that the first is "Man of La Mancha," his first production at Sinclair. The second is "Little Shop of Horrors," but the production he has received the most compliments on for set design and technical direction are "Antigone" and "The Wiz."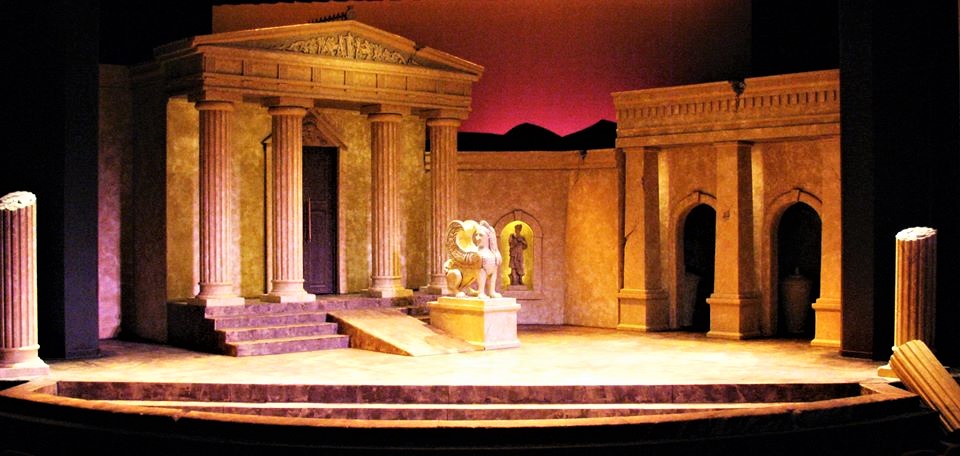 Stump's work has never gone without notice, for he has received numerous honors over the years. Early on in his career, he received a Sinclair Community College Visionary Award for his renovation of Blair Hall.
"It was a great honor," Stump said, "Because they recognized when I came in the things I changed to make the theatre run more smoothly."
Then in 2007, Stump was acknowledged by the city of Dayton as he was inducted into The Dayton Theatre Hall of Fame due to working with many theatres around the area.

"At the time, when that happened, I was the youngest inductee until several years ago." Stump said, "it was a very nice honor."

Stump has devoted 25 years of service to both Sinclair Community College as well as the community of Dayton, providing great theatrical productions for others to enjoy. He will surely be missed by his students and the faculty of Sinclair and more than that, he is doubtlessly a major part of Sinclair's history.
Ayzha Middlebrooks
Executive Editor