This past June, my peers and I were blessed to return to the Smokies and partner with LIVE-IT Ministries in Seymore, Tennessee.
LIVE-IT Ministries is a mission organization focused on improving the local communities in Tennessee by meeting the needs of those less fortunate.
Their goal is to "take the Bible outside the box" and show the love of Jesus Christ by loving and caring for the widowed and orphaned members of society who are in need of physical assistance or emotional support.
Nearly nine years ago, LIVE-IT Ministries was founded by Paul and Terri Danis. Paul spent 12 years serving in the U.S. Navy. During that time, he studied at the prestigious Navy Campus for Achievement.
After graduating with a nursing degree, Paul eventually became Regional Director at a biomedical company called Hill-Rom, and eventually owned a Century 21 Real Estate Office in Sevier County, TN in 2005.
Prior to co-founding LIVE-IT with her husband, Terri earned her degree in nursing at NorthEast Alabama State College. In the year 2000, Terri moved to Sevier County and found work as a broker alongside Paul in the real estate business. She would move on to join the staff of the local church.
Upon being ordained in 2005, Paul became a senior pastor at a local church and eventually he and Terri founded LIVE-IT ministries in 2010.
Related Article:
Over the past nine years, LIVE-IT has blessed countless people in the Tennessee community by partnering with hundreds of churches across the country. Since 2015, the youth team from The Covenant at Sugar Grove Church, ELEVATE, has partnered with LIVE-IT three times. I personally have served with LIVE-IT twice since joining ELEVATE.
In the past, we have worked on service projects such as cleaning up an elderly man's unkempt yard. In 2017, we assisted in repairing a house previously destroyed in the ferocious Gatlinburg fires.
During our most recent outing with LIVE-IT, we worked at the LIVE-IT thrift store. Half of us worked inside the thrift store itself, sorting and boxing clothing.
The other half took to the forest behind the store to blaze a nature walking trail for the future LIVE-IT community center and coffee house, which will be called The Bridge.
For two days, my colleagues and I sawed down massive trees, hacked through unending patches of thick thorn bushes, endured the brutal summer humidity of the South and fought off hundreds of killer hornets.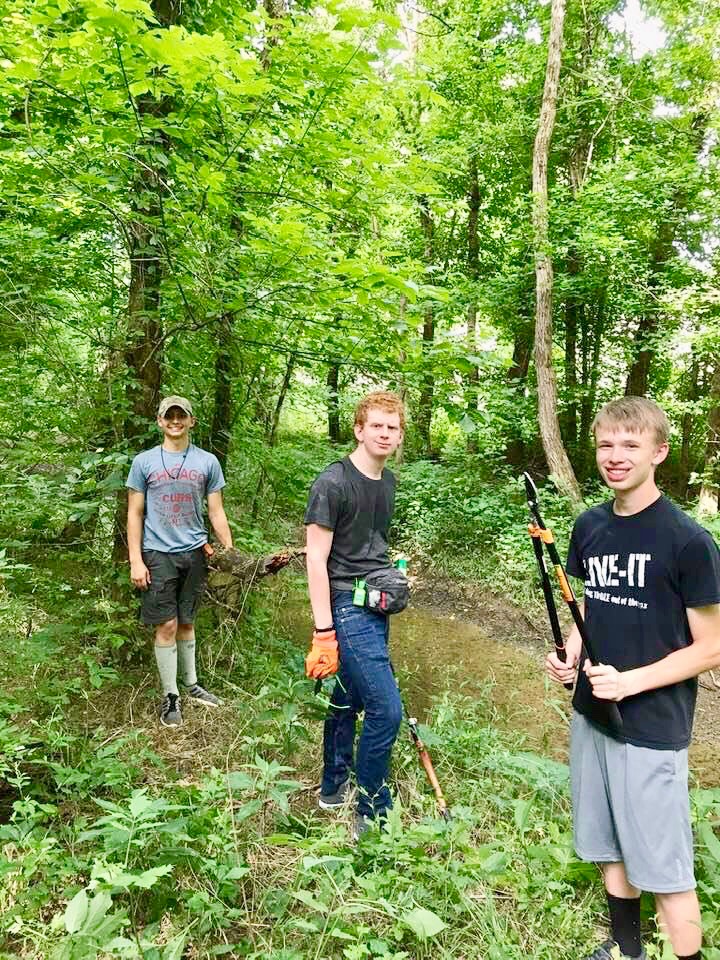 The workload was immense but reaching the end of the trail, knowing it will be hiked and appreciated by the people of Sevierville for generations to come, was more than gratifying.
Whether it be rebuilding a burnt house, blazing a trail or even simply helping out in a thrift store, LIVE-IT offers many ways for people of all ages to glorify God by reaching out to those in need.
It has been an honor working alongside LIVE-IT these past two trips and I couldn't be more proud of work ethic and spirit my team showed this year. My support for this organization will continue for years to come and I look forward to seeing how they continue to impact the Tennessee community as well as churches all across the nation.
For more information on LIVE-IT, visit liveit.care
Samuel J. Claude
Associate Editor