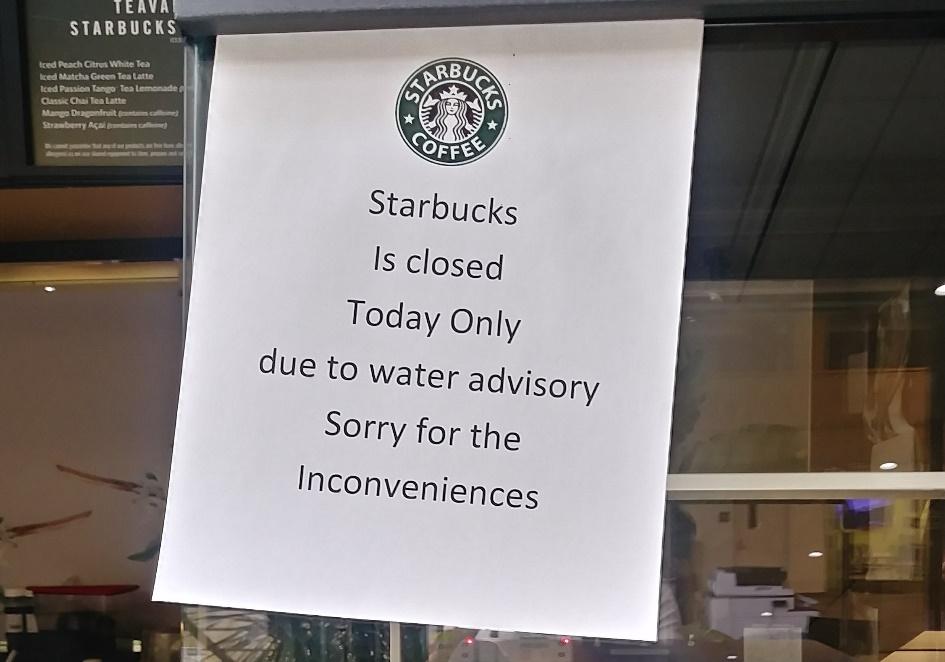 A Boil advisory has been set in place for the City of Dayton and Trotwood, as well as Montgomery County. This does not include, Oakwood, Huber Heights, Vandalia, Englewood, Miamisburg, Union, West Carrollton and other cities with their own water sources. Officials are advising residents to boil water for at least 3 minutes before eating, drinking, and/or using for oral hygienics.
Some homes affected by the boil advisory were also hit with power outages. So, if you have a gas or electric stove, there are some ways in which you can purify your water without boiling it. According to the Center for Disease Control, to sanitize clear tap water, you can mix 1/8 teaspoon of unscented household liquid bleach into 1 gallons of water. If water is cloudy, filter it through a clean cloth. Then, add ¼ teaspoon of liquid bleach to 1 gallon. Wait 30 minutes or more after mixing bleach into any water to use or drink. Store all disinfected water in clean containers with covers.
Sinclair's President Steven Johnson issued a statement, via email, announcing the school's plans to help. "Sinclair is placing signs on all water fountains at all locations within Montgomery County indicating to not drink the water until further notice. Sinclair will work in cooperation with the Foodbank of Dayton to collect water for those in neighborhoods of need.  Look for notices of where to deliver full cases of bottled water – we will likely have a location to collect water at the Dayton Campus and at the Centerville Campus."
Sinclair is also giving away bottles of water in multiple locations on their campus. You can pick one up in the library loggia, the basement of Building 8, the walkway of Building 14, the lobby of Building 20 and on Eaker Street.
Eva Plantz
Reporter