With the weather slowly warming up, many students are looking for fun and engaging activities. A lot of these same students will leave the Dayton area to find such events, but getting to know your own backyard can be just as fun.
Whether you are a Dayton native or are just here for school, Dayton has many upcoming activities to appeal to any audience.
Do the fine arts suit your palate? If art is the way you want to spend your summer, check out some of the upcoming exhibits and events in support of the arts in the Dayton community.
For America: Paintings from the National Academy of Design
Feb. 23, 2019 – June 2, 2019
The Dayton Art Institute, 456 Belmonte Park N
The Dayton Art Institute will be the debut venue for this major traveling exhibition, organized by the American Federation of Arts and the National Academy of Design.
3rd Sunday Outdoor Market
May 19 11:00 a.m. to 4:00 p.m.
Front Street Complex 1001 E. Second St.
"Our complex is the largest group of working artists and artisans in Dayton. We love to meet and chat with our community and work hard to showcase the talent that resides here in Dayton."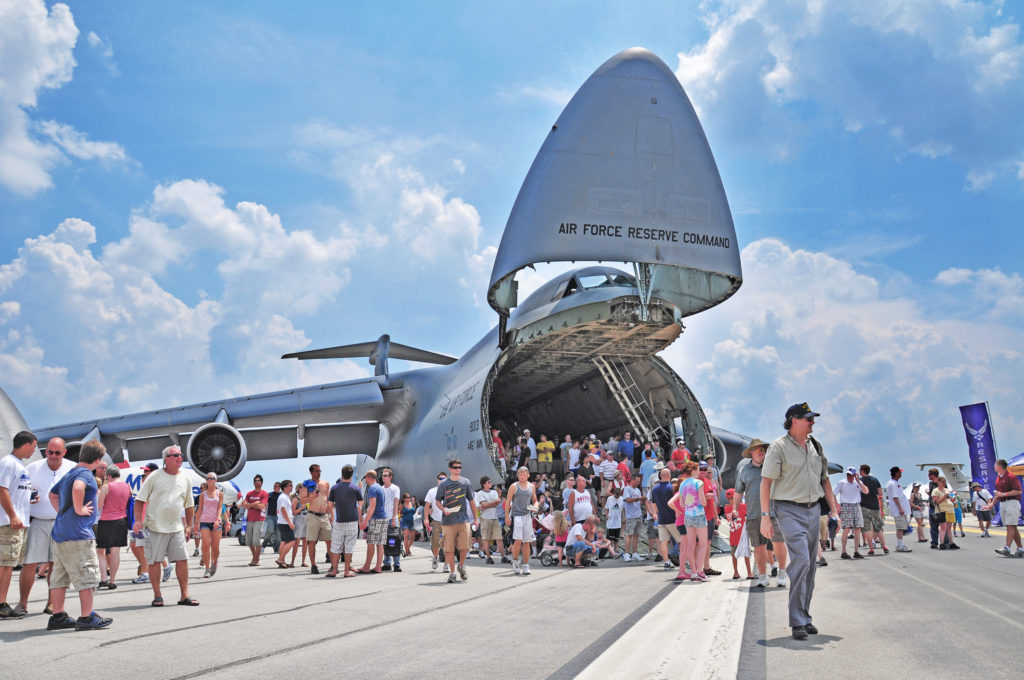 "Waitress"
June 25 to June 30, Tuesday through Friday 8 p.m., Saturday 2 p.m. & 8 p.m. and Sunday 2 p.m. & 7:30 p.m.
Victoria Theater, 138 N. Main St.
Meet Jenna, a waitress and expert piemaker who dreams of a way out of her small town and rocky marriage.
Do you consider yourself a foodie? Dayton has plenty of great restaurants to fit anyone's taste, but the season's upcoming events and their food shouldn't be missed.
Taste of Ohio Festival
Saturday, May 11 to 12, 11:00 a.m. to 7:00 p.m.
Montgomery County Fairgrounds
A yearly community event that showcases area restaurants and businesses in the food industry, along with local non-food related businesses and local talent!
Food Truck Rally
The Yellow Cab, 700 E. Fourth St.
Every third Friday of the month, 5-10 p.m.
This mobile food event brings small business purveyors from all over the area to participate in this monthly food extravaganza!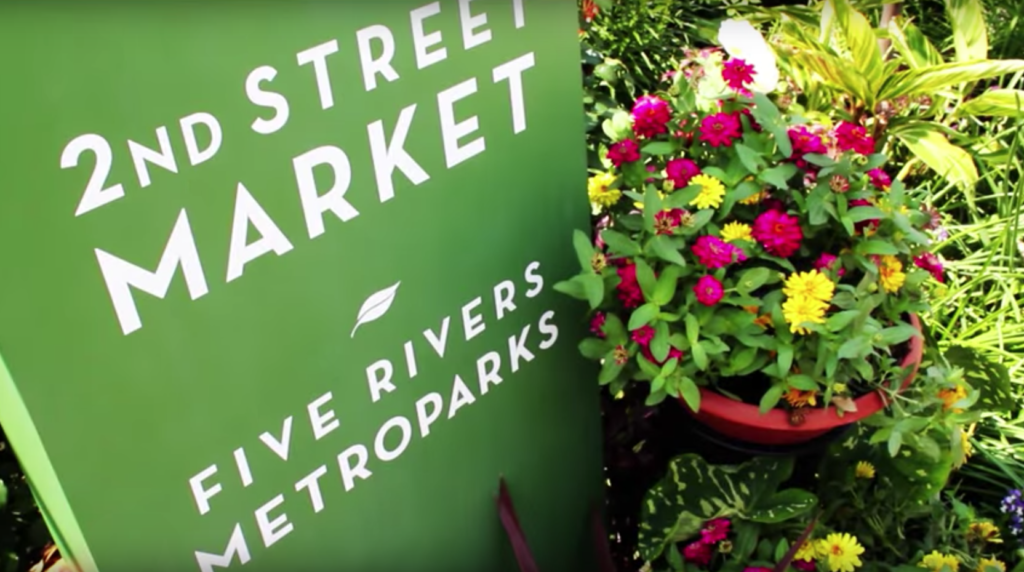 2nd Street Market
Jan. 3, 2019 – Saturday, Dec 28, 2019, Thursdays & Friday 11 a.m.to 3 p.m., Saturday 8 a.m. to 3 p.m.
600 E. Second Street
Reminiscent of European markets, 2nd Street Market is alive with local growers, bakers, culinary specialists, artisans, visitors and activity during market hours.
Are you a history buff? History is everywhere, and Dayton is no exception to this. You don't have to go any further than your backyard to be involved in the luscious history that is Dayton.
Hawthorn Hill Tours
Saturday, Jan. 5 to Wednesday, Dec. 18. Wednesdays and Saturdays, 10:00 a.m. and 12:30 p.m.
1000 Carillon Blvd.
Make your plans now to visit this National Historic Landmark. A special combination ticket for admission to both Carillon Historical Park and Hawthorn Hill is available.
Victorian Teas occur
May 5, 2:00 p.m.
1815 Brown St., Patterson Homestead
While sipping a delicious cup of tea, guests learn about the Patterson family, enjoy a three-course meal served by costumed interpreters, and tour the Patterson Homestead.
Dayton Heritage Festival
May 26 11:00 a.m. to 8:30 p.m.
Carillon Park 1000 Carillon Blvd
It's a Memorial Day weekend to remember, with an old-fashioned patriotic celebration harking back to a day gone by.
If you enjoy absorbing yourself in culture and like a full experience of music, food, dance, shopping and more, maybe one of Dayton's many festivals are for you!
Yellow Springs Street Fair
Saturday, June 8, 2019, 9:00 a.m. to 5:00 p.m.
Yellow Springs, Ohio
All day festival entertainment, street performers, fine arts & crafts, clothing, jewelry, fair trade items, unique gifts and more.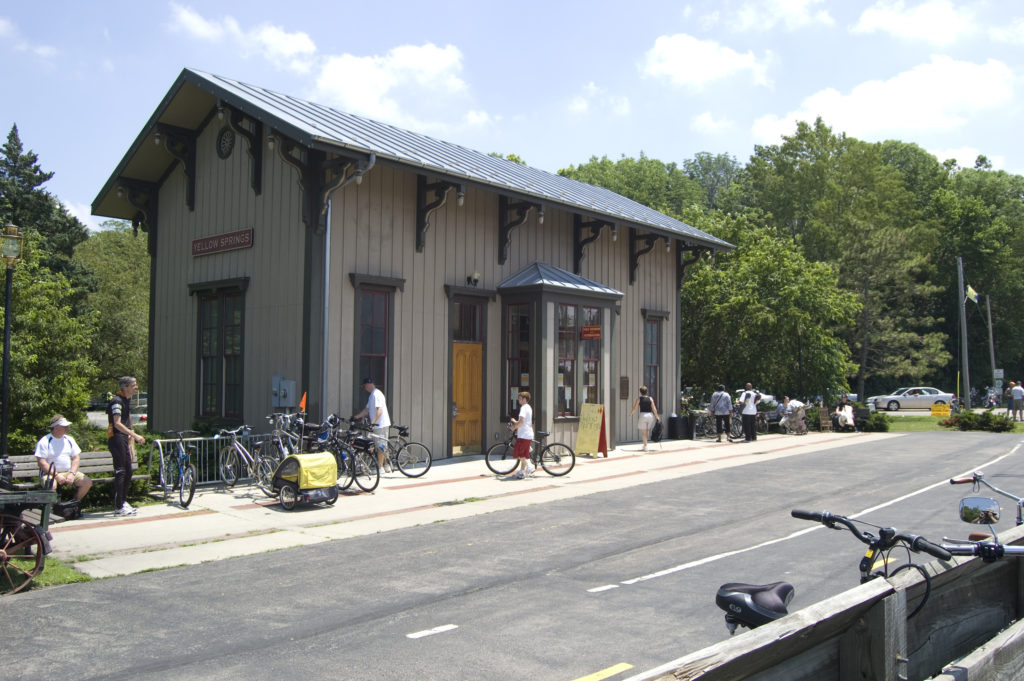 Lavender Festival
June 15, 10:00 a.m. to 6:00 p.m., June 16, 2019 11:00 a.m. to 4:00 p.m.
Peaceful Acres Lavender Farm, 2387 Martinsville Rd.
Experience the overwhelming beauty of acres of certified organic lavender in full bloom. Lavender food, u-pick, children's activities, music and much more.
A World A'Fair Dayton International Festival
May 17, 2019, 5:00 p.m. to 11:00 p.m., May 18, 11:00 a.m. to 11:00 p.m., May 19, 11:00 a.m. to 6:00 p.m.
Dayton Convention Center 22 East Fifth Street
Food! Dancing! Music! Costumes! Cultural Exhibits! A showcase of the ethnic backgrounds and cultures of Dayton and the greater Miami Valley.
No matter what you're into, the city of Dayton has plenty of opportunities for fun events and activities a short distance away from Sinclair's campus.
James Novotny
Staff Writer