"Dear James, I'm getting married in November, but I'm having a really hard time picking out flowers for my bouquet. What flowers/colors would you recommend for a bouquet during that time of year?"
-Kasey
Kasey,
That is a very good question, seeing as the type of flowers you pick according to the season can really affect your budget. As for tones and hues that is always up to the couple's taste and preference.
However, there are some tried and true rules that can help you pick some of the best colors for your wedding season.
If you are having a wonderful winter wedding aim for sturdier flowers, like calla lilies, daffodils, stephanotis and orchids. If you're on board for a spring fling try softer newly budding floral like the gerbera daisies, hyacinths, lily of the valleys and the tulips.
If you have a sizzling summer soiree on the mind then flowers that hold up against the heat are a must; gardenias, lilies, poppies and peonies are a perfect choice.
Or like you, maybe brides are aiming at autumn in which case richly colored flowers like dahlias, hydrangeas, orchids and stephanotis will lend a perfect touch to your big day.
The classic choice, the rose, is always available and is perfect for use year round depending on your color palette, which leads us into our next topic, color choice.
Winter weddings look best with deep colors like navy, midnight blue, burgundy, crimson red, emerald and gold. Throwing in a few pale pastel hues to mimic the season also provides you a well rounded color palette to work with.
Spring wedding tones work perfectly for weddings as they are pale in appearance and offer a wide range of color choices. Try pale lemon, pistachio and sky blue for a softer more delicate approach for the season. This is also a good time to pop in a surprise green in a bolder hue.
Summer colors can be a free for all and often times hard to work with due to their vivid appearance. To pull this look off try picking one or two bold colors and mixing in a pale hue in both warm and cool tones.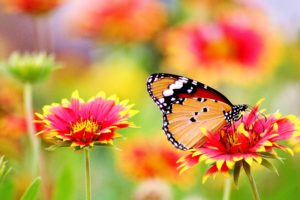 For summer try out turquoise, dove grey, coral hues, oranges and colors mimicking a blue night sky.
Autumn is the time to think of more rich hues alongside rustic and muted colors. Carrying over from summer are the oranges and yellows but don't forget to try alongside these fall classics; muted pinks, mauve, gold, copper and various shades of browns
Color palettes and flowers can be some of the most creative parts of the wedding planning experience so don't overthink it. Be true to what you love and remember that the above are no more than starting points to the beautiful wedding you can create.
-James Novotny
Feel free to send your wedding quarries to lifestyledesign@jamesnovotny.org or drop them off at the Clarion office, 6-314. James will answer these questions and they'll appear in the following edition of the Clarion.
James Novotny is an all-inclusive wedding planner and is open to questions regarding same-sex and multicultural weddings.