A day of romance dating back to the middle ages has become one of the most celebrated and anticipated card giving holidays of the year. This day is known for flowers, candies, cheesy love notes and the cliche dinner and a movie ritual.
   Guessed it yet? It's Valentine's Day! Although this day has been celebrated for centuries, it has yet to embark it's cliche ways upon the black community, at least that of Sinclair Community College (SCC).  
   Seeing this inequality of favoritism from one group to the next, SCC decided to create an event to include blacks in the celebration of love, inclusion for all races and to provide a safe space for the celebration of our communities called Black Love Day.
   The 5th annual Black Love Day is being celebrated at Sinclair on Feb. 13 from 6 p.m. to 8 p.m. on the building 8 stage.
   Speakers during the event include Dr. Cleavon Matthews, a minister from the Bold Believers Church of Christ, and Dr. Yvette Williams, the President/CEO of Muevelo Cares Inc.
   In addition to the aforementioned guest speakers, the event will feature a student talent showcase and several community vendors will be present.
   This is held on the day before Valentine's Day in efforts to bring people from all walks of life together.
   Professor Taylor Curtis of the psychology department at SCC offered insight on this celebration of love as well as a safe space for all. Aaregistry.org writes: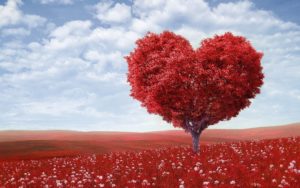 "This date from 1993 celebrates Black Love Day (BLD) in America. BLD is the 3rd naturally, commemorated African American holiday wholyday" (Black Love Day celebrated).
   When asked what black love day was created for, Curtis responded:
   "Black Love Day was created to celebrate love within the black community, dismantle stereotypes geared towards blacks and violence and erase the old days of celebrating this holiday."
   In addition to this, BLD has five tenants or goals it wants to reach for such a special occasion. Black Love Day aims to show love to the creator, show love for self, show love for family, show love to the black community across the diaspora and show love to black ethnicity.
   Additionally, Curtis stated:
   "Black Love Day is for everyone despite skin color, and wants to reframe the perspective of the black community and show love, show that blacks are allies, rather than enemies."
   If you were wondering if this event is only for couples, the answer is no. This event is open to families, friends, communities and churches.
   In conclusion, Black Love Day is a national holiday not only celebrated for African American romance but in an effort to bring people of all backgrounds together.
   Valentine's Day may be the universal name, but Black Love Day is the name specifically for African Americans and those in the diaspora. Next time you grab that candy bar or send that risky text to your crush, think about Black Love Day.
Gabrielle Turner
Social Media Coordinator