It's election year, and that means Ohioans will be voting on upcoming issues and new state officials. If you haven't registered the deadline is practically here, Tuesday Oct. 9. Click here to learn how to register if you haven't. https://olvr.sos.state.oh.us/
   Ohio Issue 1 is first up on the ballot and can pose to make many changes to the lives of Ohioans. The issue has several parts, directly relating to the issue of drug use in Ohio.
   This issue will convert felony 4 and felony 5 drug possession crimes to misdemeanors and will not require jail time on the first two offenses in 24 months. Drug trafficking crimes will stay a felony.
   The time spent in prison by offenders who complete rehabilitation will be shortened so long as they complete rehabilitation. This does not include criminals charged with murder, rape or child molestation.
   The issue will also not allow judges to send people to jail for violating their probation with anything that isn't a new crime.
   The issue also will require that the money the state saves from putting fewer people in prison goes into programs for treating drug addiction and aiding crime victims. The issue will also allow for those convicted to petition the court for resentencing, to have the charge changed or for release.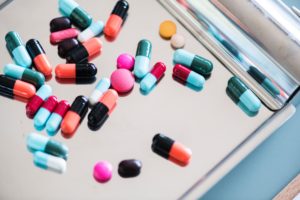 The issue could bring a lot of change to members of the Dayton area. With a major heroin epidemic, this would make the punishment for drug related crime less harsh.
   This issue would apply to most drugs, not just a few. Marijuana, cocaine, etc, they are all part of this potential change.
   The Dayton area could see major changes to the atmosphere around drugs in the future if this issue is voted into effect, both positive and negative.
   The issue could bring a lot of positive components to our area, allowing more money to go to sources many Ohio voters would prefer and would allow Ohio's police force to focus on more dangerous crime.
   The issue also poses some negatives, giving more buffer room for people who possess drugs. Some Ohio residents argue it may encourage more people to use drugs rather than help rid our area of drugs.
   Mike DeWine, the gubernatorial candidate opposes State Issue 1, while Democratic candidate Richard Cordray support the bill.
   Cordray's goal is to convict those distributing drugs in our state and to provide support to those struggling with substance abuse.
Kelsey Fitzpatrick
Staff Writer