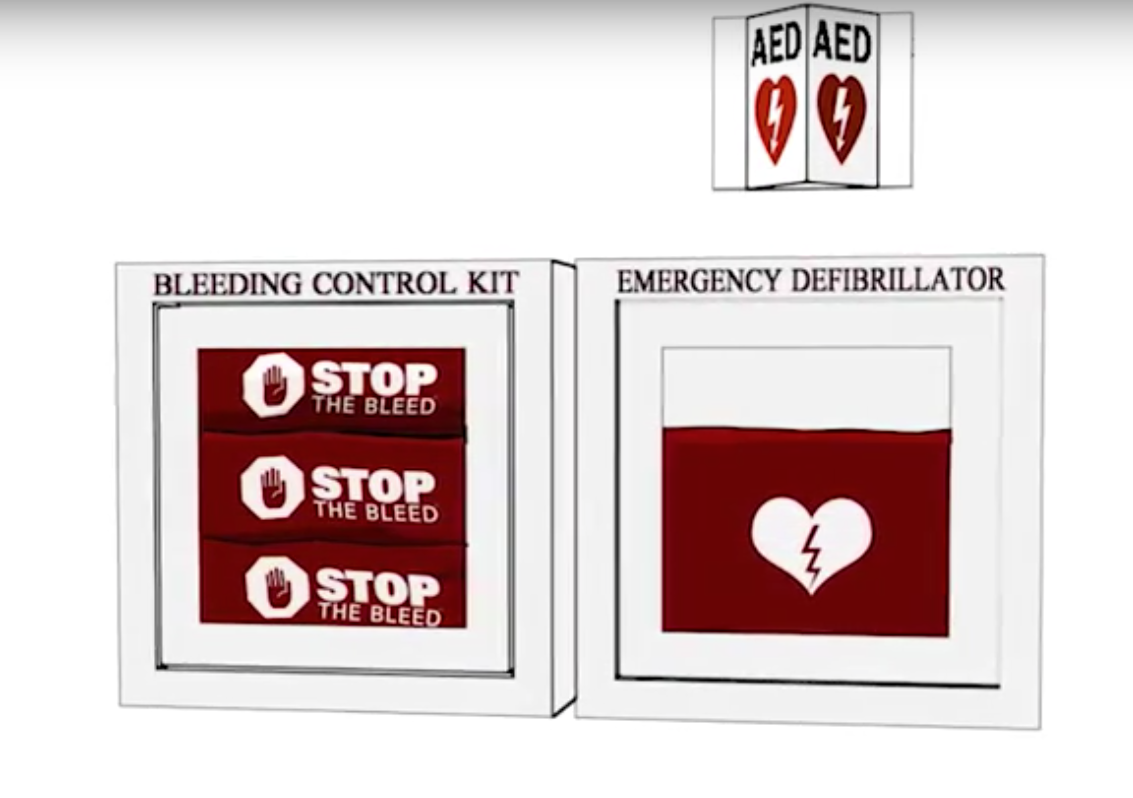 There is a new tool available on campus designed to keep us safe in preparation for dangerous scenarios when blood loss is a concern.
   Luckily for us two individuals, Officer Kurtis Green and Christian Staubs, have used their experience treating victims of gunshot wounds in tense situations, to create a method to treat these injuries on campus.
   Staubs is a Sinclair alumni with two years of paramedic experience. Green has years of experience in several different first response positions since 2009, such as law enforcement and EMS. He is also a level 2 firefighter. These two first responders have seen the horror of wounds going untreated then and there.
   Using their knowledge in both the EMT and law enforcement fields, they have seen the need and are endeavoring to meet it with their new project. They've created Bleed Kits to keep us safer during these situations.
   Bleed Kits are simple and efficient trauma kits that can be used in active danger situations to stop bleeding from gun wounds or other life threatening injuries, where blood loss is imminent.
   "The horrible thing about the world is that this is something we have to prepare for," Staub said. "Research over the years has shown that in mass shooting or mass casualty incidents, most people die not from the actual gunshot wounds, but because aid didn't get to them fast enough, and they bleed out."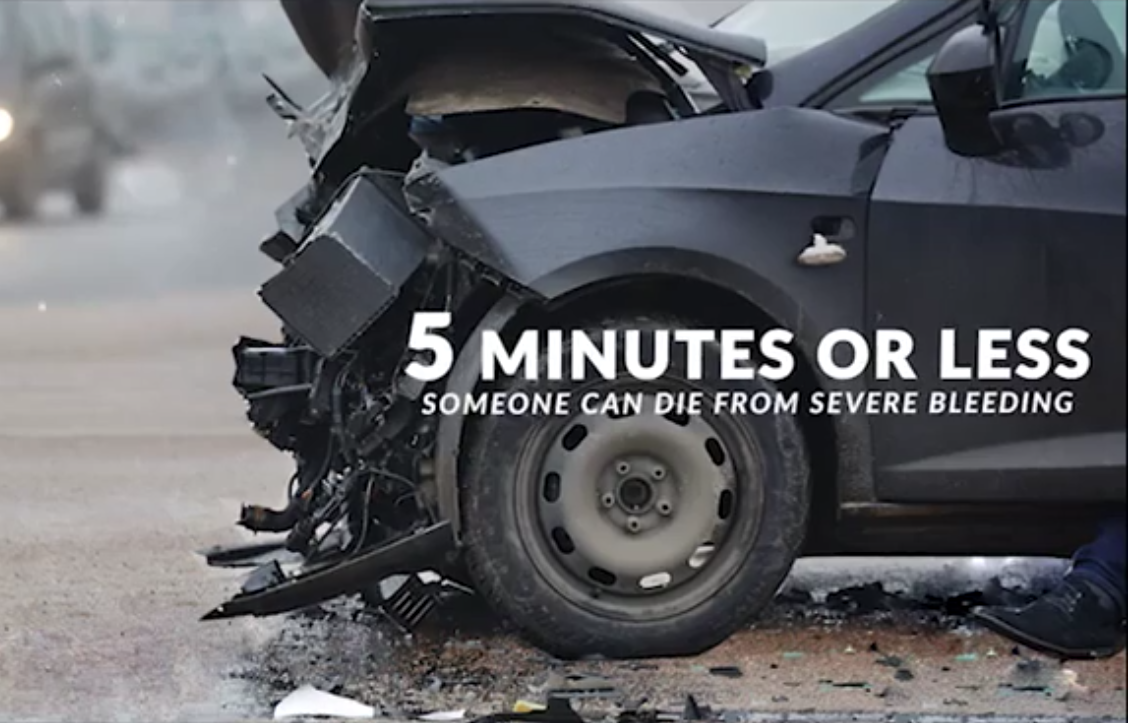 Green and Staub have put together a packet that anyone can use. Inside the kit are two sets of latex gloves, gauze, medical grade tape, bandage, wraps, surgical scissors and most importantly a tourniquet. These kits are inexpensive to produce, as 1,500 dollars is able to produce 26 kits, compared to name brand kits that cost several hundred dollars a kit to make.
   The two are in the process of putting the kits in critical areas around campus. They will typically be located at first and third floors of buildings with AED equipment.
   Staubs continued to say that people usually don't have the tools to attempt to stop bleeding at the scene. However, the Bleed Kit will negate that problem.
   Staubs and Green also plan on sending out information on how to use the kits through emails, presentations and potentially training sessions on campus.
   Despite the concerns and fears about mass shootings happening in the U.S., Green wants to stress that the kits have a use far beyond these incidents.
   "These kits aren't intended to induce any kind of panic or fear that something may happen on campus, these are preventive measures for any kind of medical event," Green said.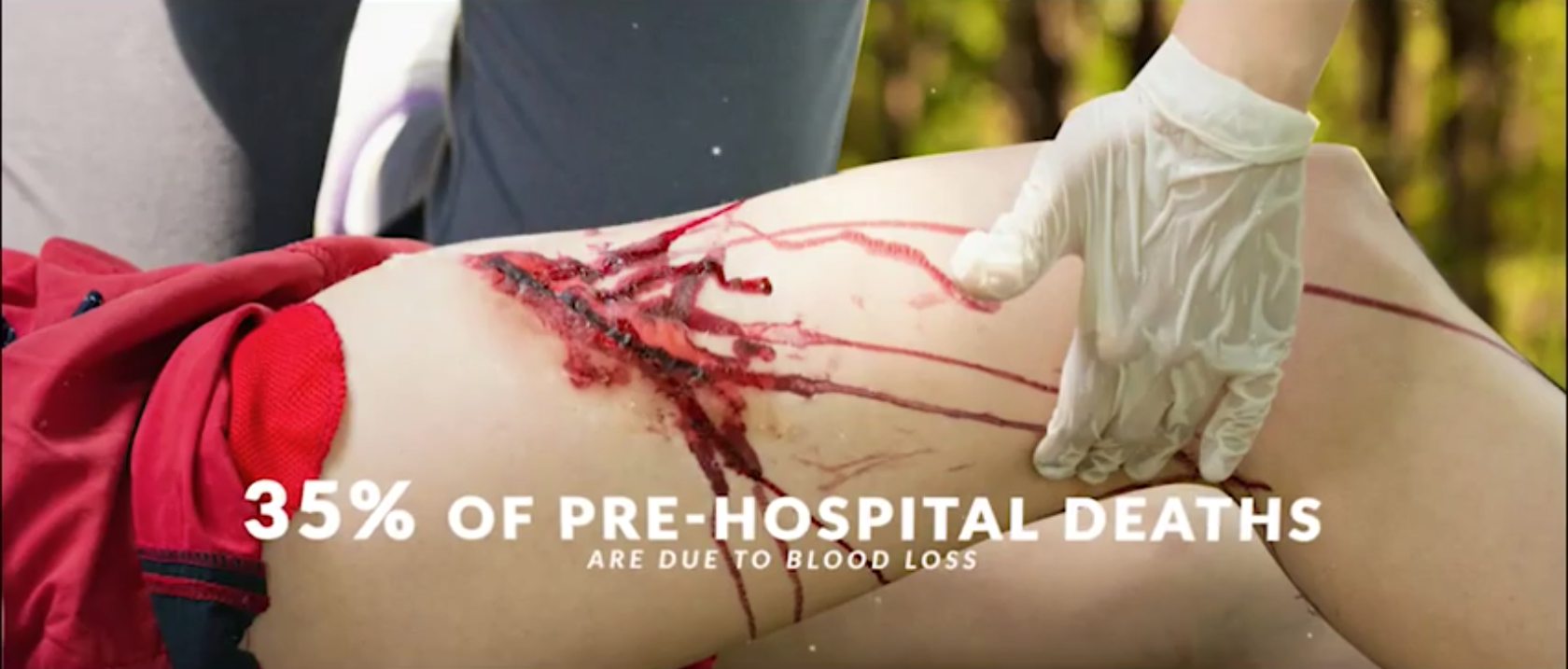 He cited all of the heavy machinery located on campus in the machine and wood shops, as well as the guitar lab that could lead to accidents where heavy bleeding occurs.
   They cited the culinary programs and medical programs, where sharp knives are routinely used and could result in finger loss and bleeding.
   While I know that this will not prevent accidents from happening at Sinclair, we can at least feel a bit safer knowing that our interests are being looked after by two individuals who dedicate their lives to serving people in need.
Justin A. Baker
Staff Writer