The baddest detective on the planet is back, as season three of "Mike Tyson Mysteries" began airing its final 10 episodes last month.
   The series focuses on a cartoon Mike Tyson's new career as a detective for hire, solving mysteries delivered to his mansion by carrier pigeon. Tyson is heavily involved in the show and voices himself.
   He lives with his mystery team, which consists of his intelligent adopted Korean daughter Yung Hee (played by Rachel Ramras), an alcoholic, misogynistic foul mouthed Pigeon (played by Norm McDonald) and Marquess of Queensberry, a gay British ghost who counseled Tyson to change his violent ways (played by Jim Rash).
   Each episode involves the team solving one of the mysteries sent to them, which usually contains elements of the supernatural and paranormal. Other times, they can be as mundane as helping a married couple decide on a new home in a spoof of "House Hunters."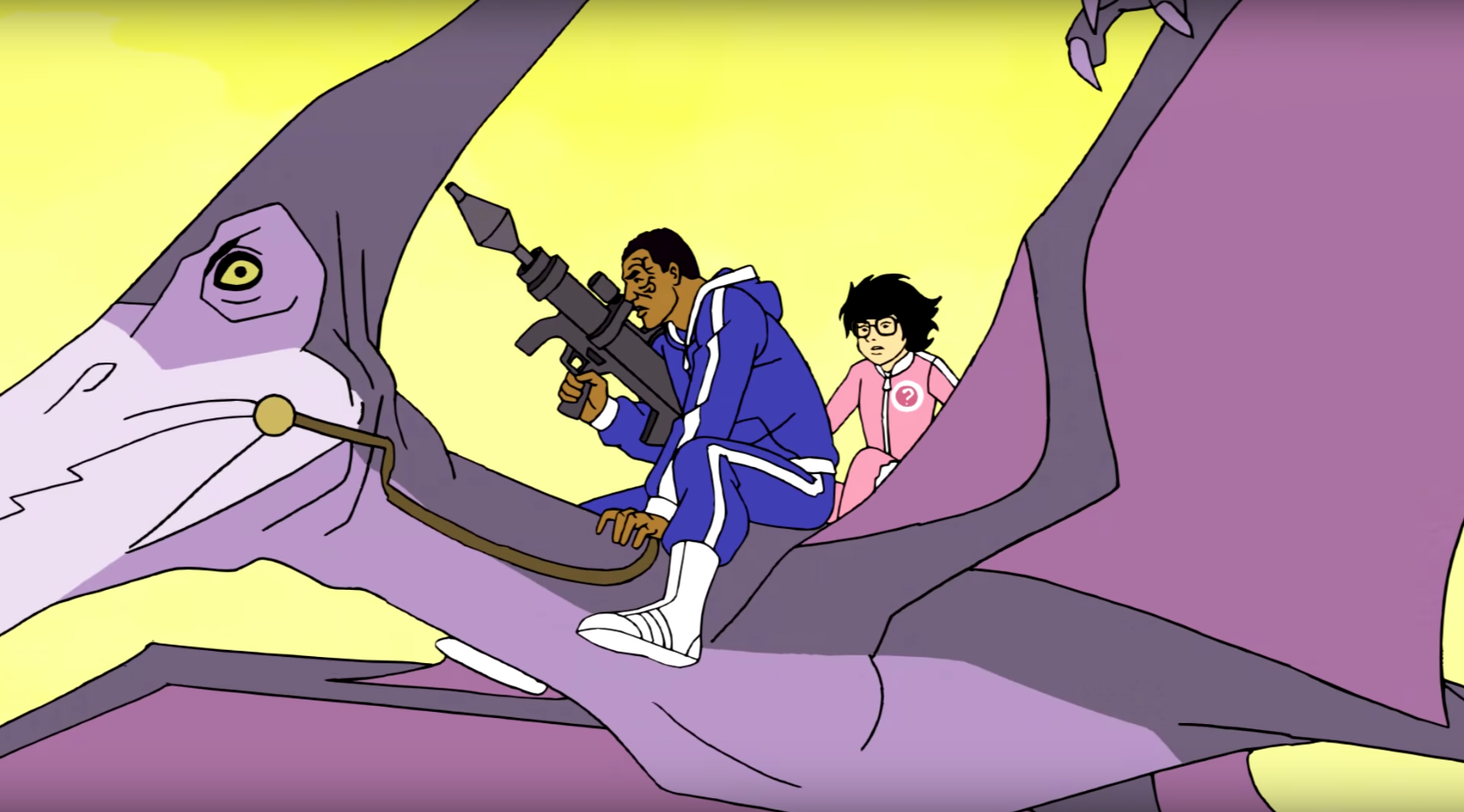 In some episodes, the mystery doesn't even get solved. The world is sometimes thrown into disarray due to Tyson's failure or indifference in solving them.
   In later seasons, the mysteries begin to take a backseat to the interactions of the four characters, who have plenty of time to banter with each other and learn new information about themselves and their mystery team members.
   Also in later seasons, the characters will sometimes spend several minutes doing nothing but arguing with each other. In one episode, Tyson sits in his living room watching college football and arguing with Marquess for a solid three minutes of an 11 minute cartoon.
   "I don't know, but to me, I think the cast is perfect in terms of what's funny about one character does not at all overlap or cannibalize from another character," creator of the series Hugh Davidson said in an interview with Den of Geek. "Which feels kind of rare, at least to me. …This started to make me realize that we could just write more of the bulls****ing around the house scenes. Those were always so funny and they could end up carrying the show."
So far Tyson has tackled a wide variety of mysteries, going from fighting beasts like the Chupacabra, vampires and werewolves, traveling to the Middle East to stop the ruler's downstairs problems, to escaping from an island filled with horribly mutated human-animals created from years of incest. It may look like cheery kid friendly animation, but the show is very mature and disturbing at times.
   Other times Tyson's escapades have led the team to fixing the stock market in New York, searching for a lost pigment of blue in Brazil and finding the lost city of Atlantis. Nowhere is too far for the team to go, including the middle east, which will be featured in an episode this season.
   There are little in terms of guest stars in all three seasons, except for one occasion. In a season two episode, Tyson is met by rapper Snoop Dogg, who's moved to Las Vegas and started his own mystery solving business, complete with a carrier pigeon system, Asian team member and a gay sidekick. Instead of mysteries, they investigate unsolved situations.
   The show is animated in the style of classic Scooby Doo, another show about solving mysteries, and the premise is similar to a show about another retired boxer called "I Am the Greatest: The Adventures of Muhammad Ali." It aired in 1977 and mostly focused on a different monster every week with Ali providing his voice.
Of course, "Mike Tyson Mysteries" turns every notch up to 11.
   Tyson recalls how his experience first began in an interview with Collider: "When they first approached me about the project, I was a little apprehensive because the pay wasn't much and the concept was really odd. What was I going to do?"
   "And I had no idea what Adult Swim was," Tyson said. "At first, I thought it was a bunch of old, rich senior citizen white guys, learning how to swim in an exotic lake. So, I had no idea, but I was educated. My wife explained what Adult Swim was. I asked, 'Is there a possibility that I can curse?' I just wanted to do something different."
   "Mike Tyson Mysteries" is currently airing the final 10 episodes of its third season every Sunday at 11:30. If you like dark, sometimes absurdist and silly comedy in the tradition of "Aqua Teen Hunger Force," "Rick and Morty" and "Space Ghost: Coast to Coast," then this is the show for you.
Henry Wolski
Executive Editor