Swiftly appearing and disappearing without fuss the "Guardians of Time" invoke emotion and questions from the people who happen upon them.
   They first appeared at Skulpturenpark Artpark in Linz, Austria. Manfred Kielnhofer created the first sculpture out of stone in 2006. These sculptures have since been made and placed all over the world.
   Kielnhofer is said to have thought of the "Guardians of Time" after a near death experience. Kielnhofer had an accident while skiing and was placed on bed rest for a long time and was unable to work.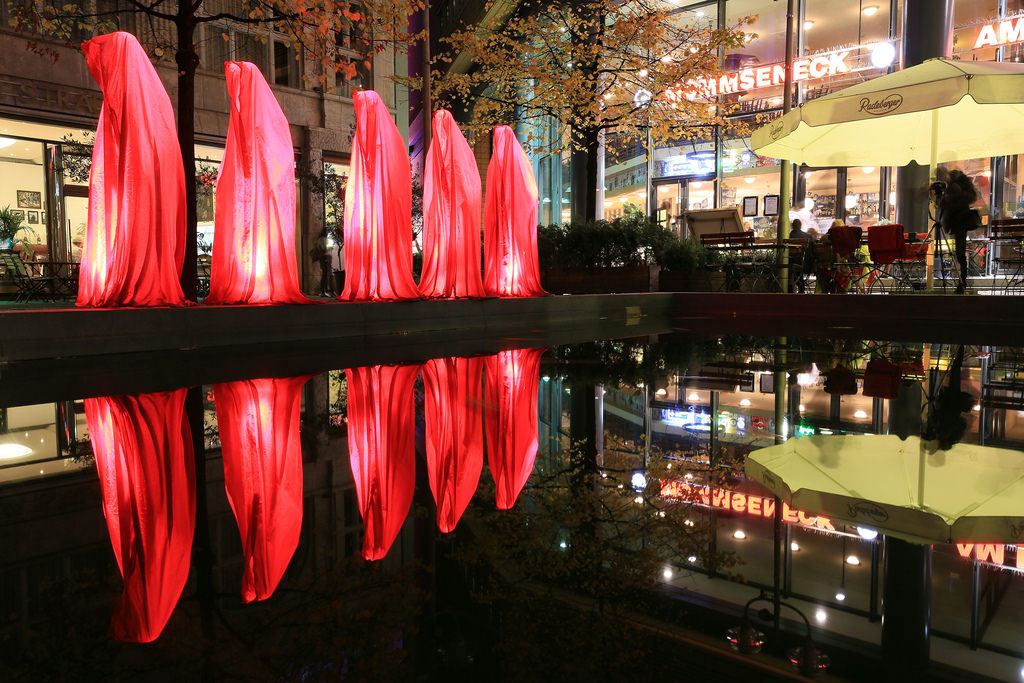 During that time Kielnhofer had plenty of time to think and he was astounded that he was still alive. Leading him to question why? How? And who saved him?
   Kielnhofer said that while thinking about his situation he closed his eyes and concentrated and in the darkness of his mind clocked figures appeared and he knew that they were what saved him from death.
   Kielnhofer named these figures "Guardians of Time" because they are independent of religion, time and space itself. They watch over mankind no matter what race, religion or nationality.
   The Guardians are not related to religion but something entirely of their own accord. Kielnhofer says that mankind owes its existence to theses cloaked figures because they are always watching and keeping us safe.
   "It is certain that all of humanity is guarded and protected by strange characters," Kielnhofer said. The designer and photographer was always interested in the human being as a model, as well as a potential source of danger for humanity. This shows very prominently in his artistry.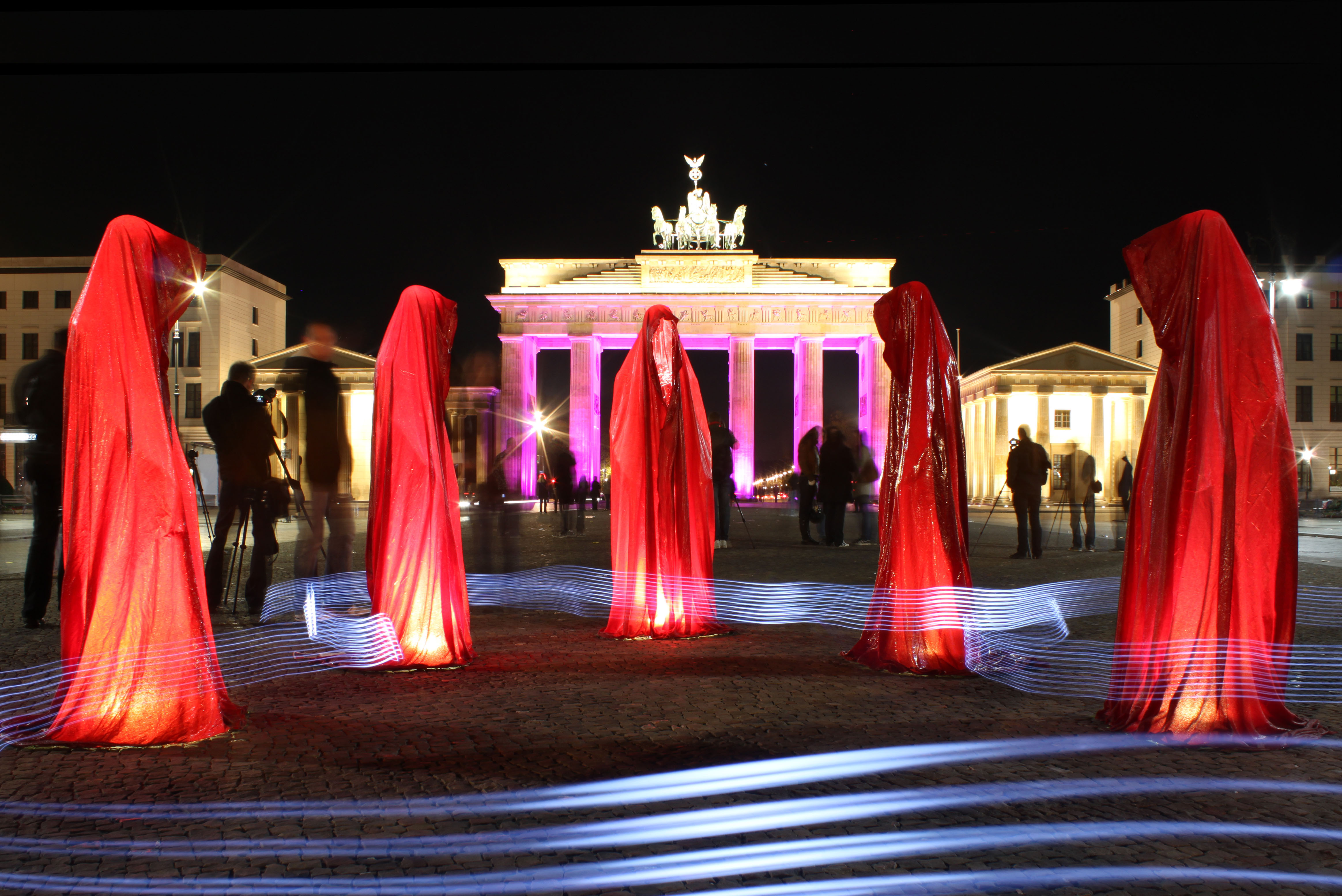 The statues were originally made from stone, but Kielnhofer has since made them in smaller plastic versions. The plastic versions are made to show that no matter if they are large and made from stone or small and plastic, the impact they have and the message they carry is still the same.
   The guardians are often seen alone or in a group. It doesn't matter if the guardians are alone or together as they always seem to be moving forward in a ritualistic manner. They are also seen sitting in wait. They are often seen at landmarks such as ancient castles, squares, old mines or in parks around the world. They have been spotted at many famous historic sites, such as Stonehenge, as well.
   Kielnhofer has been recognized for his work, and many of his sculptures have been featured in exhibitions across the world. He is not strictly limited to sculpting though, he is also a painter and photographer as well as a designer.  
   Kielnhofer takes advantage of the natural human desire for safety and security and puts it in his art.
   When asked about the guardians Kielnhofer says not to fear, as they are here to help protect us. But they are always watching. And if you actively partake in misdoings when your time comes you will be held accountable.
   The Guardians of Time have a powerful presence wherever they appear. With the alluring combination of eeriness and being visually satisfying, these sculptures have captured the attention of many onlookers and will continue to do so when they show up next.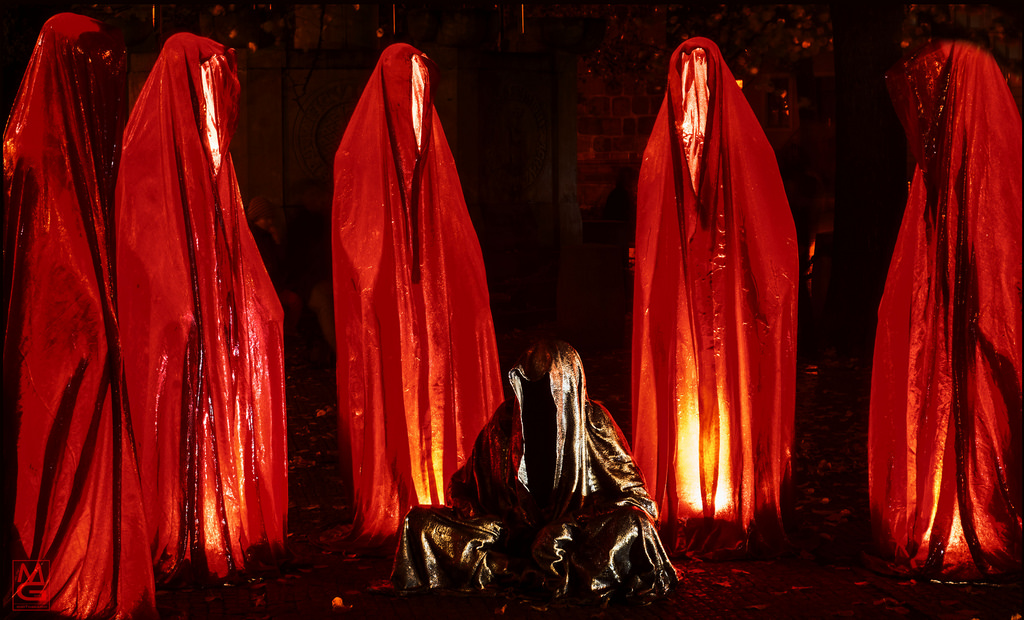 Haley Edwards
Reporter