Survivor Series is in the books for 2017, and it was an interesting show that had some good moments and planted seeds for the next set of WWE pay per views. Today we'll take a more in-depth look at what worked and what didn't with the good and the bad from the show.
The Good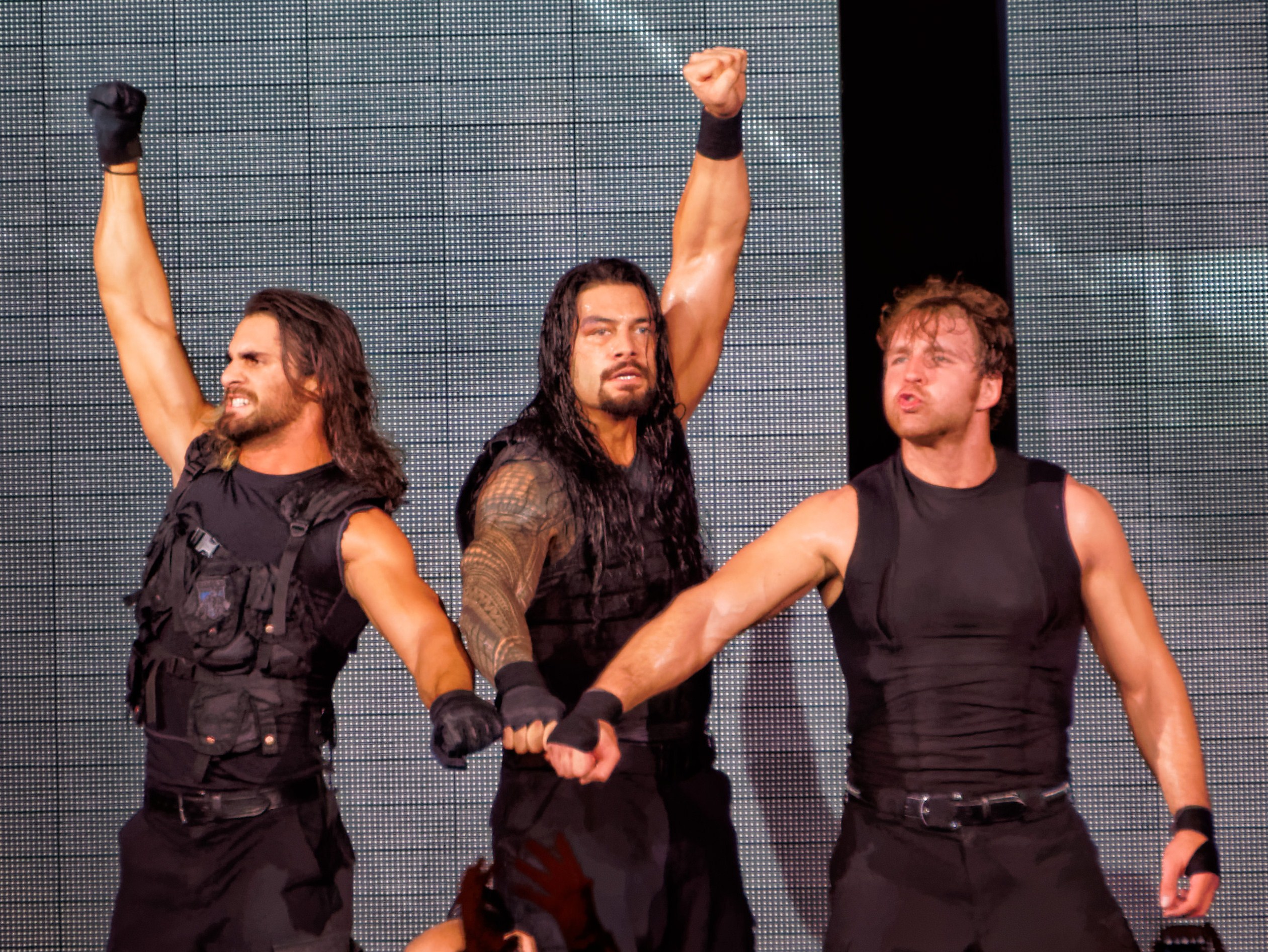 Overall show: This was a good show filled with some fun matches. Nothing on here was too offensive, and that's always a plus in my book.

The Shield vs The New Day: This has been a dream match of mine for a while and it did not disappoint. It started the show off right with wall to wall brawling and action. The New Day even pulled out some new tricks and moves I hadn't seen before. The super triple powerbomb from The Shield was an awesome move that ended the match. All six guys worked hard to have a fun fast paced melee.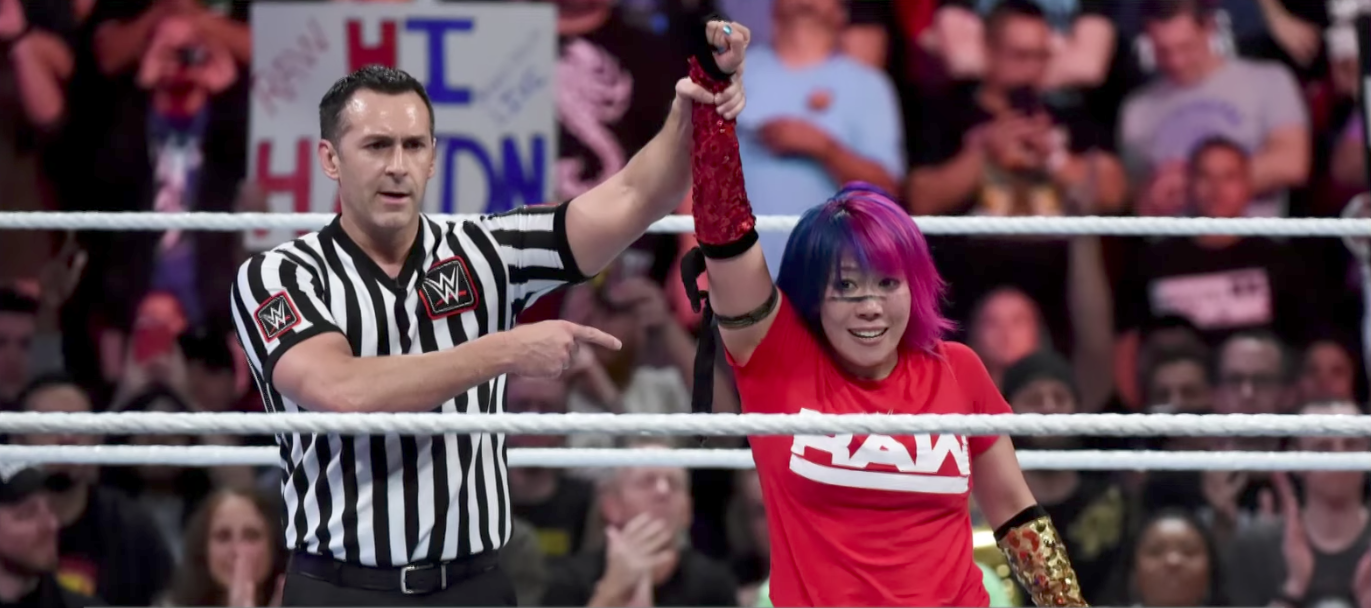 Team Smackdown vs Team Raw: (Women's match) This was a fun match filled with some fresh matchups. The confrontation between Nia Jax and Tamina was interesting, as well as seeing Asuka going against Natalya. As usual, no one was ready for Asuka and she tapped out both Natalya and Tamina to be the sole survivor. I wasn't a huge fan of seeing Becky Lynch eliminated so quickly. She's too good to be the first person out.

Baron Corbin vs The Miz; The first champion vs champion match of the evening looked like a stinker on paper. Both guys are usually only as good as who they wrestle. However the match was kept short and fast paced, and made both guys look good. I like Corbin winning here and destroying the Miztourange. Miz has his gift of gab to keep him relevant, Corbin still has some work to do in that department.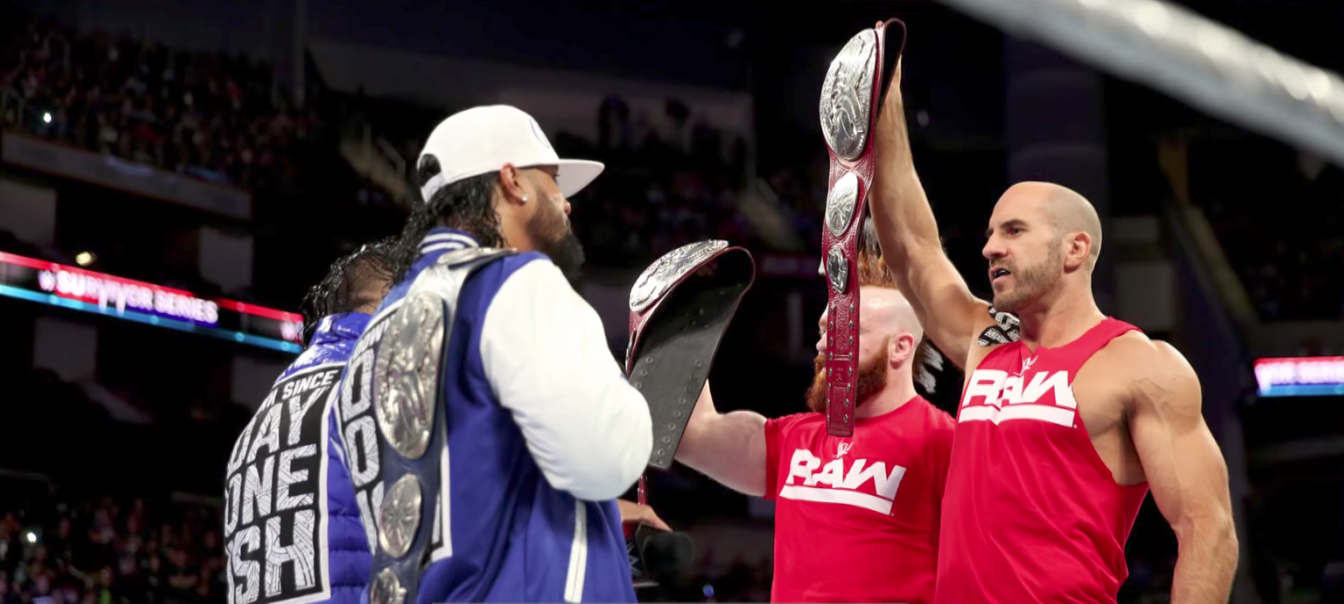 The Bar vs The Usos: The action in this one was fast and furious, and both teams have some chemistry together. The Usos' promo before the match was funny, and I've been a fan of The Bar forever. But there was always some awesome back and forth action going on during the match and these two teams showed why we've been seeing a resurgence of tag teams recently.

AJ Styles vs Brock Lesnar: Can you say "dream match?" This has been a dream match of mine for a while, as Styles is my favorite wrestler right now. I expected this match to disappoint, and it did the exact opposite. This was the match of the night, telling a great story and is just another on the long list of great AJ Styles matches. Everyone ups their game when they have a match with Styles, even The Beast Incarnate. Brock also sold all of Styles' offense, which helps. All in all, it was a great match that reminded me of Lesnar's match against CM Punk four years ago.
Also as a side note, notice how these are the only two guys who aren't wearing their brand's t-shirts.

Ending of the Tag Team main event: While I have some problems with the booking, I loved the ending. Triple H gets the win in typical Triple H fashion, and Braun Strowman isn't having it. Seeing how terrified Triple H looked was funny, and the subsequent beat down of him was done well. I wonder if this will lead to a Triple H vs Strowman match down the line?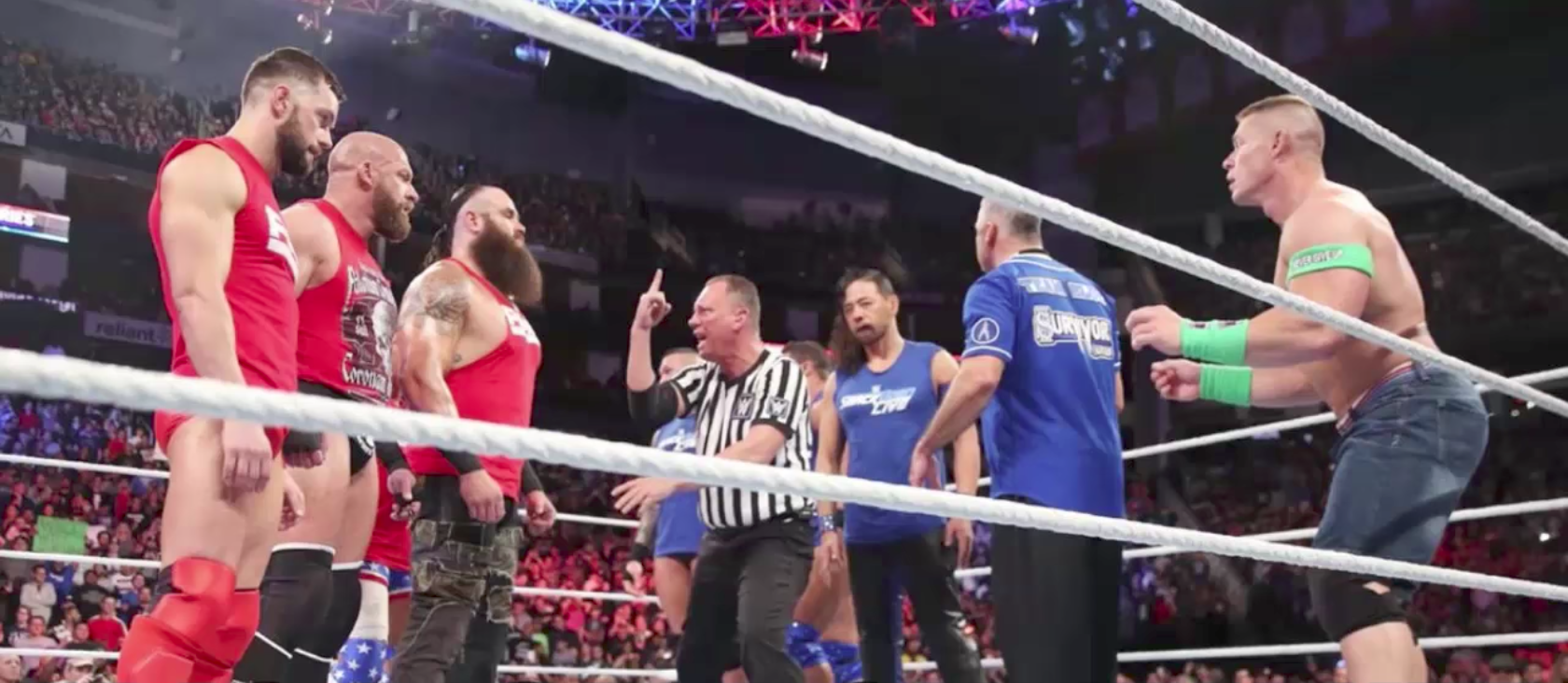 The Bad
Alexa Bliss vs Charlotte: This match was below average, but I have a bias against Alexa Bliss. She's a good promo but is horrible in the ring, and not even Charlotte could lead her to a good match. They told a decent story with the ribs being targeted, but I just can't buy into a 5 foot women in Bliss taking Charlotte to the limit.

Enzo Amore vs Kalisto: Can we please just get the Cruiserweight title off Enzo? I don't care how good he is on the mic he shouldn't be allowed in a ring. Kalisto is too good to be wasted on Enzo when there is a roster full of awesome cruiserweights that just need a better chance to showcase their talents. The actual match was just "meh."

Elimination match booking: Out of the final five men in the match, only one of them was a newer star under 35. The first two men eliminated were Bobby Roode and Shinsuke Nakamura, who just made their main roster debuts this year. Why they made Angle, Triple H and Shane McMahon the focus of the match I'll never know. And why was Cena, the free agent who goes to whatever show he wants, on either team. He shouldn't be on any team. Especially if he was just going to do nothing like he did tonight. The overall action was fine, but the booking made me scratch my head.
The whole concept of "Brand Warfare." Why should wrestlers care this much about these matches? There are no stakes to them. Both brands really aren't that different, and there should've have been something more on the line besides pride. Maybe give the winning brand the #30 entrant in the Royal Rumble match, or giving the winning brand the main event of Wrestlemania. Giving some of these matches a purpose would help me get invested in them.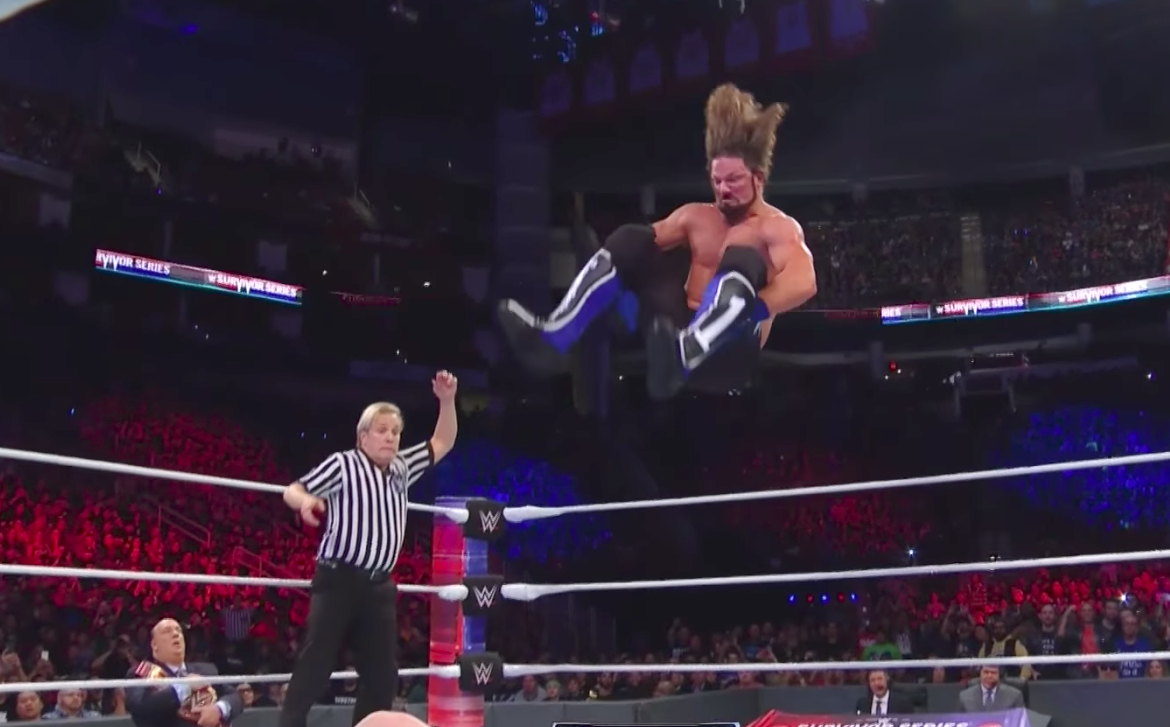 So that's Survivor Series. Overall a solid show with an excellent AJ Styles match. What did you think? Did the show live up to expectations? What was your favorite match? Did you predict the ending to any of the matches?
Henry Wolski
Executive Editor