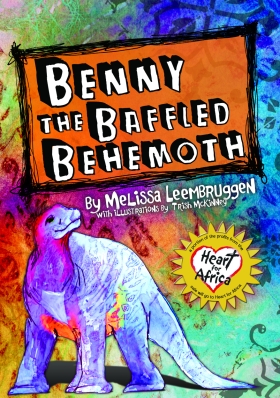 A new children's book titled "Benny the Baffled Behemoth" was released recently and students may recognize the author: Melissa Leembruggen.
Leembruggen, 39, is in her second quarter as an adjunct faculty member in the Communication Arts department at Sinclair Community College.
The story revolves around Benny, a dinosaur living in a black-and-white world. As the week goes by, Benny begins experiencing a variety of emotions. As more colors come to life, Benny realizes his true purpose.
"I thought it was a really neat message to be able to share with kids," she said. "Your uniqueness can be a great thing."
Leembruggen said 40 percent of the profits gained from the book will go to "Heart for Africa," an organization that specializes in bringing volunteers to African orphanages.
Along with teaching and writing, Leembruggen serves as president and founder of Clay Bridges Communications and Publishing.
"Benny" wasn't her first dive into the children's realm. In 2007, Leembruggen created "The Sudan Project" about the crisis effecting Darfur.
"I asked myself 'what could I do to make a difference' and that's when I felt I was given the idea to write a book to educate kids and other individuals about what's going on in Darfur, Sudan," she said.
"The Sudan Project" centers around the alphabet as Leembruggen walk children through various cultures and conflicts occurring in the Sudan.
"It addresses the issues that they are hearing about," Leembruggen said, "but in a way that doesn't tell them the scary, gory stories."
"How do you explain these really hard issues to kids in a way that's not going to scare them?" she asked. "They see these things but they don't understand them."
Leembruggen explained the importance of informing children instead of shutting their eyes.
"That's why I've decided to tackle some of the tough issues in our society and around the world that nobody else is writing for kids because they think it's inappropriate," she said. "I think it's necessary. From the responses I've gotten from educators and kids, we're finding that it is necessary."
"Benny" is illustrated by Trish McKinney and is available on amazon.com for $15.99.