On Jan. 26, 2020 Kobe Bryant, his daughter Gianna Bryant and seven others tragically perished in a helicopter crash in Calabasas, California. The world-famous former basketball player, his daughter, and two teammates in addition to their parents were headed to Kobe's Mamba Sports Academy where he was hosting a basketball tournament over the weekend. The pilot Ara Zobayan, who had over 8,000 hours of flight time – at least 1,300 of those in the Sikorsky S-76B – was also killed.
Zobayan was trained to fly in bad weather conditions, such as the foggy conditions faced on the Sunday flight. The helicopter fell quickly, and as of this time, it's thought that it was due to a stall from the helicopter attempting to pull up when Zobayan saw the mountain. At the rate of speed he was flying – roughly 152 mph – there would have been mere seconds for him to pull up and out of danger if the visibility was only 1 mile.
As of this time, Kobe's remains have been recovered and transported to another location. No funeral information has been made available, nor has any information been received about Gianna's remains or the remains of the other persons on the helicopter.
Questions remain as to why Kobe chose to fly that day, as police pilots opted to keep their helicopters grounded as visibility was too poor for them to fly.
"This was totally avoidable," said Robert Ditchey, a longtime airplane pilot, aeronautical engineer, former airline executive and former navy pilot. "And on the part of some people, I can go as far as to say irresponsible…The weather is not good enough for police to fly. Why should Kobe do it?"
The names of the victims of this tragic crash have been released. Kobe Bryant, 41, Gianna Bryant, 13, John Altobelli 56, Keri Altobelli, 46, Alyssa Altobelli, 13, Christina Mauser, 38, Sarah Chester, 45, Payton Chester 13, and Ara Zobayan, 50.
Kobe Bryant was known as one of the most famous basketball players of all-time, alongside other greats like Lebron James, Shaquille O'Neal, and Michael Jordan. He retired from the competitive scene in 2016, having spent his entire 20-year career with the Lakers.
Upon his death, Kobe was a five-time world champion, a two-time Olympic Gold medalist, and an eighteen-time NBA All-Star. He and his wife Vanessa had been married 19 years.
Kobe's career had suffered a blow in 2003 when sexual assault allegations were brought against him. The case was quickly settled however and Kobe later released a statement admitting to wrongdoing.
He has since opened the Mamba Sports Academy.
Related Articles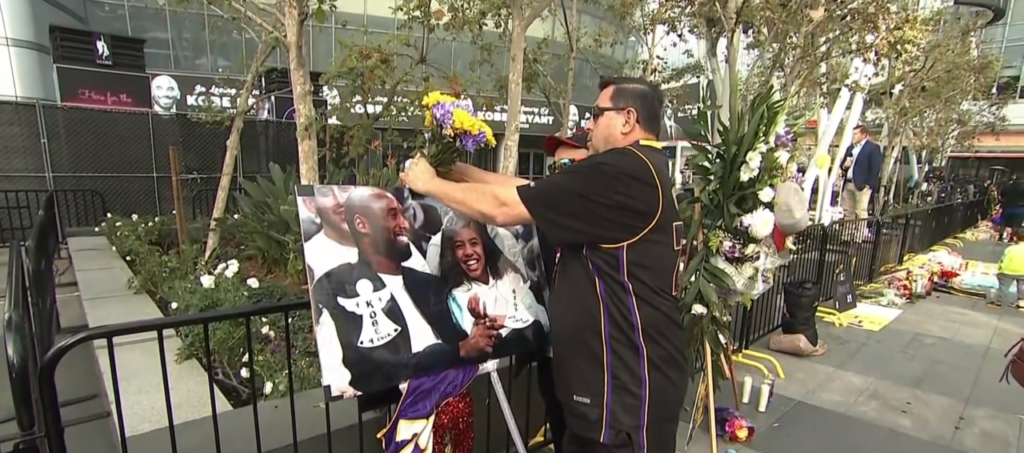 Gianna Bryant was following in her father's footsteps in terms of career. She had dreams to play for the WNBA one day and was even filmed shooting hoops in a pair of heels and a dress after a formal event. Gianna attended Harbor Day School in Newport Beach, CA.
She liked to remind people that she could carry on her father's legacy even if she wasn't a boy. She played for the top tier team at Mamba Sports Academy and loved going to basketball games with her father, particularly Sparks games.
John Altobelli was a friend of Kobe's and the longest-tenured baseball coach at Orange Coast College. He had guided his team to four state championships and had more than 700 victories in his 27-year career. He was named Coach of the Year in 2019 and had been a season-long member of the Florida Marlins.
Alyssa Altobelli played on the same team as Gianna and was noted for always having a smile on her face. She was known to be a key player on the team and was "a great girl and a great basketball player."
Christina Mauser was the assistant coach of the girls' basketball team, a mother of three – ages 3, 9, and 11 – and was technologically savvy. She had reformed the physical education program at Harbor Day School, which was where Kobe discovered her and asked her to be the assistant coach for the Mamba girls' team.
Sarah and Payton Chester were a mother and daughter aboard the helicopter as well. Payton's brother Riley posted a sweet goodbye message to his mother and sister on his Instagram after the news broke. Payton was also a member of the Mamba girls team and attended St. Margaret's Episcopal Church. The school expressed their sadness over the loss of their student.
All aboard the helicopter will be greatly missed by their loved ones, and it's no doubt that the world feels sadness over the loss of a great basketball player and his daughter, a rising star. No funeral arrangements for Kobe or his daughter have been made at this time, but expressions of sorrow are still pouring out across social media. Rest in peace, Kobe.
Jeri Hensley
Reporter