The first Democratic debate of 2020 premiered Tuesday night, tackling everything from healthcare, trade, climate change, foreign policy, electability and President Trump.

CNN and The Des Moines Register served as the hosts of the seventh Democratic debate, which took place at Drake University in Des Moines, Iowa.

Qualifying for this bout were former Vice President Joe Biden; Sen. Bernie Sanders (I-VT); Sen Elizabeth Warren (D-MA); South Bend, Indiana Mayor Pete Buttigieg; Sen. Amy Klobouchar (D-MN) and businessman Tom Steyer.

Unlike the previous debates from last year, this one had a noticeable difference diversity-wise. Not only had the lineup shrank in size, but the stage was limited to just two women and no people of color, which many were quick to point out. Due to businessman Andrew Yang not meeting the requirements to appear onstage and Sen. Cory Booker (D-NJ) choosing to end his campaign the weekend prior to the debate, the sole "minority" onstage Tuesday night was Steyer—the billionaire.

In the weeks leading up to debate night, Warren had fallen from her perch at second place down to third, trailing Sanders. Sanders himself surged in the polls and the unspoken non-aggression pact between the two senators looks to have been broken due to Warren's recent accusation against the Vermont senator.

The accusation, which Warren asserts as fact, is that during a private discussion the pair had in 2018, Sanders told her that he didn't believe a woman could be president of the United States, leading some to brand him as a sexist.

Mirroring last month's debate, President Trump was the first topic discussed and the biggest elephant in the room after the drone strike assassination of Iranian general Qassem Soleimani left many people concerned that war with Iran was imminent.

CNN's Wolf Blitzer fired off the first question of the night, asking Sanders why he considers himself to be best qualified to assume the role of commander-in-chief in light of the Iran conflict.

"When Congress was debating whether or not we go into a war in Iraq, invade Iraq, I got up on the floor of the House and I said that would be a disaster," said Sanders. "And I not only voted against the war, I helped lead the effort against that war."

Sanders continued, stressing that he can negotiate with those in Congress.

"Last year, I helped—for the first time in the modern history of this country—pass a War Powers Act resolution, working with a conservative Republican, Mike Lee of Utah…We got a majority vote in the Senate. We got a majority vote in the House. Unfortunately, Bush vetoed that and that horrific war continues. I am able to work with Republicans. I am able to bring people together to try to create a world where we solve conflicts over the negotiating table, not through military efforts."

For his answer, Biden chose to point towards his tenure as vice president.

"The man who also argued against that war (the war in Iraq), Barack Obama, picked me to be his vice president..I know what it's like to send a son or daughter, like our colleague [Buttigieg] has gone to war in Afghanistan, my son for a year in Iraq, and that's why I do it very, very reluctantly," said Biden.

"We should not send anyone anywhere unless the overwhelming vital interests of the United States are at stake. They were not at stake there. They were not at stake in Iraq. And it was a mistaken vote."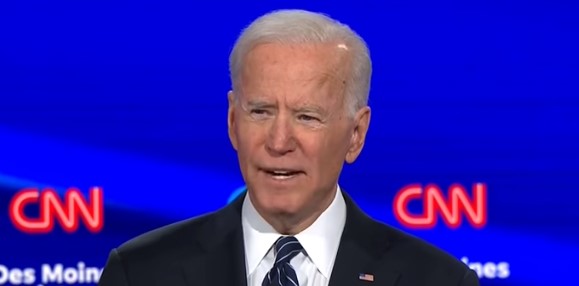 Klobuchar asserted that her decade of experience has prepared her to take on the role, saying "I've been in the U.S. Senate for over 12 years. And I think what you want in a president is someone who has dealt with these life-and-death issues and who has made decisions."

In his answer, Buttigieg leaned on his military experience as a U.S. naval intelligence officer in Afghanistan.

"The next president is going to be confronted with national security challenges different in scope and in kind from anything we've seen before, not just conventional military challenges, not just stateless terrorism, but cybersecurity challenges, climate security challenges, foreign interference in our elections," said the South Bend mayor. "It's going to take a view to the future, as well as the readiness, to learn from the lessons of the past."
Related Article:

The questions concerning overseas matters didn't end there. Blitzer, along with CNN White House correspondent Abby Phillips and Des Moines Register reporter Brianne Pfannenstiel kept the questions centered around the military, foreign policy and trade during the debate's first 30 minutes before arriving at the big question on everyone's mind: Did Sanders tell Warren that a woman couldn't become president of the United States?

Phillip, who's been on the receiving end of backlash regarding her phrasing of the question, addressed Sanders, mentioning Warren's allegation against him and asked "Why did you say that?"

Sanders, taking a breath, denied Warren's claim.

"Well, as a matter of fact, I didn't say it…Anybody knows me knows that it's incomprehensible that I would think that a woman cannot be president of the United States. There's a video of me 30 years ago talking about how a woman could become president of the United States…Hillary Clinton won the popular vote by 3 million votes. How could anybody in a million years not believe that a woman could become president of the United States?

After Sanders' defense, Phillip turned her attention to Warren for what became the debate's most criticized moment.

Without skipping a beat, Phillip asked Warren "What did you think when Sen. Sanders told you a woman could not win the election?"

After the audience's laughter arising from the abruptness of the moderator's question in spite of Sanders' retort died down, Warren gave her response.

"I disagreed," said Warren. "Bernie is my friend, and I am not here to try to fight with Bernie. But, look, this question about whether or not a woman can be president has been raised, and it's time for us to attack it head-on."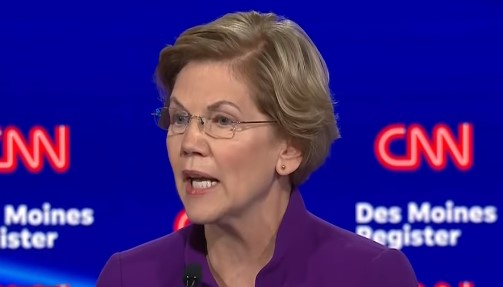 Warren then pivoted to whether or not she herself thought a female candidate could defeat Trump in November.

"So, can a woman beat Donald Trump?…The only people on this stage who have won every single election that they've been in are the women—Amy and me…the only person on this stage who has beaten an incumbent Republican any time in the past 30 years is me…The real danger that we face as Democrats is picking a candidate who can't pull our party together…We need a candidate who will excite all parts of the Democratic Party, bring everyone in and give everyone a Democrat to believe in. That's my plan and that is why I'm going to win."

After Klobuchar offered a similar response, Sanders and Warren got into a minor tiff about who had defeated a Republican incumbent 30 years ago, with Sanders making it clear that Warren was in fact not the lone candidate onstage to have done so, saying that he had done the same.

The rest of the debate carried on in familiar fashion to the others. Sanders and Warren, despite the emerging friction between two, remained unified in support of Medicare for All, though Warren has recently scaled back the ambitiousness of her Medicare for All plan while Buttigieg, Biden and Klobuchar urged to simply focus on expanding Obamacare. Each candidate was unified in combating climate change and when it came to the proposal of tuition-free public college, Sanders and Warren remained the sole supporters.

Once the debate came to an end, the candidates shook hands as usual, except for Sanders and Warren.

In what has become the debate's most widely circulated and analyzed clip, Sanders walked towards Warren, extending his hand for a post-debate shake. Rather than return the favor, Warren spoke to Sanders and accused him of calling her a liar. Though the audio was muted during the livestream, it was released the following morning.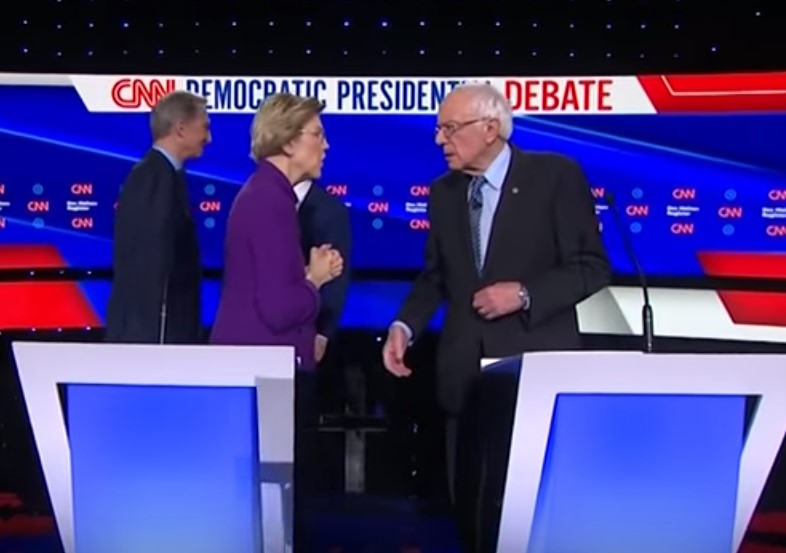 "I think you called me a liar on national TV," said Warren.

"What?" Sanders replied.

"I think you called me a liar on national TV."

"You know, let's not do it right now. If you want to have that discussion, we'll have that discussion," Sanders said.

"You called me a liar," he continued. "You told me—all right, let's not do it now."

Visibly frustrated, Sanders slowly walked offstage after shaking Steyer's hand.

Overall, Sanders came out on top in what looked to be his best outing yet. Biden and Warren provided decent performances in their own right, while Buttigieg's mojo appears to be waning: His clearly rehearsed and almost canned responses may prove difficult to motivate voters with the first Iowa caucus less than a month away. Though Klobuchar was able to put on what was perhaps her best performance by eschewing the mom jokes and Midwestern pandering, the same concerns remain for her as well.

Quinton Bradley
Contributing Writer
Quinton Bradley is an Ohio-based writer. He runs a blog called Hammers and Papyrus and can be followed on Twitter @QBAbstract.