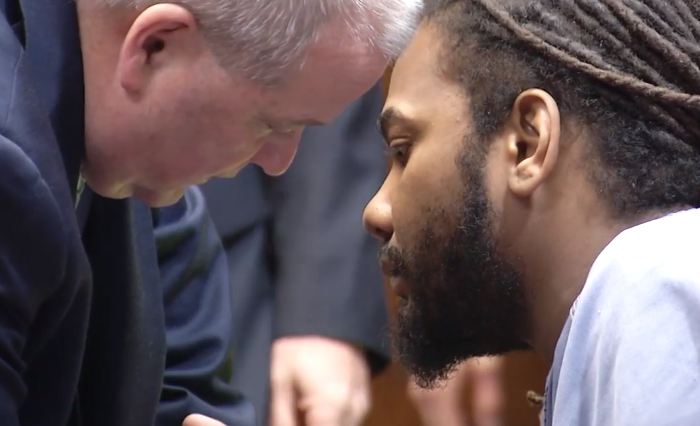 Three people are facing charges in connection to the death of 10-year-old Takoda Collins, a Dayton boy who suffered years of extreme abuse at the hands of his father, Al-Mutahan McLean. six agencies in Wisconsin, North Carolina, and Ohio were responsible for protecting the wellbeing of Takoda, meaning his death was preventable.
On Dec. 13, 2019, Takoda Collins was taken to Dayton Children's Hospital after McLean dialed 911 and claimed his son was unresponsive. According to authorities, McLean told dispatchers that his son had behavioral problems and had just hurt himself. Within hours of arriving at the hospital, Takoda died. Upon exams of Takoda, it was observed that he had numerous injuries indicative of being beaten. Takoda's body showed evidence of bruising to the head, being held underwater, and rape.
For Takoda, the abuse started early on in his life. Takoda was born in Wisconsin to his mother, Robin Collins, and his father, Al-Mutahan McLean. Before Takoda's first birthday, his mother was sentenced to probation for hitting Takoda. Later, she lost custody for using drugs and wound up in prison. While Takoda's mother was in prison, McLean was building a violent criminal history in Wisconsin.
These include choking a stranger who he believed had his phone and attacking his fiancée, Amanda Hinze. The charges for attacking Hinze were dropped after Hinze denied being a victim of McLean's abuse, but court records show that a police officer and a witness saw McLean hit Hinze over the head with a pipe, drag her by her hair, punch her, and slam her legs in the door of his car. Three days before attacking his fiancée, McLean was granted sole custody of Takoda.
Takoda suffered many forms of abuse. His clothes were dirty and too small for him, and his father rarely let him shower or brush his teeth. Takoda was also beaten daily, which was evident from all the scratches and bruises teachers would see and report to the police. Additionally, Takoda was forced to stand bent over and cross-legged for long periods of time, held underwater, locked naked in a dark attic, forced to eat his own feces, and sexually assaulted.
Days after McLean was granted custody, Robin started a yearlong fight after hearing that McLean wanted to move to Pennsylvania with her son. Robin asked a Wisconsin judge to prohibit McLean from leaving Wisconsin due to various abuse allegations against McLean.
However, in October 2014, the court ruled in favor of McLean, and granted him permission to move to Pennsylvania with Hinze and Takoda. But, McLean never moved to Pennsylvania. Montgomery County Property records show that Hinze bought a house in Dayton after the Wisconsin court case had been settled. In fact, Wisconsin records show that the court still believed McLean lived in Wisconsin.
Robin and many of Takoda's teachers repeatedly called police to say they suspected Takoda was being abused. By the time Takoda died, six agencies were involved in Takoda's case. Investigations conclude that these organizations did not communicate with one another, leading to an overall system failure.
Additionally, many agencies refuse to answer how the calls to help Takoda were followed up on, citing privacy laws. Dayton Public Schools Superintendent Elizabeth Lolli would not provide records proving that staff reported abuse and neglect at least 15 times. Children's Services also cited privacy laws when asked how they followed up to the 2016 and 2018 police calls.
Dayton Mayor Nan Whaley said in her interview with Dayton Daily News that "Dayton Police did not do everything they could." In fact, when responding to a call in 2018, police simply left the McLean house after no one answered the door.
State Representative Phil Plummer has issued an independent review of every agency involved in Takoda's case.
McLean faces four counts endangering children, two counts felonious assault, and one count rape of a child younger than 13. His fiancée, Amanda Hinze, and Hinze's sister, Jennifer Ebert, are charged with child endangerment as they reportedly lived in the home where Takoda Collins died. All three have pleaded not guilty to the charges against them. McLean motioned the court asking officials to examine his current mental condition.
Despite an autopsy being performed, Takoda's cause of death is unknown because of all the forms of abuse he suffered.
Kayleigh DeLaet
Reporter