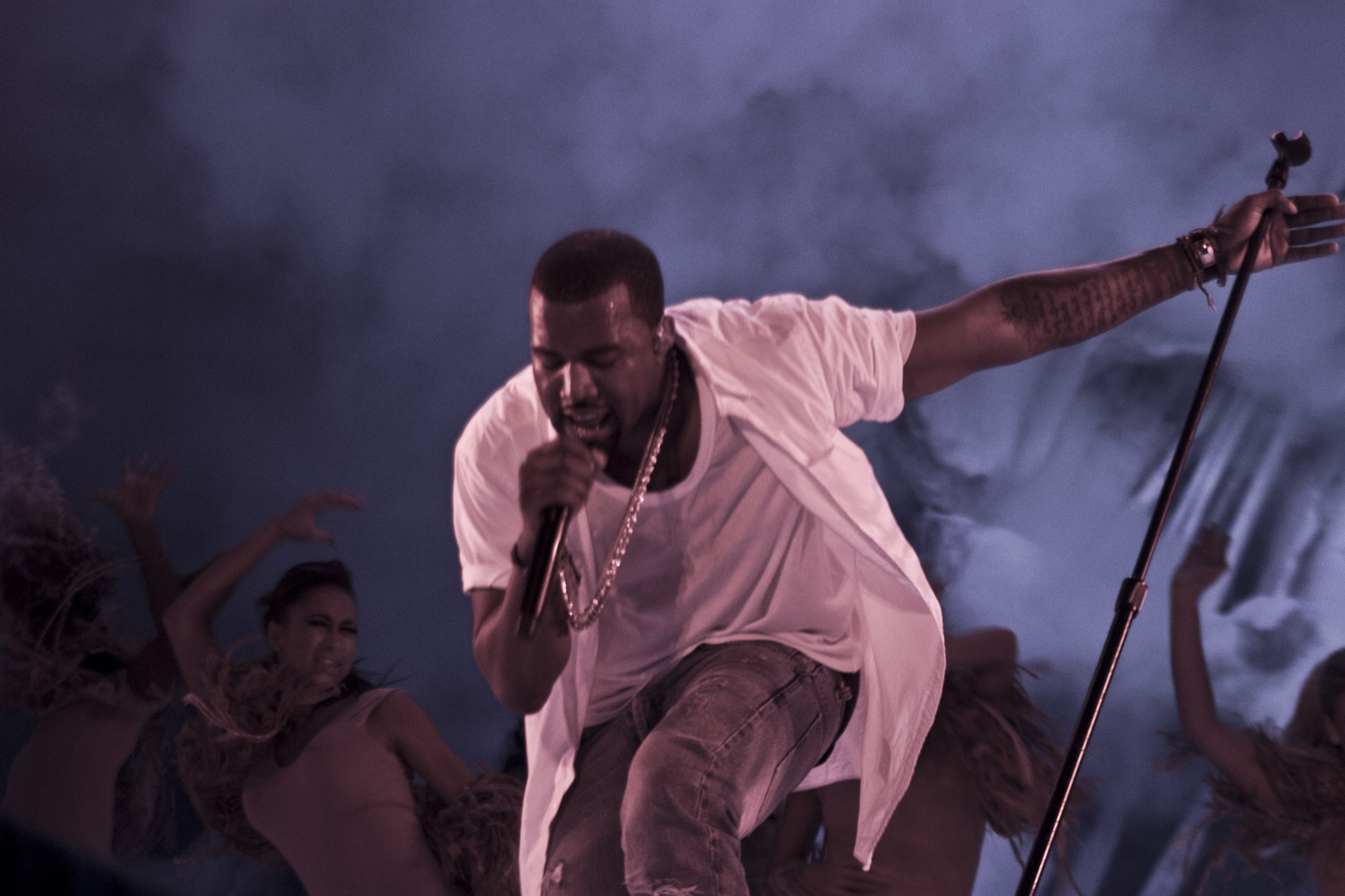 Back in the summer of 2013, one of my best friends played me "Yeezus" by Kanye West on a long car ride. It was unlike anything I had heard before, and I knew I needed more.
Flash forward almost seven years and my appreciation for West's music has grown tenfold. While I don't always agree with what he says on media platforms, it doesn't take away the fact that he is a very creative individual and one of the all-time great producers in rap/hip-hop. And he ain't a bad rapper either.
So what better time than now (when we're all cooped up in our homes and may need some music recommendations) to rank all 12 of his albums from worst to best? Keep in mind that this is just my opinion and if you liked some of the lower albums more than I did, more power to you.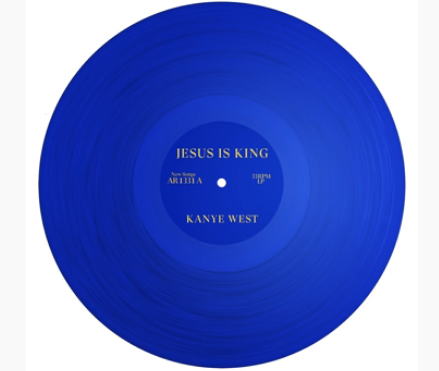 12. Jesus Is King
West's latest outing is shockingly perhaps his weakest. In 2019, West pledged off of secular music and became a strictly Christian artist. His first gospel album, "Jesus Is King," is a total mess that brings nothing new to the table and feels like the first Kanye album that didn't innovate in something.
The Christian themes are a hindrance, as West refuses to rap about anything meaningful, with many of the lyrics focusing on generic "God is good" or "I'm never gonna fit in as a Christian" messages.
You really only need to hear "Selah" and "Use This Gospel" to get the idea behind this album, as those are the lone bright spots in an otherwise boring production. At least it's only 25 minutes.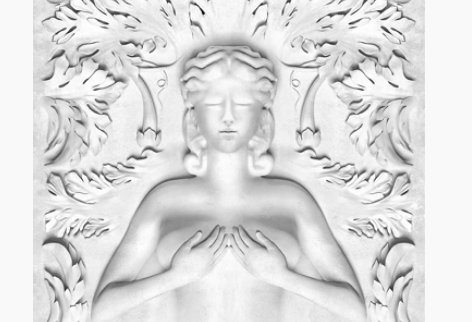 11. Cruel Summer
While this is more of a compilation album curated by West, it was still his brainchild and deserves a spot on the list. It features several of his G.O.O.D. Music labelmates like Kid Cudi, Teyana Taylor, Big Sean, Pusha T and John Legend, among others.
All of the big singles from this album are great, such as "Cold," "Don't Like," "Mercy" and "Clique." "To the World" is another song I really like that opens up the album.
The rest of the album is ok, but nothing tops those first five tracks. That combined with the fact that Kanye only appears on about half of the songs puts this one near the bottom of the list.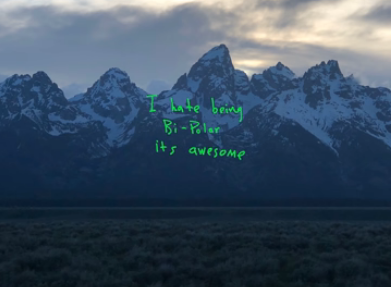 10. Ye
I liked "Ye" when it first came out. Probably a bit too much, which I place on my desire to hear more new Kanye and the pre-release hype and controversy surrounding it. It started the recent trend of Kanye albums barely going over 20 minutes, and feels a bit uninspired because of that fact.
It probably doesn't help that it feels like Kanye is letting the listener tune in live to his mental degradation, as he screams and declares bipolar disorder his own superpower.
This album is a lot more consistent than "Jesus is King" though. The production features beats that are simple and solid, and West does get a few good bars in here and there. A few tracks like "Wouldn't Leave" and "No Mistakes" feel like they would fit right in on "Graduation."
However, while there aren't any bad songs on this album, there aren't very many that I would put in my top 20 Kanye songs. There are no certified hits like "Power" or "Gold Digger." Combine that with how uncomfortable the tone can make me feel and the short length, and it doesn't crack the top ten.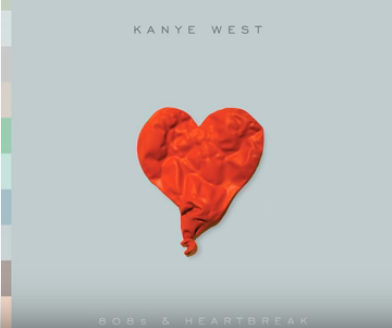 9. 808's and Heartbreak
Now, I know what you're thinking: "808's and Heartbreak" is really good and one of the most influential albums in hip-hop. I agree wholeheartedly with that second point. It's clear that the 100 percent personal lyrics and mostly auto-tuned singing on this album inspired many of the rappers we have now, like Drake and Travis Scott.
If this list was about influence and its effect on the music industry, it would be near the top. But aside from a handful of songs ("Heartless," "Paranoid," "Love Lockdown," "Welcome to Heartbreak" and "Street Lights"), I couldn't get into it. It's just not my preferred style of rap.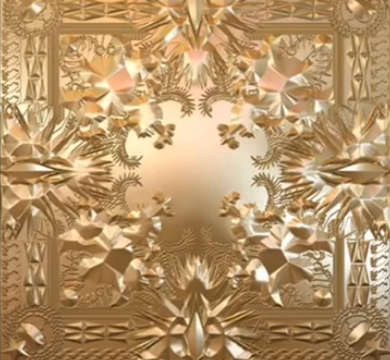 8. Watch the Throne
The long-anticipated collaboration between Kanye West and Jay Z was very good. It didn't live up to (unreasonably high) expectations, but a lot of the album is a worthwhile listen.
"N***** in Parris," "No Church in the Wild," "Otis" and "Why I Love You" are standouts and songs that still hold up now. "New Day" and "Murder to Excellence" are two other tracks that are a bit underlooked and the lyrics show a real maturation of both men.
I really enjoy this album even though there is a little fluff and some tracks that don't live up to the hype.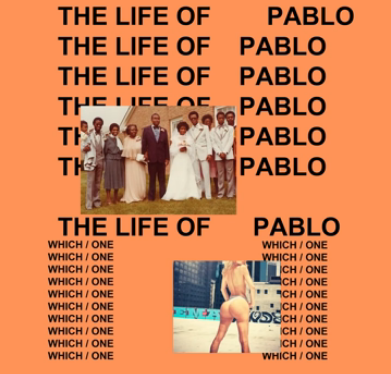 7. The Life of Pablo
"The Life of Pablo" is a huge mess. There were a lot of really good ideas for songs on this one that just didn't pan out. "Highlights" could've been really good if it had more time to be fleshed out.
"Wolves" is a tragedy. The Vic Mensa and Sia parts originally on the song were cut out and instead, we get Kanye repeating a terrible line three times in a row.
Some of West's best tracks from this period ("All Day" and "Only One") didn't even make it on this album.
That being said, the highs on this album far outweigh the lows, and I like a lot of what's being offered here, as "Saint Pablo," "Real Friends," "No More Parties in L.A.," "Famous" and "Ultralight Beam" are bonafide classics. It's just a shame we get a lot of bizarre filler in-between.
Interludes like "Lowlights" and "Silver Surfer Intermission" suck, and songs like "Feedback," "Freestyle 4," "Facts" and both parts of "Father Stretch my Hands" bring this album down in my opinion.
I will say that this is probably the last good Kanye solo album we'll be seeing in a while.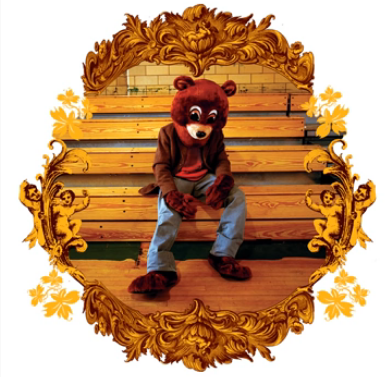 6. The College Dropout
Kanye's first album hits right in the middle of the list. At the time it was revolutionary and put West on the map. He rapped about more personal topics and shied away from the violent imagery present in the majority of rap lyrics from his contemporaries.
Tracks like "Through the Wire," "Jesus Walks," "Family Business" and "All Falls Down" stand out as some of the rawest and most personal tracks from West's discography. It also helps that they are instrumentally interesting.
I don't care for a lot of the skits and there are some filler tracks in here that keep the album from going higher on the list. However, 55 of the 76 minutes of this album are very good and "The College Dropout" may be one of the best debuts ever from an artist.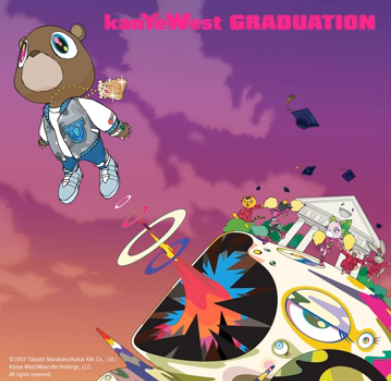 5. Graduation
West's third record caps off the college-themed trilogy and cuts out the filler songs and skits and makes a very cohesive album. This was West's attempt to create an album full of arena anthems.
While "Stronger," "Flashing Lights" and "Homecoming" fit the bill for this sound, there are plenty of more intimate songs like "Champion" and "Everything I Am." The album has a very consistent sound and there are only two songs I don't like here ("Drunk and Hot Girls" and "Barry Bonds"). 
I don't have a lot more to say about this album except that it is one of the easiest listens and underrated pieces of the Kanye catalog.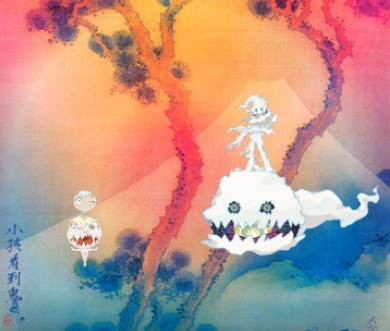 4. Kids See Ghosts
"Kids See Ghosts" is the perfect collaboration album. Both West and Kid Cudi complement each other and hide their weaknesses. Like "Ye," the album is a quick 24 minute listen with seven tracks.
However, this release is much stronger and every song is a direct hit. "Feel the Love" is a great opener, with Cudi's singing on point, a nice guest verse from Pusha T and Kanye making some fantastic gun imitation noises. "Reborn" really feels like both men moving on from their struggles throughout 2016-18.
Every song is musically interesting and has at least one great bar from either man.
The singing is quality, the rapping is great and the production is fantastic. I only wish we got seven more tracks of this quality as the short length keeps it out of the top three. This is definitely an elite Kanye release.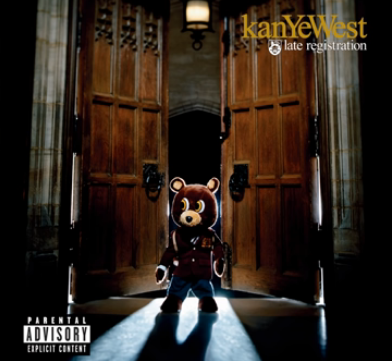 The follow-up to "The College Dropout" improved tenfold upon its predecessor and is one of Kanye's best albums. West includes a 20 person orchestra accompaniment and a slew of guest performers, including Jay Z and Nas, who were embroiled in a feud at the time, to prop this album up.
This album also includes some of the most overlooked songs in Kanye's career, such as "Roses," "Gone," "Addiction" and "Late" that should get more love. The singles of this album ("Gold Digger," "Touch the Sky" and "Diamonds From Sierra Leone") are also fantastic.
"Late Registration" proved that West wasn't a flash in the pan and showed that he had more than one trick up his sleeve. The skits are short and there's not really a bad song here. I feel this is the best of the first four Kanye albums and it gets slept on too much.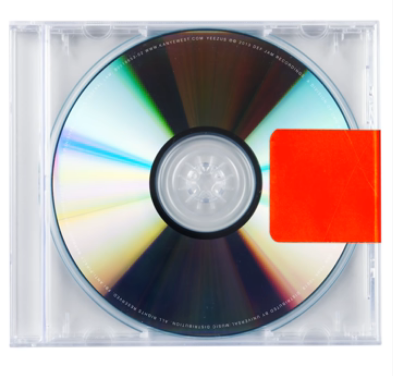 2. Yeezus
"Yeezus" was the album that got me into Kanye, and it is one of his best efforts. It came in 2013, at a time where he gained public scrutiny due to his disrespect of Taylor Swift at the 2009 VMAs and other various comments that upset people.
During this time, West made his first forays into the fashion industry with middling results. The tumultuous time is best reflected in the album's incredibly raw, angry and ugly lyrics, such as the shots West takes on the industry in "New Slaves."
There's an industrial sound to this album and it includes a lot of Kanye screaming and some of his craziest lines. While this was a negative to some, I kind of love how crazy and off-kilter West's lyrics can get.
It released with little fanfare and while it was loved by critics, the general public was divided on the abrasive sound. I love this album and find something great in every song here.
It's Kanye arguably at the craziest, most creative and most polarizing (before 2018) period of his career.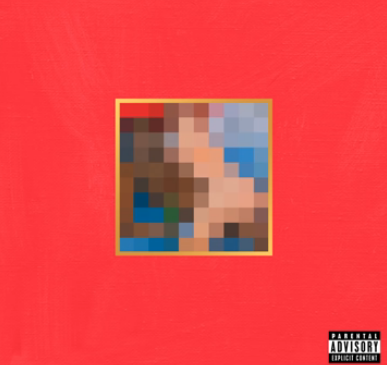 1. My Beautiful Dark Twisted Fantasy
Most rankings of West's work end the same way, with "My Beautiful Dark Twisted Fantasy," the 2010 album that spawned a short film and several massive singles at the top spot. I'm gonna agree with the masses here, as this is Kanye at his very best, as each song slaps and there is no filler at all.
The album kinda seems like an apology letter from West, whose public struggles and controversies compelled him to record it in Honolulu, Hawaii. His creative process was unique, in that he had several guests in the studio, such as Rick Ross, Drake, Jay Z, Rihanna, Elton John, Bon Iver's Justin Vernon, RZA, Q-Tip and Madlib, and would go from room-to-room, ironing out different beats and verses.
He'd present an idea to a committee, and concocted an album that is an exercise in how to do excess right.
Most songs last at least five minutes and have a feature. Each one offers something worthwhile. The beats are loud and bombastic, the guests provide some of their best work (Rick Ross on "Devil in a New Dress" and Nikki Minaj on "Monster" especially) and West spits some of his best bars ever.
Musically, lyrically and aesthetically, this album is a masterpiece. I challenge even the non-Kanye fans to listen to this and try not to fall in love with just one song.
All in all, it's never boring being a Kanye fan. No two albums are the same, and he's always doing something to catch the eye of the news. Unfortunately, recent developments in the never-ending saga between him and Taylor Swift are disheartening.
While we're all shut in right now, I recommend you to give him a chance if you haven't before. Listen to one of his albums, and see what you think. Certain pieces of Yeezy's catalog might just become part of the soundtrack of your life if you're not careful.
Henry Wolski
Staff Writer