Sincerely, the words escaped from her lips and suspended like cigarette smoke in the chilly night air. "I love you," she confessed. She had not been accustomed to such vulnerability. Amidst the gentle hum of evening London traffic, a profound silence pervaded throughout the idle bus stop, complete with graffiti and assorted litter. He directed his eyes onto her hands, which he then took into his. She observed his fingers as they entwined with his and she returned his gaze. With hushed tone, sweetly and reassuringly, he replied, "It'll pass."
Her smile slowly erodes, giving way to a biting pain that she painfully constrains. "This bus isn't magically coming." "I think I'll walk," he chuckles, rising from the wooden bench. Yet, before leaving, he turns to her, inquiring, "I'll see you on Sunday?" She politely laughs. He continues, "Just kidding you are never ever allowed in my church again." She nodded her head, non-verbally expressing, "Makes sense."
His Irish accent tinged his words as he spoke. "I love you too." She winced. He then departed into the night; a black silhouette painted against the yellow street light.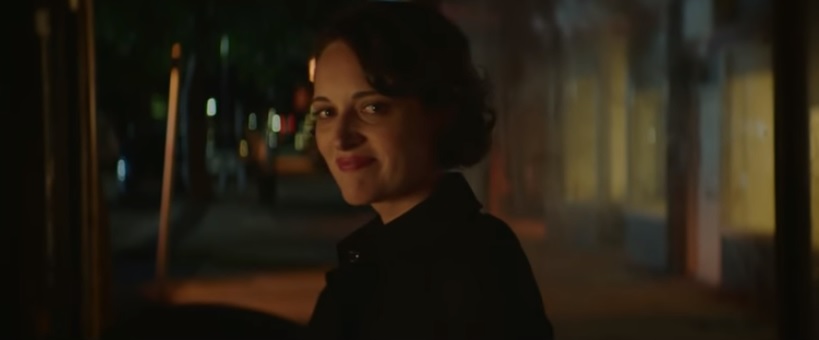 On May 17, 2019, the second and possibly final season of "Fleabag" was released on Amazon Prime Video, marking the program's comeback after a three-year absence. Adapted from the original, one-woman play of the same name, "Fleabag" has garnered much praise from critics and audiences alike, achieving a Certified Fresh on Rotten Tomatoes and earning an array of awards.
Written by and starring the multi-talented Phoebe Waller-Bridge, "Fleabag" follows a deeply conflicted woman, known only as Fleabag, as she navigates her turbulent life. Shortly following the loss of her mother to breast cancer, Fleabag's widowed father takes up with her godmother, a duplicitous woman with a flair for the eccentric as portrayed by Olivia Colman.
Audiences may recognize Colman as Queen Elizabeth II from the Netflix hit series, "The Crown" or, for her Oscar-winning performance as Queen Anne in "The Favourite." Colman's character is noted for being passive-aggressive, a bit temperamental and often belittles Fleabag.
Take Season One, Episode Six where Fleabag reluctantly attends her Godmother's "Sex-ibition"—an odd assortment of sex-themed pieces—to find that she was invited not as a guest but instead a server. Colman presents Fleabag with a tray of champagne, adorns a "Happy to serve" sticker on Fleabag's chest before obtaining a glass and stating, "You're a natural!"
Described as "uptight, beautiful and probably anorexic," Fleabag's sister Claire, portrayed by the wonderful Sian Clifford, is a successful woman who will grit her teeth and disregard her own happiness to maintain the peace. Alike Fleabag, Claire often rejects help, though she desperately needs it. She is married to the (questionably) American Martin, a manipulative man who may well possibly be the living denotation of "abhorrent."
In the first season, Fleabag introduces Martin to the audience as someone that will somehow always make inappropriate and offensive jokes, regardless of the occasion, then proceed to blame you for being "too touchy" or simply tell you to "lighten up." Martin consumes copious quantities of alcohol and pornography, shows very little affection towards Claire and lest we forget Weird Jake, Martin's son from another marriage that has a creepy fascination with Claire.
In Season Two, Episode Six, Martin defends himself, stating, "I am not a bad guy! I just have a bad personality. It is not my fault! Some people are born with f***** personalities! Look at Jake! He is so creepy, it's not his fault! Why the bassoon?! You want to know what the bassoon is? It's a cry for help!"
While she diligently tries to heal her family, Fleabag struggles to heal herself through a medley of sex and cigarettes. Following her mother's passing, Boo, Fleabag's best friend and co-founder of a guinea pig café, committed suicide. Fleabag is riddled with guilt.
Brazen jazz music to metal, Gregorian chanting, and breaking the fourth wall. (I mean, c'mon, what else is there not to love!) Through Fleabag's clever usage of aside, we gain not only important insight into a situation but develop comradery with her. The relationship is comparable to a best friend elbowing you from beneath the table. These asides serve as a catharsis for Fleabag, a private sanctuary of sorts.
We, as viewers, can discern her subtle nuances that are often left unnoticed by her peers. Waller-Bridge excels not only in her performance but in her writing. The way, in which, she finds comedy and beauty through pain is remarkable.
Viewers are left pondering many things towards the end of season two. But perhaps above all this: "It's God, isn't it?"
"Fleabag" has two seasons. Each season contains six episodes, all short of 30 minutes.
Taylor Pendleton
Reporter