Historically, black men have not been allowed to be characters possessing great complexity. There was a long period where black men were portrayed by white men in blackface and needless to say, these characters were rooted in racist caricatures. Portrayed as little more than the most fearsome, dangerous beings a white woman could possibly encounter.
Take "The Birth of a Nation" for example. It was once deemed a significant film, deeply cherished by our country. Black men were the villains of righteous white heroes in the narrative. The Klansmen had to fight to protect both their women and country. Although this was a work of fiction, many people believed that black men were genuinely corrupt by nature and the film even caused the Ku Klux Klan to endure a revival. This isn't unexpected when referencing the media's known effect on reality.
In American history, it was hard to be a black man – or even a child, as you had to be aware that danger always hung over you.
Some of the films on this list capture this state of living, as survival remains at the forefront of the character's minds. Others show black men being courageous, bold, and daring, despite the societal norms.
And just as in my previous list: some of these films are fictional and some are not.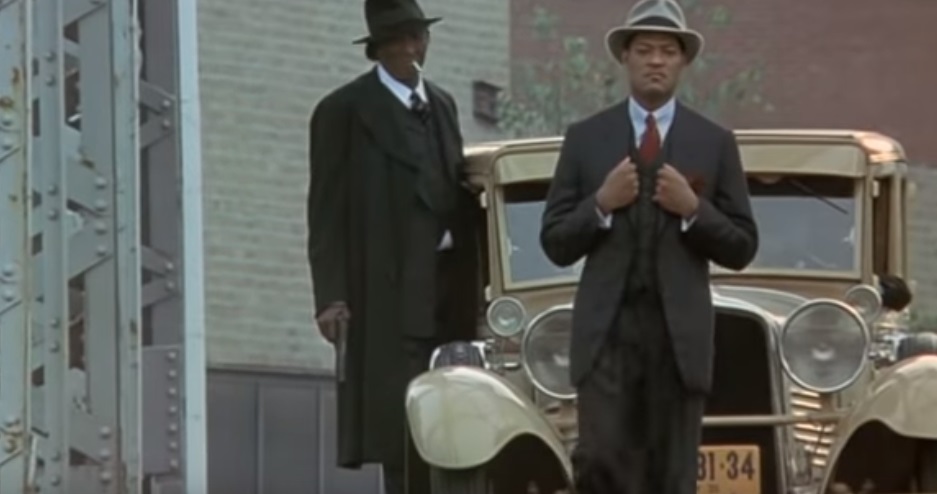 5.) Hoodlum (1997)
"American Gangster" placed a spotlight on Frank Lucas, a drug trafficker who operated in Harlem during the '60s and '70s. Early on, the movie acknowledges that he was the right-hand man to the recently-deceased Ellsworth "Bumpy" Johnson. This film centers on Johnson's rise.
"Hoodlum" tells a fictionalized account of the gang war between black gangsters and the Italian/Jewish mafia alliance that spanned from the late '20s to the early '30s. During this time, mobster Dutch Schultz aimed to have control of the numbers game. This was a significant thing, as this illegal game was crucial to the functioning of a black neighborhood like Harlem.
The chance to potentially win the numbers provided destitute families an opportunity to eat and Stephanie St. Clair (also known as "Madame Queen") was at the top of this system. This little known figure resisted the interests of the mafia as she ran Harlem. Not only was she a recognized gangster, but also an activist for her community. Therefore, it goes without saying, there were many reasons why she did not desire white gangsters infiltrating Harlem.
St. Clair is presented early on in "Hoodlum," as Johnson manages to strike her interest. Johnson ultimately becomes the one who takes down St. Clair's enemies as the fight for Harlem wages on. In real life, by the '40s, St. Clair became less involved with the numbers game and Johnson ran Harlem with an iron fist with his right-hand man Frank Lucas.
Due to mixed reviews, Hoodlum falls at the bottom of this list. But even so, I can't help but have a soft spot for the film as it shows how the black community functioned during The Depression. And frankly, I just can't resist movies about organized crime in its early state.


4.) Sounder (1972)
At a glance, "Sounder" seems to be a story of a boy and his beloved dog, but the film's content is much more than that. "Sounder" tells the story of the Morgan Family, who are sharecroppers in 1930s Louisiana.
Although The Great Depression affected many across America, it especially hurt black families such as the Morgans. David, the eldest son of the family, is forced to become a man early when his father is imprisoned for stealing a ham to feed his family.
Eventually, his father returns to the household maimed and David must decide what he intends to do with his life. Does he go to school, possibly holding the potential to become a great man? Or does he stay home to support his father and other family members? This is the sort of conflict that many black youths faced.
During the time of its release, "Sounder" was highly praised for its honest portrayal of a black family during desperate times. It stands at 88% on Rotten Tomatoes and was nominated at the Oscars for "Best Picture," "Best Actor in a Leading Role," and "Best Writing, Screenplay Based on Material from Another Medium." Cicely Tyson, who plays the family matriarch, almost won "Best Actress in a Leading Role."
Years later in 2003, "Sounder" was remade, airing through "The Wonderful World of Disney." This adaptation is the version I first saw.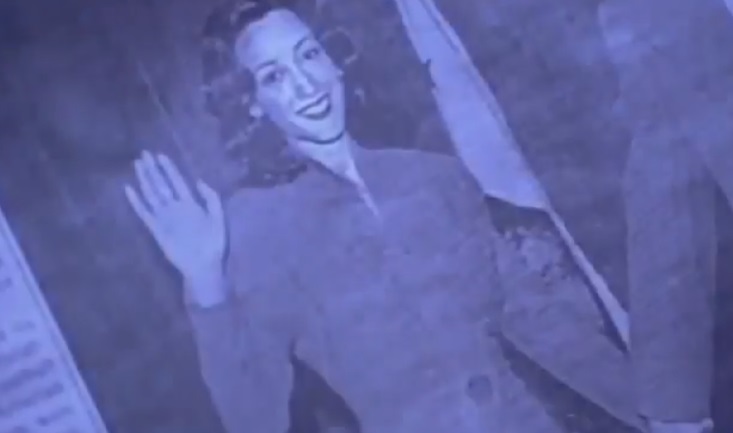 3.) Devil In a Blue Dress (1995)
"Devil in a Blue Dress" stars Denzel Washington as Easy Rawlins, a private investigator during the '40s in Los Angeles. It is based on Walter Mosley's book of the same name.
Easy Rawlins is not a detective with formal training, however after being laid off from work he needs to make mortgage payments on his house. With occupations being scarce for black men at the time, he finds himself accepting a job from a man named DeWitt Albright to look for a woman named Daphne Monet. She is described as a 'white' woman hiding out somewhere in the African-American community.
While "Devil in a Blue Dress" begins slowly, fans of noir films are in for a treat if they patiently watch on as Easy Rawlins unravels a mystery backdropped by shady men, a mysterious woman, government corruption, and race.
This film stands at 88% on Rotten Tomatoes and although it bombed at the box office during its time of release, many of its reviews are raving. The author of the source material additionally served as an associate producer, showing that this is one of those films that are a worthy adaptation of its book.

2.) In The Heat Of The Night (1967)
Yet another mystery film, "In the Heat of the Night" follows Virgil Tibbs, a black police detective who becomes involved with a murder case in '60s Mississippi. Initially, he is wrongly convicted as being the perpetrator of this crime by Chief Gillespie, who led the investigation. Upon finding out that Tibbs is a top homicide detective who could benefit the case, these two different men join together to solve it. It was in the intentions of the director, Norman Jewison to tell an anti-racist story.
"In the Heat of the Night" holds historical impact for multiple reasons. The
first being that it was the first major Hollywood film to have been lit with consideration for how Sidney Poitier's skin would look. The second being that the film broke a taboo by having Tibbs backhand a racist, plantation owner.
"Young black people in northern cities responded to the film in a much more visceral way than the whites did." Said Jewison in an interview with The Guardian. "This was the first time a black actor was wearing the fancy suit and being looked up to."
On Rotten Tomatoes, "In The Heat of The Night" holds a 94% rating. It received multiple awards, including an Oscar for "Best Picture," "Best Actor," "Best Film Editing," "Best Sound Mixing" and "Best Screenplay Based on Material from Another Medium." Unfortunately, Poitier was left out of the nominations, yet he is recognized for delivering one of the greatest lines of all time,
"They call me Mister Tibbs!"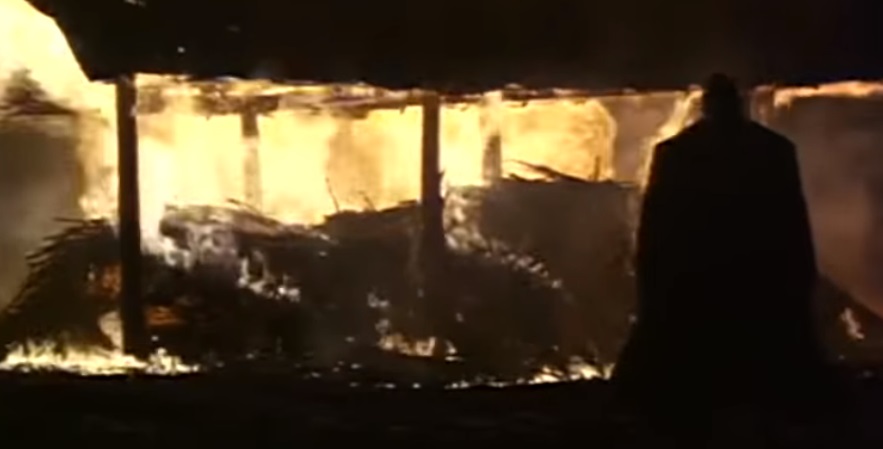 1.) Rosewood (1997)
There was once an all-black community in Florida known as Rosewood. The self-sufficient neighborhood was established in 1845 but was destroyed in 1923 when it was believed that a white woman in a nearby town had been brutalized and raped by a black man. Reports say at least six black people were killed, but eyewitness accounts previously stated that the real toll could be from 27 to 150.
John Singleton's, "Rosewood" retells this tragic event. However, none of the principal characters are real. Ving Rhames' character, only known as "Mann" is a Western-esque, reluctant hero who is an outsider to the Rosewood community. However, as violence fills the streets he encourages others to fight back.
Don Cheadle also gives a spectacular performance as the character, "Sylvester" who, at the very end of the movie, delivers one of the most chilling lines.
I have seen Rosewood twice in my life. The first being as a small child at my grandmother's side, the second being in Elementary School. At the time I deemed this film to essentially be something like a recommended viewing for black history. Yet, as I grew older mentions of the film began to dwindle and I cannot recall a recent time where it has aired on television, let alone streamed on any platform.
Many people know John Singleton for movies such as, "Boyz in the Hood," "Baby Boy," or even "Poetic Justice." While these are excellent movies "Rosewood" has to be a personal favorite of mine.
It holds 86% on Rotten Tomatoes and while it lacks nominations and awards: it remains important. Simply due to the fact the Rosewood massacre is seldom spoken of in the present.
Ayzha Middlebrooks
Associate Editor