Billie Eilish released her first full-length studio album on March 29, 2019 with the title "When We All Fall Asleep, Where Do We Go?"
The songs within the album were recorded between April and October 2018. The labels on it are Interscope and Darkroom while the producers are Finneas O'Connell (her brother) and Eilish herself.
Billie Eilish Pirate Baired O'Connell is a 17-year-old American singer and songwriter born on Dec. 18, 2001 to parents Maggie Baird and Patrick O'Connell. She was raised in Highland Park, Los Angeles and has a family of actors and musicians.
She was homeschooled and joined the Los Angeles Children's Choir at age eight. When Eilish was 11, she began to create her own songs, mostly taking after her elder brother since he was already producing and performing his own music with his band.
While this is Eilish's debut album, she released an EP (Extended Play) on Aug. 11, 2017, called "Don't Smile at Me." It contains several singles she released in the time prior, including that of "Ocean Eyes," "Bellyache," "Watch" and "idontwannabeyouanymore." It was recorded in 2015-2017 and was a sleeper hit in the US.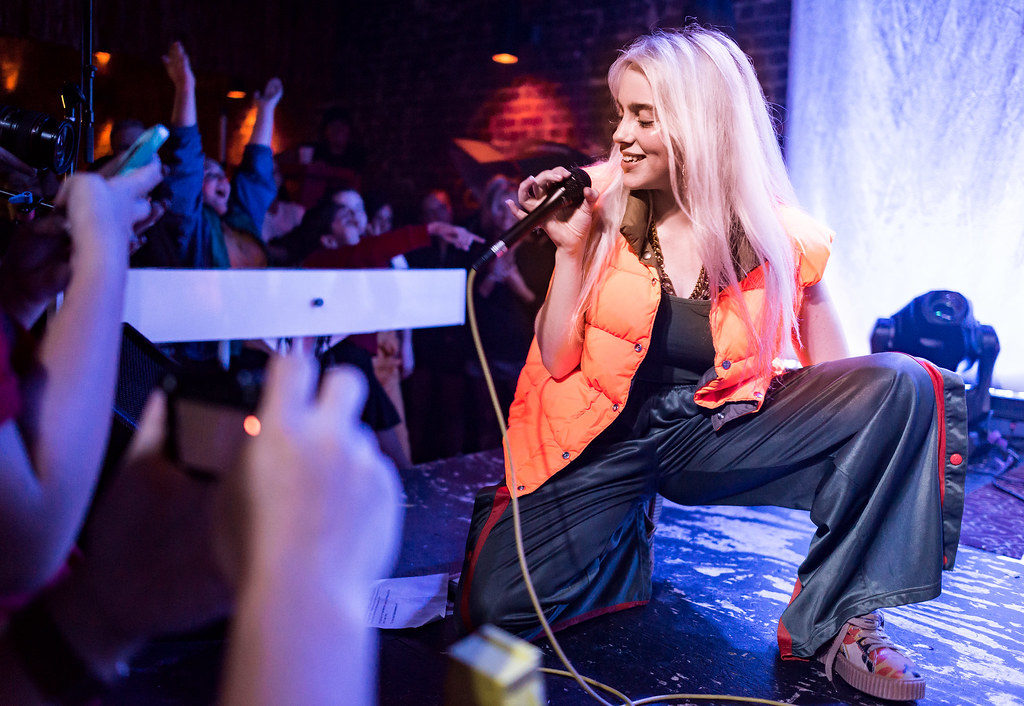 A month and a half after "Don't Smile at Me's" debut, it came in at 185 on the Billboard Top 200 before breaking into the top 100 in the week ending May 31, 2018, at place 97.
From there, it reached the top 40 in the week of July. By the end of January 2019 the EP peaked at number 14 on the charts and sold 12,000 units.
The EP's length clocks in at 29 minutes without the extra songs in the expanded edition which total the runtime to 32 minutes and 31 seconds. The Japanese physical edition, however, has a handful of remixes and the two songs from the expanded edition, leading it to have 45 minutes and seven seconds of content.
The songs of the main CD are the four aforementioned tracks along with "Copycat," "My Boy," "Party Favor," "Hostage" and "&Burn." The extra ones are titled "Lovely" and "Bitches Broken Hearts."
For "When We All Fall Asleep, Where Do We Go?" four singles were released prior to the official day. "You Should See Me In a Crown" was on July 18, 2018, "When the Party's Over" was Oct. 17, 2018, "Bury a Friend" on Jan. 30, 2019, and "Wish You Were Gay" on March 4, 2019.
A majority of the tracks on this album were written during her first era of music and were supposed to be for a full album in 2017, but "Don't Smile At Me" came out instead.
A year back, on March 20, 2018, Eilish confirmed that she was working on an album to be released by the end of the year, though in a radio interview, it was revealed to be pushed to early 2019.
Jan. 14, 2019 brought the news that she was mastering the album before, finally, a little over two weeks later she announced the title and revealed the cover art.
The full-length album contains 14 tracks on the original with an additional two for the Japanese edition, making the worldwide copy come in at 42 minutes and 48 seconds and the Japanese one at 50 minutes and 8 seconds.
Besides the four previously mentioned tracks, the songs are "!!!!!!!," "Bad Guy," "Xanny," "All the Good Girls Go to Hell," "8," "My Strange Addiction," "Ilomilo," "Listen Before I Go," "I Love You," "Goodbye," "Come Out and Play" and "When I Was Older."
As of this writing, Eilish already has seven gold and two platinum singles through the Recording Industry Association of America (RIAA).
Eilish will kick-off the "When We All Fall Asleep, World Tour" on April 24, 2019 to promote her album.
Erika Brandenburg
Arts & Entertainment Editor