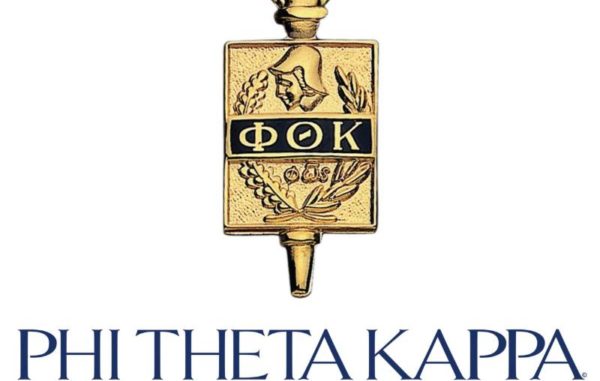 Congratulations to two Sinclair Phi Theta Kappa students, Zoe Tuyishime, and Micaela Zagal,
for being named to the All-Ohio team! The All-Ohio Academic Team program collaborates with
the OACC, Phi Theta Kappa national honor society, and Honda, the event sponsor. Being a part
of this team is a tremendous honor for the two. A recognition ceremony happened on April 28,
2023, to celebrate the award winners.
Nearly 80 students from Ohio's 23 community colleges were honored for their high academic
achievements, leadership, and community service. These students were honored by Ohio Lt.
Governor Jon Husted and Randy Gardner, part of the Department of Higher Education.
Zoe Tuyishime is a communications major, and Micaela Zagal is a Health Science- Nursing
major and an international student.
President and CEO of the Ohio Association of Community Colleges (OACC) stated, "Our
community colleges play an essential role in moving Ohio to the front and center of today's
economy. We celebrate their work by recognizing the 2023 All-Ohio Academic Team. These
men and women, representing all parts of the state, are shining examples of how Ohio's 23
community colleges prepare the well-educated, motivated workforce our employers seek and the
new global economy demands."
The two are a part of Phi Theta Kappa, which is an International Honor Society of two-year
colleges. Being a part of this extraordinary group provides recognition for students who are
enrolled in degree programs at community colleges. Upon induction, eligible students become a
part of a large, dynamic honor society.
Phi Theta Kappa is Nu Phi Theta Kappa Chapter at Sinclair Community College. It offers
many opportunities for personal growth and the development of leadership skills. The group
focuses on four hallmarks.
Scholarship
Leadership
Service
Fellowship
To become a part of the All-Ohio team, the top-performing students were nominated by college
faculty, staff, and leaders. $500 was rewarded to the first team to honor and recognize those
students. Second-team members earn $250 scholarships to assist students transferring to
universities to complete their bachelor's degree requirements. The All-Ohio Academic Team also
includes high-achieving students planning to move directly into the workforce and will be
recognized and receive awards.
Once again, congratulations to Sinclairs' honorees, Phi Theta Kappa students Zoe Tuyishime and
Micaela Zagal, for being named to the All-Ohio team!
Sophia Hegyi
Reporter