41 years ago, Sinclair's head volleyball coach Kum Chee Gan was playing on Malaysia's national men's volleyball team. Next semester, he will begin his 21st season as head coach of the Tartans.
This outstanding experience is one of the key factors that help Gan prepare to retaliate from one of the toughest losses in recent history.
After finishing 21-15, winning the conference and heading into districts with the top seed, Sinclair lost two games back to back to Mott CC and Oakland CC after winning their first matchup by a sweep.
That experience makes the fact that he's anticipating one of his most successful teams yet to arise from the disappointing and shocking end of last season very interesting.
Eight impressive freshmen join last year's strong core of seven players despite losing key pieces like Taylor Vittorio and Kara Jones. Gan emphasizes the challenges of keeping consistent team chemistry in a constantly changing environment.
"The worst part of women's volleyball is developing chemistry. If you can bring the kids together you have a good team, because each of them are very opinionated. Sometimes they clash," Gan says. "Every year is a different challenge. Sometimes kids you recruit come in and they're slightly different than you thought. It's never easier, there's always different characters, every player has very unique features and their own personality."
Although the position is always filled with plenty of obstacles, he is very vocal of the passion he possesses for the sport and the kids he coaches and guides.
Coach Gan's daughter played college volleyball, and he helped her a lot as she was growing up. He uses some of the same attributes of being a father and applies them to not only coaching these young women but assisting them in preparing for life.
He treats his players as if they were his daughters, or "granddaughters" as the 68-year-old put it, correcting himself.
"The kids keep me young," Gan said.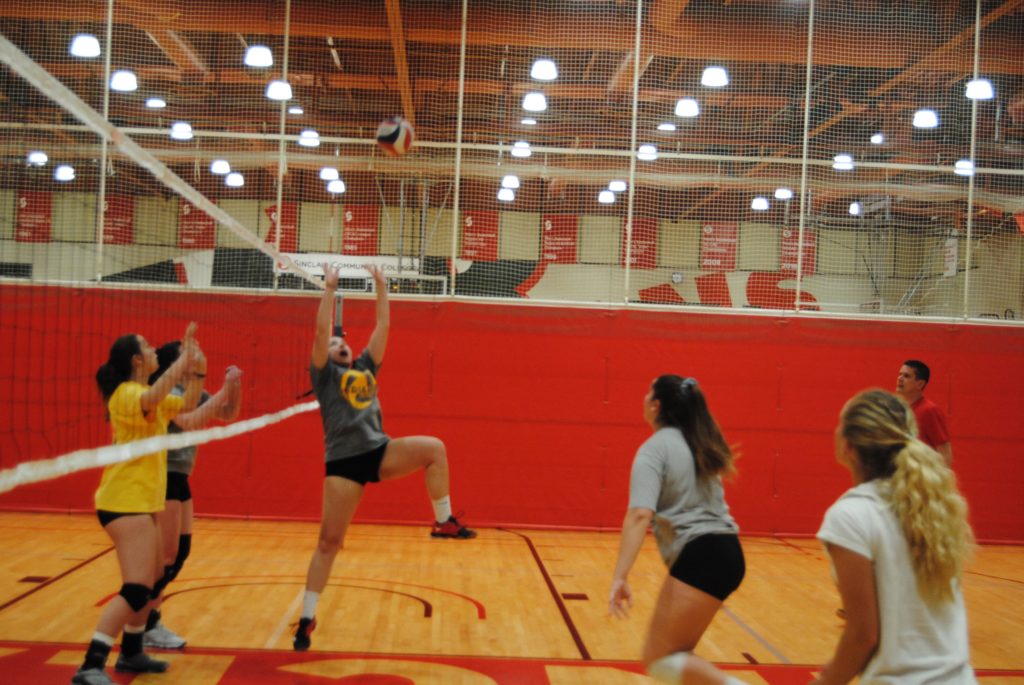 It's clear if you observe the personal relationships between him and his players, Gan is close with them. They've reacted well to his blunt coaching style and he's purely motivated by making young women into better volleyball players and better human beings.
"I just don't want to coach volleyball, I want to teach them to be good young adults. Hopefully, they can contribute to society and that's my first objective," Gan said. "Playing volleyball isn't important in comparison to being a good person."
That attitude is a big recruitment tool in itself. The motive of player development as a person is part of what makes the program he's built here.
That's one of the things sophomore to be, Nicole Sicking praises Coach Gan for.
"This is the only coach I've ever had that has truly made me a better person and player," Sicking said. "It's always 'be better in the classroom, be a better captain, a better teammate,' I wouldn't want to look for that anywhere else."
Sicking, 19, burst on to the JUCO scene last year as a highly touted freshman from Fairfield and quickly became one of the best players in the nation.
After a scouting mishap with Miami University, Sicking was confused for she had aspired to follow in her aunt's footsteps and pursue a career at Oxford for most of her life.
But Coach Gan talked to her afterward and convinced her that he could mold her into not only an elite talent but a solid individual.
"He basically told me I had a lot to bring to the team and if I was coachable, I'd get a lot better which I feel like I was cause I definitely have improved a ton from last season," Sicking said. "I got certain awards I wouldn't have gotten without his coaching."
Sicking won player of the week four times, and along with fellow sophomore to be Hallie Holbrook, won conference all first team honors, and all freshman team.
After such a successful season, the vocal and emotional Sicking has established a leadership role and been elected team captain.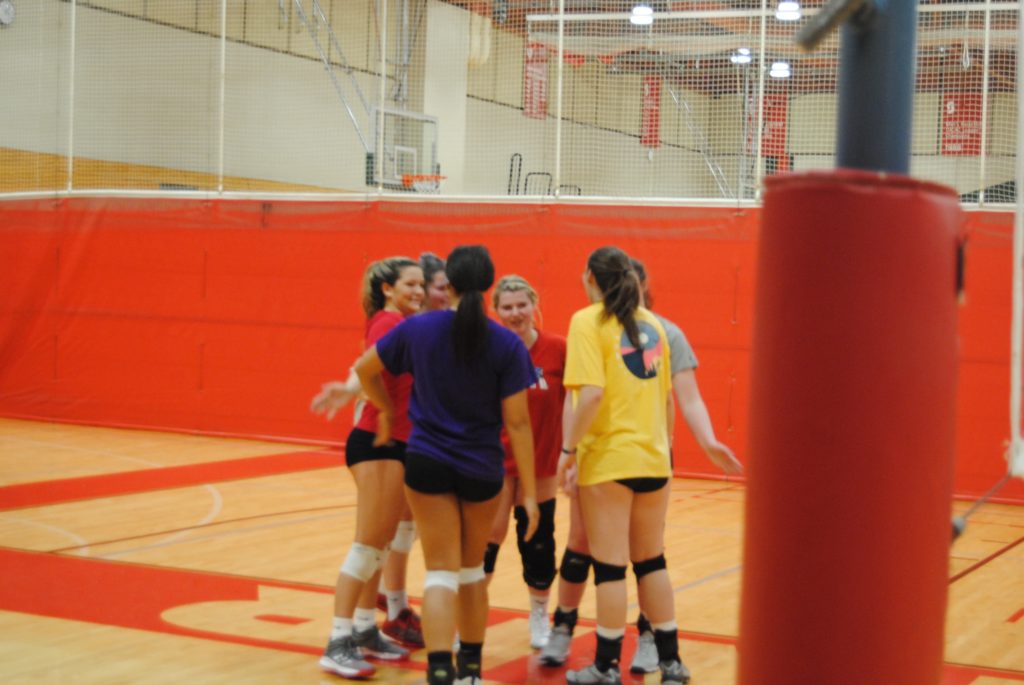 She emerged as an influential and fiery personality last year with enticing potential. Along with the deep, competitive and obedient roster, Sicking is one of the very many reasons the Sinclair volleyball staff foresees major success.
While beginning to establish a bond with the incoming freshman, the solid foundation she has created with her fellow classmen has been a catalyst so far. Open gym is from March to May and that usually gives players good idea of where they are at.
But even while forming a rapport with the team, her attitude is out there, and it is contagious.
"I'm very competitive and I strive to be the best player I can be constantly. I won't settle for anything less than the best I can give. I don't feel like you should be apart of a team if you aren't willing to give 120 percent," Sicking said.
Even after all of her success and bonding with the team, she still reflects on last year's stunning ending in awe, confused about the reason the losses occurred at the worst possible time.
"At the end of the season I was pretty upset, I'm not going to lie. We should've came out a lot stronger. We were just missing something. I still don't know what it is," Sicking said.
Sicking may not have figured it out but Coach Gan has a theory on why the Tartans didn't fulfill their first seed potential. It's simple too: Confidence.
"We must learn how to win, when we're supposed to win. I know most of my opponents already and I recruited better than last year, so this team is better," Gan said. "Now it's 'how can I put this team in a position to be confident.'"
The confidence should definitely come once the talent of this Sinclair roster is converted. He doesn't actually go for talent while recruiting though. While it's definitely an aspect that is considered, Gan keys in on whether or not they are coachable first.
If players don't fill the character expectation he has for all of his girls, then they don't even get a second thought. But this year, Gan is confident he has gotten all of his puzzle pieces. Now it's all about if they fit.
After the team is assembled he tries to gel certain lineups together while trying to keep his best players out there.
But this recruiting class is so good that Gan is expecting to have tremendous depth, a position battle at almost every spot on the floor and three or four freshman starters.
He's anticipating huge things from his team next year, but doesn't get crazy with their goals. They aim to win the conference before anything.
Although with Coach Gan's rare confident and unfazed demeanor complimented by his ultra-rare prioritization of mental clarity and academic success, the Sinclair volleyball team's talent could be molded into a very special group.
Again, it's all about how Gan can "put the team in a position to be confident."
Jeff Allen
Reporter