Meet…
   The seven footer has been a coveted commodity to the basketball realm for decades and an anomaly in civilization for centuries.
   Sinclair's Javell Redwood isn't quite seven foot, but at 6'11 the sophomore is a valuable asset to the Tartan basketball program and a puzzling spectacle to those who are amongst average sized human beings.
Why he's interesting…
   A gentle giant, Redwood's towering frame can often overshadow his composed personality and laid back demeanor inherited from his home country's culture.
Redwood, born and raised in Jamaica, was part of a middle class, hard working family. He never remembers going hungry, but being far from living in lavish. He describes the primary motivations within the culture being simply family, money and education.
   "Basically everyone is just trying to make money to survive and create better opportunities for their children," Redwood said. "Once you have money, you can go anywhere you want in life. Once you have money, your family's going to be okay."
   From an early age, he knew that he wanted more for himself and his family, as those values drove his motivation to pursue bigger opportunities. He watched his mother and father work very diligently, as his desire to prosper increased.
   Redwood didn't want to stay in Jamaica. As he began to grow, he slowly started to see basketball as a way out.
Sports wasn't often a priority in his country because of the economic state. But his size grabbed attention from his community as he grew up and garnered the nickname "The Mountain."
   Redwood began playing basketball through his junior year of high school after mainly playing cricket and got local attention, but he didn't initially produce the results he wanted to see.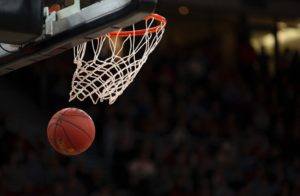 There were no scouts from anywhere pursuing him. Towards the end of his high school career, he began considering the possibility of quitting high school basketball.
    If it wasn't going to get him financial gain, or any further opportunity, then he wanted to focus on something that would.
But just as he started to look elsewhere for the means of his future, he was discovered by a missionary from Hamilton, who contacted the Sinclair basketball program.
    In 2017, Redwood relocated to Ohio after accepting a scholarship offer to play basketball for the Tartans as all of his aspirations started coming to life.
"I was just thinking, 'who doesn't want to go to America,'" Redwood said. "There's better education, and if I can get someone who pays for my school and all I have to do is play basketball, I'm going to do it to the best of my ability until I can't anymore."
    His transition to America these past two years has been quite easy due to his prior visits to New York for vacation and basketball oriented events. But he has noticed differences in the cultures like speech, values and all around personalities.
   It was also eased by the friendship of his fellow peer and teammate, Nicoloy Bailey, who played on the same high school team and grew up in the same town as Redwood. Bailey's presence definitely comforted him.
   "You don't feel left out, coming here and knowing nobody is weird," Redwood said.
Dayton Daily News wrote a feature on the duo's arrival to campus last fall.
   Redwood's first year playing basketball was decent, showing many flashes of his athleticism and racking up offers. As he tried to adjust to the JUCO game, he was paced along only playing 10 minutes a game. But his per 30 minutes stat line was close to a double double.
   However, just as he was making major progress in his development as a player, Redwood caught a stomach virus that caused him to lose almost a hundred pounds. He had to sit out his second season while he was home getting treatment.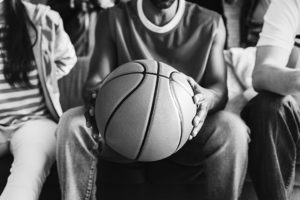 Redwood is healthy and able to play again but this unfortunate event caused him to lose all of his offers.
Redwood was able to attain a medical redshirt though and will receive an extra year of eligibility which means he's ready to fully display his skills and regain those offers.
   Most of them were Division 2 with some low D-1, but it's all the same to the young center who will go where he can to learn and achieve. After so much perseverance, Redwood cherishes any shot he gets.
   "Once you get an opportunity where I'm from, my community, that may be the only way out," Redwood said.
   He has no car right now but stays at an apartment close to campus with a friend. His hobbies consist of hanging with a few of his closer friends he's made since coming to Sinclair, playing basketball and seeing his few family members that are in Ohio.
   Redwood works on campus doing various things, and they provide him with enough of a wage to keep busy sometimes, but he relishes the chance to indulge in his studies.
   He's majoring in liberal arts until he transfers. Then he wants to pursue business and marketing, and later maybe even seriously explore coaching.
Although he is a surefire D-2 big man prospect, he acknowledges the ultimate importance of an education and a degree.
   "If I break my ankle tomorrow, I'm not going to be able to play, the only thing I could rely on is my education," Redwood said. "If I can go overseas and play, I'll take it. But if not, I have my education, a degree, and a job so I'll take that too. I'm up for either one."
Jeff Allen
Reporter